Iron Savior – single from their upcoming album
8. February 2019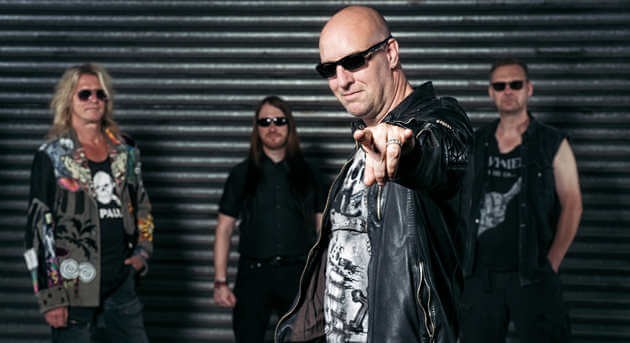 Iron Savior published videoclip for single Roaring Thunder from their upcoming album Kill Or Get Killed. Its will be released on 8. March.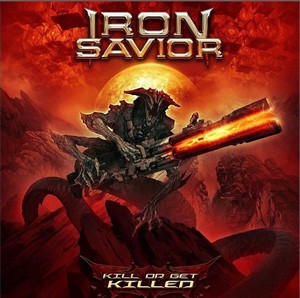 Tracklist:
Kill Or Get Killed
Roaring Thunder
Eternal Quest
From Dust And Ruble
Sinner Or Saint
Stand Up And Fight
Heroes Ascending
Never Stop Believing
Until We Meet Again
Legends Of Glory
Sin City (Bonus)
Links:
https://www.iron-savior.com/
https://www.facebook.com/ironsavior1996/
Source of Information: https://www.facebook.com/afmrecords/, photo: www.metal-archives.com
RAGE OF LIGHT – Release New Video For "Fallen" Debut Album Imploder Out On March 29th!
8. February 2019
It's time to melt melodic death metal and trance together! RAGE OF LIGHT, the rising stars from Switzerland around charismatic lead singer Melissa Bonny prove that these styles can build a very strong symbiosis. The result is a musical monster!
Today, RAGE OF LIGHT unleashes the official video for their first single "Fallen", taken from the new album Imploder! Their mix of sharp riffs, electronic beats, melody and screaming violence gets perfectly illustrated by the art of producer and bandfounder Jonathan Pellet, filmed by Roger Simon and Sylvain Pellet.
RAGE OF LIGHT on the new video:
"We are thrilled to share the first single of our album Imploder. This song reflects the evolution of the band and its music, and gives a first taste of the universe in which the album will guide the listeners."
On March 29th, RAGE OF LIGHT will release their debut album Imploder on Napalm Records.
RAGE OF LIGHT are a Swiss trance metal/melodic death metal band, created by vocalist/keyboardist Jonathan Pellet, known for his past works with Trophallaxy/Dysrider. Jonathan came up with the idea to create a hybrid of trance and melodic death metal elements in 2007, but due to being busy with other projects, it took almost a decade for the idea to fully bear fruit. Finally, in 2015, he recruited vocalist Melissa Bonny and guitarist Noé Schüpbach to complete the band.
Links:
https://www.facebook.com/rageoflight
https://www.rageoflight.bandcamp.com
Source of Information: Napalm Records Promotion Team
Alchemy: "Endless Quest" video posted online
5. February 2019
Street Symphonies Records & Burning Minds Music Group are excited to announce the digital release of "Endless Quest", first single taken from "Dyadic", new studio album by Italian melodic hard-rockers Alchemy, scheduled for release on March 29, 2019. Japanese release will follow in April via AnderStein Music.
Keyboardist Andrew Trabelsi quotes: "'Endless Quest' represents what you see in front of you when you're forced to leave and realize that you have a long way to go, looking for something you do not even know, without having the certainty of finding it. But you must do it".
The single digital art have been designed by Aeglos Art (Airbound, Raintimes, Michael Kratz, Firmo, Wheels Of Fire). Official video clip thanks to Moviedel Productions. Indoor shooting: Dedolor Music Headquarter (Rovellasca – CO / ITALY). Actress: Irene Panni.
Album details: http://www.burningmindsgroup.com/street-symphonies/releases/101
The album will be introduced with an exclusive live event on March 30, 2019 Dedolor Music Headquarter (Rovellasca – CO / ITALY), during the third awaited "A Melodic Rock Night" festival.
Links:
https://www.facebook.com/musicalchemy
https://www.burningmindsgroup.com/street-symphonies
https://www.facebook.com/streetsymphonies
Source of Information: Atomic Stuff Promotion
Voidnaut – new videoclip
7. February 2019
Greek metalists Voidnaut published videoclip for song  Back From Grave, from their debut album Nadir.
Links:
https://www.youtube.com/watch?v=fmyM6-dxWII
https://www.facebook.com/Voidnaut/
Source of Information: Kostas Krikos