Iron Savior – skladba z chystaného albumu
8.3.2019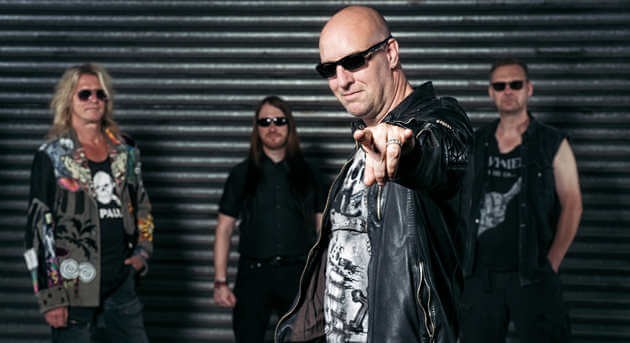 Power metalisti Iron Savior už čoskoro (15. marca) vydajú nový album Kill Or Get Killed.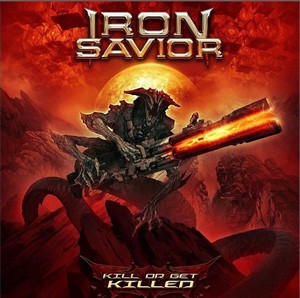 Tracklist:
Kill Or Get Killed
Roaring Thunder
Eternal Quest
From Dust And Ruble
Sinner Or Saint
Stand Up And Fight
Heroes Ascending
Never Stop Believing
Until We Meet Again
Legends Of Glory
Sin City (Bonus)
Najnovšie natočili videoklip k ďalšej skladbe z neho – Stand Up And Fight:
Linky:
https://www.iron-savior.com/
https://www.facebook.com/ironsavior1996/
Zdroj: https://www.facebook.com/afmrecords/, foto: www.metal-archives.com
Royal Republic – singel z chystaného albumu
8.3.2019
Švédski rockeri Royal Republic zverejnili videoklip k skladbe Fireman & Dancer, singlu z chystaného albumu Club Majesty. Jeho vydanie je stanovené na 31. mája.
Linky:
https://www.royalrepublic.net/
https://www.facebook.com/royalrepublic/
Zdroj: Nuclear Blast
Rage of Light – druhý singel z chystaného debutu
8.3.2019
Švajčiarski trance/death metalisti Rage of Light vyjde 29. marca debutový album Imploder.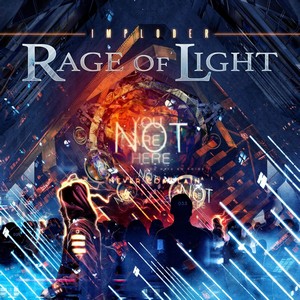 Tracklist:
Light
Enraged
Fallen
I Can, I Will
Away With You
In The Shadow
Battlefront
Imploder
Mechanicals
Nothingness
Tento deň zverejnili lyric video k druhému singlu z neho – Away With You:
Linky:
https://www.facebook.com/rageoflight
https://www.rageoflight.bandcamp.com
Zdroj: Napalm Records Promotion Team, foto: Pascal Knecht, cover: Gustavo Sazes
Ground Zero – nový album
9.3.2019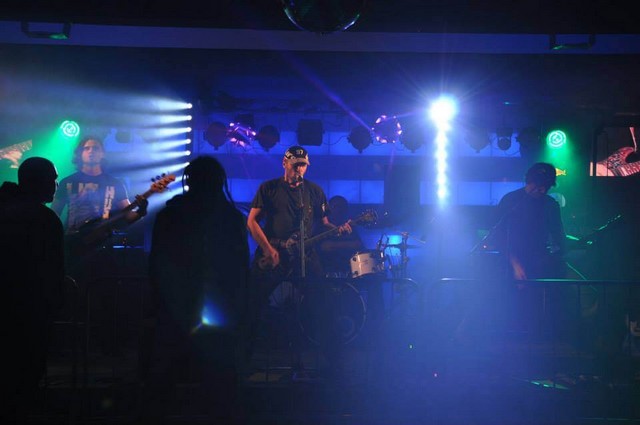 Slovenskí hardcoristi Ground Zero vydali nový album Horší ako zver. Ten je nástupcom 10 rokov starého debutu Vykopte hroby.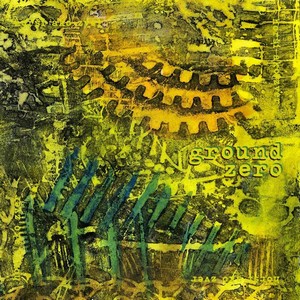 Tracklist:
Morové orgie
Peklo
Anus Mundi
Horší ako zver
Choďte do piče!
Na východnom fronte
V jednom ohni
N.T.N.V.
Žiadny strach
Mrcina
,,Po takmer desiatich rokoch ničoty GROUND ZERO prichádza s novým, opäť úplne zbytočným albumom. Volá sa Horší ako zver a je najmä o ľuďoch. V digitálnej podobe je dostupný na Spotify, Apple Music, iTunes, Google Play, Amazon, Pandora, Deezer, Tidal, Napster, iHeartRadio, ClaroMusica, Saavn, KKBox, MediaNet či Youtube. Ak niekto očakáva, že teraz sa okolo najhoršej kapely na svete začnú diať veci, nech si dá rýchlo studenú sprchu. Nebude sa diať nič. Je to len ďalší výstrel do prázdna, ktorého jediným prínosom oproti minulosti je to, že sa vďaka internetu zaobíde bez plastových výliskov. Čo sa týka klišé, album je nimi priam nabitý. Nechýbajú vulgarizmy ani lebky na obale, ktorý okrem povinnej čiernej tentoraz obsahuje aj veľa žltej. No a to je asi tak všetko." – hovorí kapela.
Linky:
https://www.facebook.com/GROUND-ZERO-120570381294275/
https://open.spotify.com/artist/5QozllHSiIzZcSon3yHHwX?si=lzb6mWMgRCuaKLvGMmLSBA
https://groundzero6.bandcamp.com
Zdroj: Jaroslav Rumpli
Nové Podujatia
V zoznamoch pribudlo:
Sunrise + GlassGate / 14 IV 2019 /Smer Klub 77 – Music Bar Žilina
www.metalmania-magazin.eu/zaujimave-podujatia/sunrise-glassgate-14-iv-2019-smer-klub-77-music-bar-zilina/