Prešovským progresívnym metalistom Etterna sa darí. Absolvovali už množstvo koncertov, koncom minulého roka vydali v americkom vydavateľstve Sliptrick Records svoj debutový album Chaotic ktorý sa teší výbornému predajú a čoskoro dosiahnu ďalší míľnik vo svojej kariére.
18. mája vystúpia v Moskve ako špeciálni hostia na koncerte megaúspešných Fínov Battle Beast. Ten sa uskutoční v rámci ich celosvetového turné No More Hollywood Endings na propagáciu  rovnomenného albumu (dátum vydania: 22.3.2019).
,,Keď som sa to dozvedel, tak ma to samého veľmi potešilo. Je to ďalší z tých bodov v kariére, ktoré mi povedali, že to celé dáva zmysel.  Kapelu Battle Beast poznám už dlhšie a zahrať si pred nimi v nádhernej Moskve bude pre nás veľká česť." – hovorí spevák Ady.
,,Príležitosť, ktorú nám ponúkli sa jednoducho neodmieta, takže sme povedali "áno". Proti nám zahral fakt, že sa náš gitarista Adam z časových dôvodov na tomto viac ako 4000 km výlete nezúčastní, no plnohodnotne ho zastúpi Peťo Kelbel z košických FROM THE SIX . Na tento trip sa samozrejme všetci tešíme a chystáme z výletu videoreport." – dodáva Feral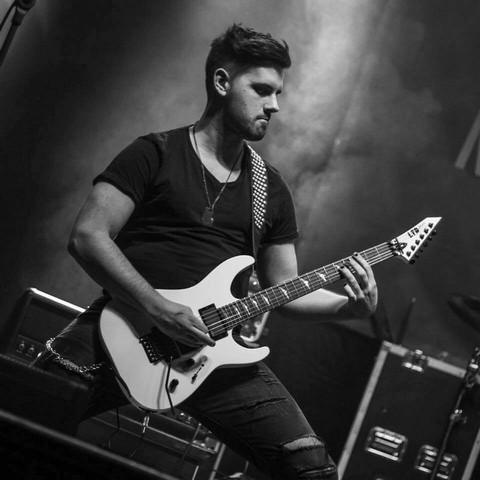 Etterna v súčasnosti pôsobí v nasledovnej zostave.
Ady Hnat – spev
Feral Inferis – gitara
Adam Maňko – gitara
Martin Fides – basa
Luxin Tenebris – bicie
Videoklipy:
Desert Ruins:
youtu.be/MHqB6KCzxX0
Secreto en Fragopolis:
youtu.be/WGnGgDfbx7M
The Independent Dreamland:
youtu.be/dIifjZ1E_oU
My Guidance Home:
youtu.be/a_qz1UQN4EI
Before our Lives:
youtu.be/WmzHBMp87jk
Linky:
http://www.etterna.eu
http://www.facebook.com/etterna.eu
https://www.instagram.com/etterna_band
https://etterna.bandcamp.com
http://www.bandzone.cz/etterna