Battle Beast obnovili kontrakt s Nuclear Blastom
25.1.2021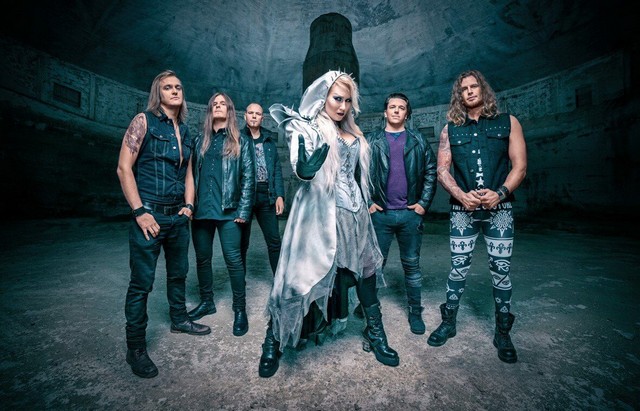 Nástupca megaúspešného albumu Battle Beast – No More Hollywood Endings (2019) opäť vyjde pod Nuclear Blastom. Kapela obnovila zmluvu s týmto gigantom.
,,Sme nadšení, že môžeme oznámiť pokračovanie spolupráce s týmto gigantom. Vďaka viac než 200 miliónom prehratí na rôznych streamovacích službách a umiestneniam posledného albumu v hitparádach nikto nemôže pochybovať o tom, čo nám prinieslo toto partnerstvo. Práce na ďalšom opuse Battle Beast sú v plnom prúde a už sa nemôžeme dočkať keď choroba pominie a začneme koncertovať." – povedal basák Eero Sipilä.
Linky:
http://www.battlebeast.fi/
https://www.facebook.com/battlebeastofficial/?fref=ts
http://twitter.com/battlebeast
http://instagram.com/battlebeastband
https://www.youtube.com/battlebeastband
Zdroj: NUCLEAR BLAST Leoni Dowidat, Foto: Jarmo Katila
Silver Lake – zmluva s Nuclear Blast
25.1.2021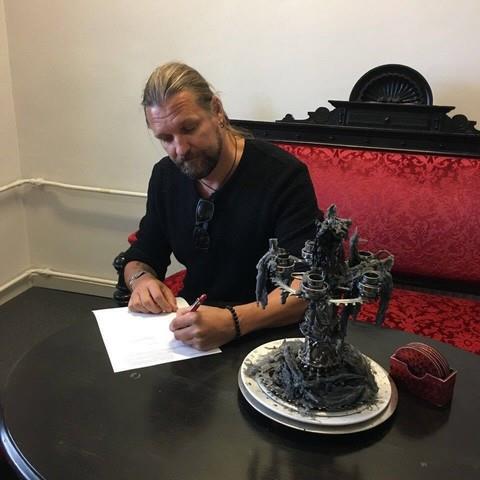 Vydavateľstvo Nuclear Blast hlási ďalšiu zaujímavú muziku. Pod ich hlavičkou vyjde aj debutový album sólo projektu gitaristu gitarista Amorphis – Esu Holopainena . Celé to dostane názov Silver Lake.
Samotný Esu už dlho sníval o sólo albume. Samotné skladby začal nahrávať minulý rok. V nich budete môcť počuť rôznych spevákov.
Linky:
https://www.facebook.com/SilverLakeEH
https://www.instagram.com/silver_lake_eh/
https://twitter.com/Silver_Lake_EH
Zdroj: Nuclear Blast – Markus Wosgien
Etterna – rozchod s bubeníkom
30.1.2021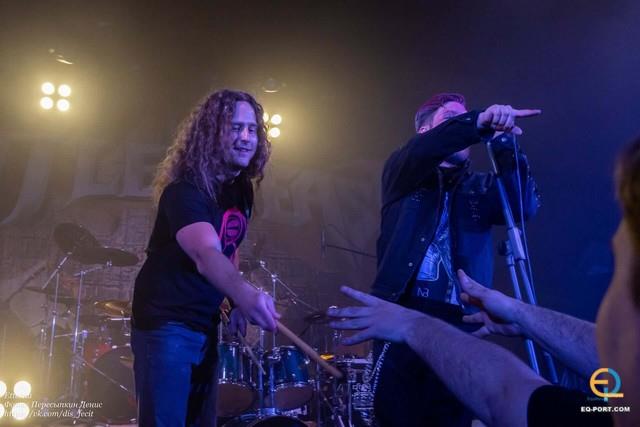 Prešovská progresívno metalová kapela Etterna oznámila rozchod s bubeníkom Tomášom Višňovským
Na svojom fb uviedli: ,,Tou našou zmenou je, že sme sa po vzájomnej dohode rozlúčili s našim doterajším bubeníkom Tomášom. Prežili sme toho spolu veľmi veľa od vzniku kapely, cez natáčania videoklipov a koncertov až v ďalekom Rusku, až po tvorbu nášho nadchádzajúceho počinu v podobe albumu…"
Napriek rozchodu však ostavajú priateľmi: ,,Touto cestou by sme sa mu chceli poďakovať za všetko čo do kapely priniesol a chceli by sme mu popriať len to najlepšie v ďalších jeho osobných a hudobných krokoch. 
Chceme aby ste vedeli, že s Tomášom stále ostávame priatelia a vo všetkom čo bude robiť ho podporíme"
Linky:
http://www.etterna.eu/
https://www.facebook.com/etterna.eu/
http://bandzone.cz/etterna
https://www.youtube.com/channel/UCSKsZDKld2Lgdyw71gTNofg
Zdroj: https://www.facebook.com/etterna.eu/, Foto: http://eq-port.com/
Makar Čudra – nový videoklip
28.1.2021
Slovenská heavy metalová legenda osemdesiatych rokov Makar Čudra práve zverejnila svoj nový videoklip zo štúdia ku skladbe "Karty s Diablom". Materiál si natočila skupina sama počas nahrávania posledného EP "Späť pri živote" v štúdiu Shaark v Bzenci. O strih a postprodukciu sa postaral Libor Smolárik.
Linky:
http://www.makarcudra.sk/
https://www.facebook.com/makarcudraheavymetal/
https://bandzone.cz/_113835
Tlačová správa