Death Angel – chystaný album, prvý singel
22.3.2019
Legendárni thrasheri Death Angel vydajú dlhoočakávaný nový album 31. mája. Jeho názov bude Humanicide a o vydanie sa postarajú Nuclear Blast.
Humanicide
Divine Defector
Aggressor
I Came For Blood
Immortal Behated
Alive and Screaming
The Pack
Ghost of Me
Revelation Song
Of Rats and Men
The Day I Walked Away (bonus track)
Prvým singlom z neho je titulná skladba:
Linky:
https://www.deathangel.us
https://www.facebook.com/deathangel/
Zdroj: http://www.blabbermouth.net/, foto: www.metal-archvies.com
Heavy Load – znovuvydanie kultového albumu Death or Glory
22.3.2019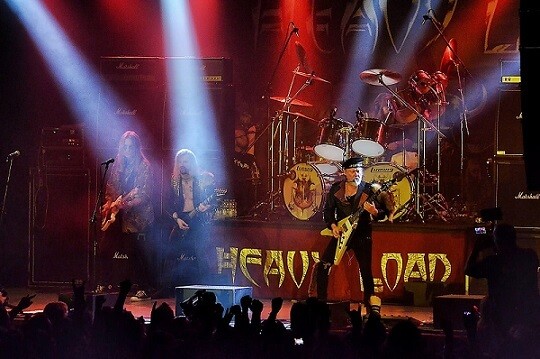 Pripravuje sa znovuvydanie heavy metalovej klasiky Death or Glory
Švédi Heavy Load sú známi ako ,,prvá viking metal kapela v histórii" a všetky ich albumy sa stali heavy metalovými klasikami. Druhý album Death or Glory bol pôvodne vydaný v roku 1982 a obsahoval metalové hymny Heavy Metal Angels a The Guitar Is My Sword. Chystané vydanie No Remorse Records bude od doby japonského vydania z roku 1996 prvým oficiálnym vydaním, ktoré vzniklo v spolupráci s kapelou (zahrňujúce bonusové skladby a úžasný booklet).
Album bude dostupný ako klasické CD, deluxe digipack CD, čierny vinyl s bonusovým CD, limitovaná edícia červený vinyl s bonusovým CD… Taktiež vyjde aj limitovaný box set obsahujúci modrý vinyl s bonusovým CD, digipack CD plus exkluzívne tričko a potítko.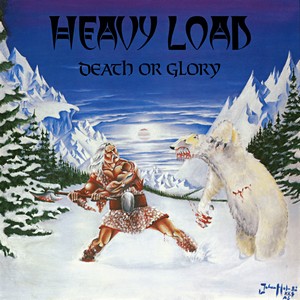 Hudobná ukážka:

Bližšie info: www.noremorse.gr
Linky:
www.facebook.com/heavyloadofficial
Zdroj: Bart Gabriel
Turilli/Lione Rhapsody – chystaný album
18.3.2019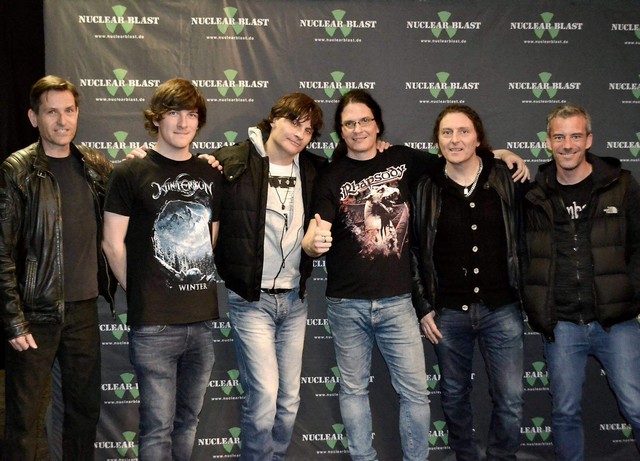 Z ľava do prava – Yorck Eysel (Nuclear Blast | Managing Director), Philipp Adelsberger (Nuclear Blast | Promotion), Luca Turilli (Turilli/Lione RHAPSODY), Markus Wosgien (Nuclear Blast | Head Of Promotion/A&R), Fabio Lione (Turilli / Lione RHAPSODY), Daniel Regan (Feat First Management)
Partia okolo Lucu Turilliho – Turilli/Lione Rhapsody (Fabio Lione, Luca Turilli, Dominique Leurquin, Patrice Guers, Alex Holzwarth) podpísala zmluvu s gigantom Nuclear Blast na vydanie ich nesmierne očakávaného debutového albumu. Momentálne pracujú na jeho mixe a vydaný bude toto leto.
Linky:
https://www.facebook.com/tlrhapsody/?ref=br_rs
https://www.indiegogo.com/projects/turilli-lione-rhapsody/
Zdroj: https://www.facebook.com/nuclearblasteurope/
Kliodna – nový singel
22.3.2019
Bieloruskí power/symphonic metaloví Kliodna vydalý nový singel Inside Out
Linky:
https://www.kliodna.com
https://www.facebook.com/kliodnaband
Zdroj: WormHoledeath Press