Tommy Johansson – zmena mena ReinXeed na Majestica
26.3.2019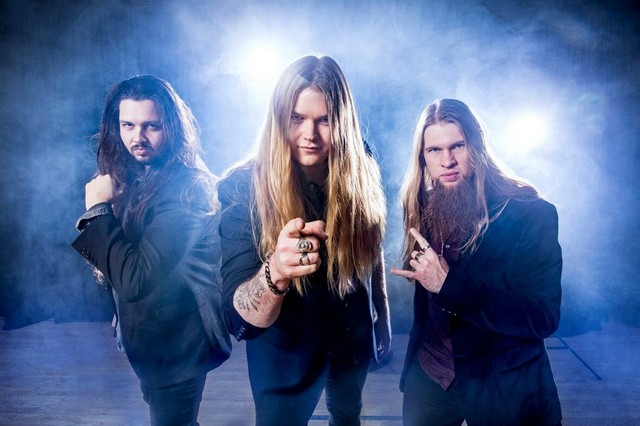 Švédsky gitarista a spevák Tommy Johansson, známy z pôsobenia v Sabaton, sa rozhodol premenovať svoju vlastnú kapelu ReinXeed na Majestica. A nie to jediná zmena. Trio sa zmenilo na kvartet. K Tommymu, Alexanderovi Orizovi (gitara), Chrisovi Davidovi (basa) pribudol aj bubeník Uli Kusch, známy z pôsobenia v Gamme Ray, Helloweene a Mastreplane. Kapela nedávno podpísala zmluvu s gigantom Nuclear Blast. Čoskoro očakávajte nový materiál.
O chystanom albume Tommy povedal: "Ľudia môžu očakávať skutočný power metal v duchu Helloween, Stratovarius a Gamma Ray, ale aj skvelé symfonické partie s chytľavými melódiami a zbormi…"
Ďalšie podrobnosti budú známe čoskoro.
Linky:
https://www.facebook.com/Majesticametal/
Zdroj: Nuclear Blast
Possessed – chystaný album
25.3.2019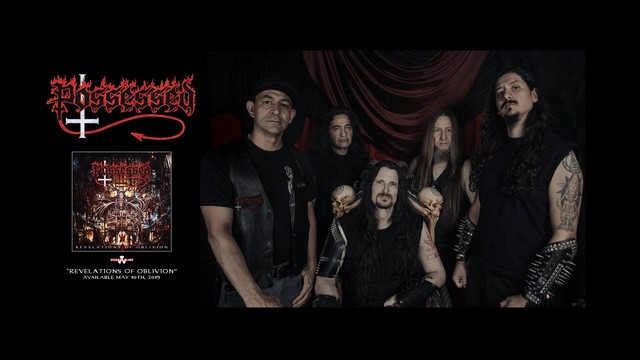 Americkí thrash/death metalisti Possessed vydajú 10. mája nový album Revelations of Oblivion.
Tracklist:
Chant of Oblivion
No More Room in Hell
Dominion
Damned
Demon
Abandoned
Shadowcult
Omen
Ritual
The Word
Graven
Temple of Samael
Prvý singel:
Linky:
https://possessedofficial.com
https://www.facebook.com/possessedofficial/
Zdroj: Nuclear Blast
Rust2Dust – nový videoklip
26.3.2019
Chalani z Rust2Dust makajú na novom albume, nedávno nakrútili video k singlu Raz to dáš, na ktorom spolupracujú s veľkými menami hudobného priemyslu, ako je Linus Corneliusson z produkčného domu Jensa Bograna Fascination Street Studios alebo Snovonne.
Kapela Rust2Dust vždy rada posúvala vlastné limity a búrala mantinely.
Najmä preto tak v metalovom podhubí stála mimo všetkých škatuliek. Svojou zmesou príjemných spevových liniek a tvrdých agresívnych rytmov tešia svojich fanúšikov už bezmála desať rokov.
K svojmu okrúhlemu jubileu dopriali sebe aj metalovej scéne pozoruhodný darček:
Nový singel Raz to dáš.
Tomáš:
Toto je to najlepšie, čo sme kedy urobili, song je úplná bomba a Sno je veľká profesionálka. V kapele je výborná atmosféra a máme z toho radosť. Máme ešte kopu práce a, samozrejme, pripravujeme aj ďalšie pesničky, z ktorých si už v tejto chvíli dokážeme vyberať, ktoré dáme alebo nedáme na dosku.
Ondro:
Prvýkrát v 10-ročnej histórii našej skupiny sme si k spolupráci na nových songoch zavolali producenta, a to už v predprodukčných prípravách. Je ním Adam Mičinec, skvelý muzikant a gitarista, ktorého môžete počuť vo formáciách Čisté Tvary, Projekt Hrana či s Luciou Bílou. Adam nám pomohol v našej hudbe odhaliť netušený potenciál a musím sa priznať, že zakaždým ma jeho nápady a postrehy neskutočne prekvapili a trošku aj zahanbili, že sme na to neprišli sami ?
Marek:
Každý náš album sme sa snažili vyprodukovať čo najlepšie, ale už teraz vieme, že tento najnovší bude absolútne top. Venovali sme nemalý čas do skladania a aranžovania skladieb, práce s producentom a cítime, že sme prekročili svoj tieň. Skladby sú úderné, energické, melodické… skrátka hity.  Ako ďalší a neodmysliteľný faktor, ktorý šperkuje nové skladby do vycibrenej kvality je zvuk, na ktorom sme spolupracovali s absolútnou špičkou súčasnosti, štúdiom Jensa Bogrena Fascination Street Studios, kde nahrávali mená ako Devin Townsend, Sepultura, Arch Enemy, Leprous a mnoho ďalších velikánov, ku ktorým sa pridružíme aj my Rust2Dust! Už sme to len celé podčiarkli skvelým videoklipom k singlu Raz to dáš v spolupráci so Snovonne, ktorý budete mať chuť si púšťať znova a znova, lebo Vám bude prinášať nekompromisnú energiu, radosť. Vryje sa vám do mozgu a nebudete chcieť, aby išla preč.
Erny:
Všetci sme dali do nahrávania, ako aj do natáčania klipu svoje maximum. Ľudia, s ktorými sme mali/máme tú česť spolupracovať, z nás vyburcovali ešte viac energie, nápadov a hnali nás vpred. Z tohto dôvodu je nám veľkým potešením spolupracovať s takýmito profesionálmi, pri ktorých ani kúsok vynaloženej energie nevyšiel nazmar. Podľa môjho subjektívneho názoru z nás vydolovali, či už berieme vizuálnu či hudobnú stránku, naše aktuálne naj. Popri hromade práce sme sa aj výborne bavili.  Počas tohto procesu sme sa veľa naučili, čo budeme môcť v budúcnosti pretavovať do našich ďalších kreatívnych projektov, ktoré chystáme. Nakoľko si veľmi ceníme svoje publikum a fanúšikov, chceli by sme im poskytnúť svoje maximum.
FB: https://www.facebook.com/rust2dust
INSTA: https://www.instagram.com/rust2dust
 Spotify: https://open.spotify.com/artist/4hNEq…
Deezer: https://www.deezer.com/sk/artist/5198256
iTunes: https://itunes.apple.com/us/artist/ru…
CD Baby: https://store.cdbaby.com/cd/rust2dust2
___________________
Hudba/Text: Rust2Dust
Video: Snovonne Drake
Produkcia: Adam Mičinec
Nahrávanie: PULP studio ( https://pulp.studio/ )
Mix/Master: Fascination Street Studios ( https://www.fascinationstreet.se/)
Saxofón: Maarten Jan Huysmans
Tlačová správa
Všetci sa bojíme – Screamer Daniel Sárkány ponúka odvahu na gramofóne
25.3.2019
U Daniela Sárkánya je pomaly zvykom, že sa vo svojej tvorbe venuje pretváraniu zlého na dobré. Už len v posledných dvoch klipoch riešil ťažkosti s odpustením alebo zábrany pri prekonávaní prekážok. Teraz sa zameriava na boj proti strachu.
"Klavírna skladba March vznikala dlhšiu dobu a spája sa v nej viacero emócií, ktorými si človek počas života prejde. Je v nej motivácia, ale aj strach; nádej i melanchólia," hovorí o svojej novinke 28-ročný hudobník.
Ďalší samostatný singel, ktorý venoval tentokrát bratovi, neobsahuje vokály. Svojou dynamikou má vystriedať práve viaceré "podnebné pásma" počas pochodu človeka za svojími túžbami.
"Pieseň nám má pripomenút, že občas treba v živote pochodovať za tým, čo máme radi, bez ohľadu na strach, ktorý nás neraz blokuje. Všetci sa bojíme, len sa tomu treba vedieť postaviť," vraví s vervou.
K rôznorodému kúsku ponúka jednoduchý videoklip. Fanúšik vidí iba gramofón s krútiacim sa vinylom. Umelec chcel navodiť atmosféru pokoja pri praskajúcej platni. Klip si tak nevyžaduje pozornosť diváka, a tak sa naplno môže oddávať hudobnej atmosfére.
Daniel Sárkány vydal svoj prvý sólo singel Wish v roku 2014. Nadviazal Spomienkou za zosnulým dedkom, ale aj screamovým Lost či Welcome. Naposledy sa svojím fanúšikom pripomenul pred rokom skladbou Wild Wind, ku ktorej predstavil temný vizuál.
Odkazy:
Web: https://www.danielsarkany.com
FB: https://www.facebook.com/danielsarkanyofficial
Youtube: Daniel Sárkány – March + Outro (VINYL EDITION)
Zdroj: Daniel Sarkany