THE 69 EYES – announce new studio album "West End" and European Tour, release first music video!
24. May 2019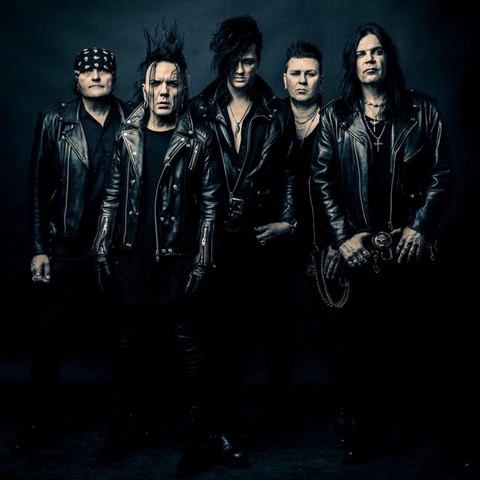 They are the band that time forgot. They are the band that refuses to die. They are the Helsinki Vampires.
Conceived in Finland in 1989, dark rockers THE 69 EYES have come a long way and shaped the genre of 'Goth 'n' Roll' like no other. With several platinum selling albums like »Blessed Be« and »Paris Kills«released around the millennium, the quintet not only reached #1 of the single and album charts in their home country of Finland, but also plunged the world into their sinful cosmos of love, death and eternal melancholy, outliving any other band emerging from the goth hype of the early 2000s. By developing their sound further into sleaze rock on »Devils« (2004) and »Angels« (2007) and not shying away from pitch black Elvis allusions in singer Jyrki 69's majestic dark voice and unique dance moves on stage, the band established their worldwide following by relentlessly touring Europe, America, Asia and Australia.
This year marks their 30th band anniversary but the band aren't slowing down yet as they have now announced their new studio piece »West End« that will be released on Friday, the 13th of September via Nuclear Blast. This 12th full-length record, featuring top notch guest vocalists such as Cradle Of Filth's Dani Filth, Wednesday 13 and Beastö Blancö's Calico Cooper, consists of 11 up-tempo rock anthems full of heaviness, black memento mori moments and dark humour and sees the band dancing in the ruins of our world:
"The title »West End« evokes a dark image – when something dies, something new comes up and we all have to change in order to stay alive", singer Jyrki 69 explains. "I feel like this planet is on some turning point. The end of the western world is near and the question is: What is happening when the west ends..? The title has multiple meanings for us… but be assured it has definitely nothing to do with The Pet Shop Boys or London…"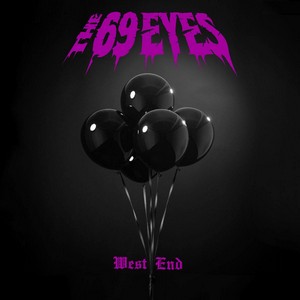 As first taster for the new album, THE 69 EYES reveals the music video directed by Los Angeles-based Vicente Cordero (3 Teeth, "Room 37- The Mysterious Death of Johnny Thunders" movie) for their new single '27 & Done'. The clip features excerpts from the horror film 'The 27 Club' by Cleopatra Entertainment which will be out on June 13, 2019.
"The track deals with the idea of Hollywood and everyone coming there to make their dreams come true, but it's very seldom that they succeed and this is something you can see there everywhere", Jyrki 69 contemplates. "It's a place that makes you desperate and I wanted to get these dark vibes into the song. But on the other hand the track is also a celebration of life – we should be excited to be here and everybody's a legend and they should realise that we should enjoy what we do instead of worry what other people think."
Watch the new music video '27 & Done'
Links:
http://www.69eyes.com
https://www.facebook.com/the69eyes/
Source of Information: Nuclear Blast
TWILIGHT FORCE – to release new studio album "Dawn Of The Dragonstar" on August 16, 2019!
24. May 2019
 Hear ye, hear ye! Silent shadows have been reigning over the lands of the Twilight Kingdoms for a while for some very special reason… Diligent dwarves, eager elves, mighty mages and the entire realm has been dutifully gathering resources over the past few months in support of Swedish adventure metallers TWILIGHT FORCE crafting their new opus »Dawn Of The Dragonstar«, the band's follow-up to the much-loved »Heroes Of Mighty Magic« (2016). Once again recorded in the group's own Twilight Forge, the album will not only present ten new stories to their loyal Knights Of Twilight's Might, but also introduce the companions' new minnesinger, Allyon, who was called upon by the prophecies to join the fellowship in 2018.
The band lets be known, "Lo and behold! We are beyond elated to finally unveil the third opus of TWILIGHT FORCE: »Dawn Of The Dragonstar«. The absolutely magnificent artwork by the mighty Kerem Beyit once again brilliantly captures the adventurous and magical world of the Twilight Kingdoms; and a sparkling adventure it shall be indeed. »Dawn Of The Dragonstar« will be unleashed upon the realm of the living on August 16th, so we humbly ask for your patience for just a little while longer. In the meantime, practice your battle cries, sharpen your swords, and dust off your spell tomes. Make sure you are prepared to join and experience our triptych adventure."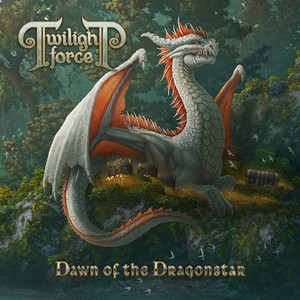 More details shall be revealed very soon, so keep a watchful eye on the horizon for further tidings on »Dawn Of The Dragonstar«.
After wandering across several foreign shores to proclaim the illustrious tales of their two previous records alongside minstrels such as SABATON, ACCEPT, SONATA ARCTICA, and DRAGONFORCE among others, TWILIGHT FORCE will of course be lying in wait to claim the universe's playgrounds. A few European festival gatherings have already been announced, more to follow soon…!
Links:
https://www.facebook.com/twilightforce/
Source of Information: Nuclear Blast
OPETH – reveals album title & track listing for 13th album coming fall 2019
22. May 2019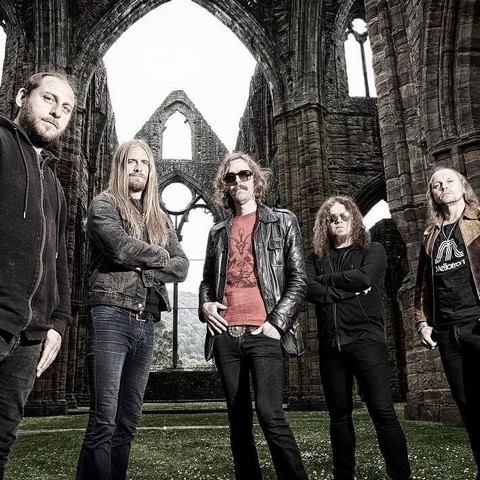 Swedish masters of progressive heavy-rock OPETH have revealed today the title and tracklisting for their awaited 13th album, »In Cauda Venenum«, that's due out this fall from Moderbolaget / Nuclear Blast Entertainment.
Recorded last year at Stockholm's Park Studios, »In Cauda Venenum« will be released in two versions, in both Swedish and English languages. Various physical and digital formats will be available and additional details will be announced in the coming months. The artwork was once more created by the very delicate hands of Seempieces – The Art of Travis Smith.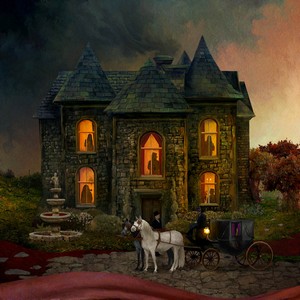 In anticipation for the impending release, OPETH will be performing shows around the world through the end of the year. Dates are listed below and tickets are on sale now at http://www.opeth.com and http://www.nuclearblast.de (Germany only). Additional touring will be announced soon.
Tracklist:
Livet's Trädgård / Garden Of Earthly Delights (Intro)
Svekets Prins / Dignity
Hjärtat Vet Vad Handen Gör / Heart In Hand
De Närmast Sörjande / Next Of Kin
Minnets Yta / Lovelorn Crime
Charlatan
Ingen Sanning Är Allas / Universal Truth
Banemannen / The Garroter
Kontinuerlig Drift / Continuum
Allting Tar Slut / All Things Will Pass
OPETH's forthcoming album, follows their 2016 release, »Sorceress«, which garnered high praise from fans and critics around the world, and featured standout tracks like 'Sorceress', "Will o the Wisp,' 'Era' and 'The Wilde Flowers.' The band has toured extensively over the last several years in support, including a riveting performance at Red Rocks Amphitheatre in Morrison, CO that was recorded and released in 2018 as a live album and blu-ray, »Garden Of The Titans«, and beautifully captures the intensity and excitement of the tour.
Links:
http://www.opeth.com/
https://www.facebook.com/Opeth/?fref=ts

Source of Information: Nuclear Blast
Achsar – upcoming EP, international guest 
25. May 2019
Slovak folk metalists Achsar released EP In Battle I Was Born. They had international guest Sweeden musican Rob Lundgren (Molten Trail, Powerdrive, Reveal, The Chronicles Project)
Youtube teaser:

Links:
https://www.facebook.com/achsarofficial/
http://bandzone.cz/achsar
Source of Information: https://www.facebook.com/achsarofficial/, photo: Sachtikus