The New Roses – chystaný album, prvý singel
14.6.2019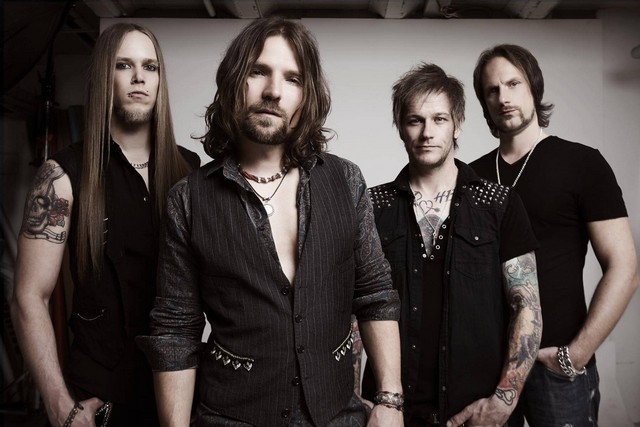 Nemeckí hard rockeri The New Roses vydajú 2. august 4. album Nothing But Wild!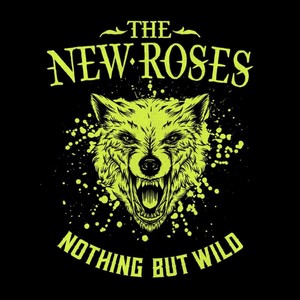 Tracklist:
Soundtrack Of My Life
Can't Stop Rock & Roll
Down By The River
Nothing But Wild
Heartache
The Bullet
Runnin' Out Of Hearts
Unknown Territory
As The Crow Flies
Give & Take
The Only Thing
Meet Me Half Way
Glory Road
Prvý singel:

Linky:
https://www.thenewroses.com
https://www.facebook.com/TheNewRoses/
Zdroj: Napalm Records Promotion Team, Foto: Frank Dursthoff
Destruction – chystaný album, nový člen
13.6.2019
Legendárni thrasheri Destruction 9. augusta vydajú svoj 17. štúdiový album Born To Perish (Nuclear Blast). V aktuálnom traileri k nemu zároveň predstavili nového člena.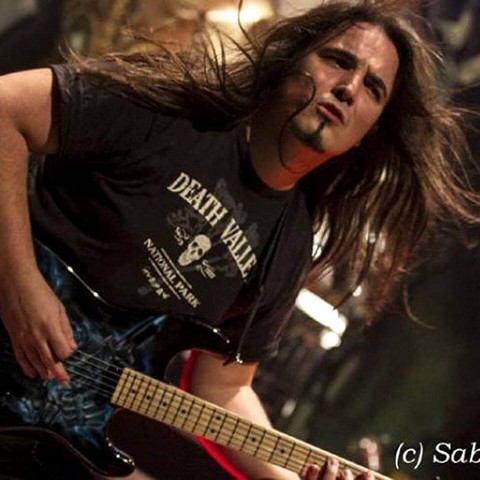 K Schmierovi (basa/spev), Mikeovi (gitara) a Randymu Blackovi (bicie) pribudol gitarista Damir Eskić – rodák z Bosny a Hercegoviny, no dlhodobo žije vo Švajčiarsku.
Linky:
http://www.destruction.de/
https://www.facebook.com/destruction/
Zdroj: Blabbermouth, Foto: www.metal-archives.com
Signum Regis – nový spevák z Brazílie, prvý singel
13.6.2019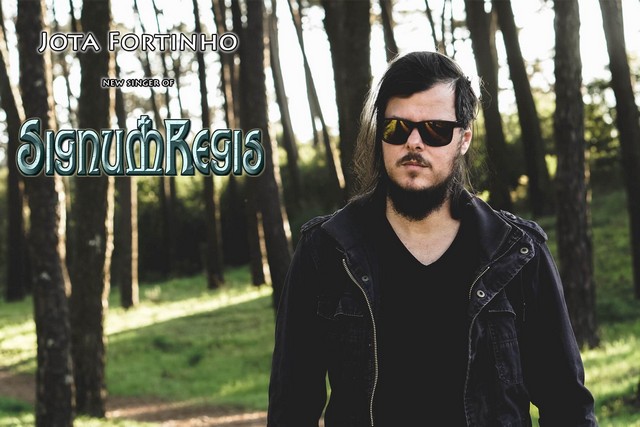 Seneckí power metalisti Signum Regis oznámili kto bude náhradou za nedávno odídeného Maya Petranina.  Je ním spevák Jota Fortinho, rodák z Brazílie.
,,Melodic / power metalová kapela SIGNUM REGIS s nadšením predstavuje novú posilu za mikrofónom – je ňou spevák JOTA FORTINHO.
Jota sa narodil v Brazílii a v minulosti hral v mnohých zoskupeniach, než sa presťahoval do Európy. V roku 2018 bol pozvaný ujať sa postu speváka v Signum Regis. Kapela bola ohromená jeho predchádzajúcou prácou a tiež jeho interpretáciou niektorých starších skladieb Signum Regis.
Jota má veľmi široký rozsah hlasu a dokáže spievať čokoľvek z portfólia kapely i mimo neho. Jeho vokálne inšpirácie sú Andi Deris a Michael Kiske. Po jeho nástupe do SIGNUM REGIS začali Jota a zvyšok kapely nahrávať nový album, ktorý je teraz 100% pripravený uzrieť svetlo sveta. Na nižšie uvedenom odkaze môžete po prvý krát počuť Jotu so SIGNUM REGIS, jedná sa o prvý singel z nového albumu. Skladba sa nazýva "I Always Go All-in".
Lyrické video vytvoril Wayne Joyner. Album mixoval Ronnie König a o mastering sa postaral renomovaný inžinier Jacob Hansen.
V súčasnosti skupina nacvičuje nový set pre živé vystúpenia…" – uviedli na svojej facebookovej stránke
Prvý singel s Jotom:

Linky:
http://www.signum-regis.com/
https://www.facebook.com/SignumRegis/
Zdroj: Signum Regis
Ramchat zverejnili klip k novej piesni Rúbali, sekali!
11.6.2019
Jedná sa o režijný a scenáristický debut Pavla Hiraxa Baričáka. Ako sa sám autor vyjadril, "pieseň má hlavne pobaviť, veď sa jedná o cover od Vrbovských vrb. Tu sa chceme poďakovať hlavne Braňuškovi a Andrejovi Jobusovi za pomoc pri nahrávaní folkových pasáží v piesni, ktorú sme poskladali z ich dvoch šlágrov. Text som prepísal ja, nepoužili sme ich Čapila, zabila."
Videoklip piesne sa natáčal vo Veľkej Fatre, v centre mesta Martin, pivárni Smíchov a v popradských Baliarní obchodu. Zahral si v ňom samotný Hirax, ale aj poet, prozaik a hudobník Ján Marton, či martinská pôrodná doktorka Denisa Šimová, kým komparz v pivárni stvárnili členovia skupiny Ramchat.
"Hrubý námet vymyslel Janko Marton, scenár sme už potom rozpitvali a dopísali spoločne. Neviem, či nie priveľa zložitý… Keď som strihal obrazový materiál k piesni, stratil som od danej veci odstup," vyjadril sa Hirax.
Martinčanov môžete najbližšie vidieť 22. júna na martinskom festivale KrutoFest, ktorý sa uskutoční na martinskom kúpalisku za účasti kapiel ako GRAI (Rusko, Tatária), Ramchat (pagan metal, Martin), Wolfarian (pagan metal, Brno, Čechy), Strigôň (pohanský folk, Nižná), Achsar (viking metal, Levice), F. O. B. (death metal, Čechy), Performed (thrash metal, Prievidza), Podpoľanica (pagan metal, Zvolen), Vendeta (thrash metal, Martin), Sorgoth (black metal, Bytča), Inner Scream (alternatívny death / black metal, Prievidza), Guardians Of Asgaard (tribute to Amon Amarth, Bratislava)…
Zdroj: Hirax / Ramchat