Freedom Call – the first single from their upcoming album
21. June 2019
Album M.E.T.A.L. (the first in their new lineup: Chris Bay – vocals, guitars; Lars Rettkowitz – guitars; Francesco Ferraro – bass; Tim Breideband – drums) from Freedom Call will be released on 23. August.
Tracklist:
111 – The Number of the Angels
Spirit of Daedalus
M.E.T.A.L.
Ace of the Unicorn
Sail Away
Fly with Us
One Step into Wonderland
Days of Glory
Wheel of Time
Ronin
Sole Survivor
This day they published the first single from it:

Links:
http://www.freedom-call.net/
https://www.facebook.com/FreedomCallOfficial/?fref=ts
Source of Information: https://www.facebook.com/spvhannover/
Sonata Arctica – upcoming album, the first single 
21. June 2019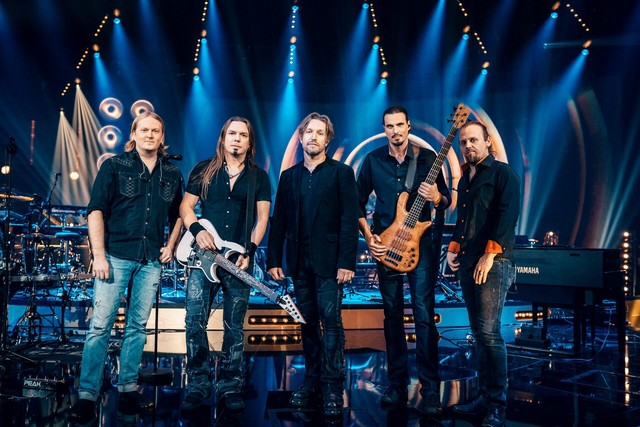 Finish melodics Sonata Arcitca will release new album Talviyö (winter night in Finish) on the 6. September. It will contain 11 songs. "We were talking about having an album cover made from a photo and luckily managed to find this award winning photographer Onni Wiljami who actually hails from a village not too far from our hometown and his pictures were just perfect for this album", explains keyboardist Henrik "Henkka" Klingenberg.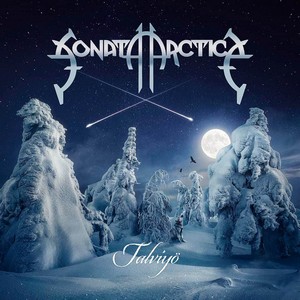 They published lyric video for single form it A Little Less Understanding:
"The idea was to create an album that is musically in line with at least the previous two albums", says vocalist Tony Kakko and adds: "I am very happy with the songs and the general mood of the album. Some career highlights there, I feel."
Links:
http://www.sonataarctica.info/
https://www.facebook.com/sonataarctica/?fref=ts
Source of Information: https://www.facebook.com/nuclearblasteurope/, photo: Atte Mäläskä
AGENT STEEL Sign To Dissonance Productions
20. June 2019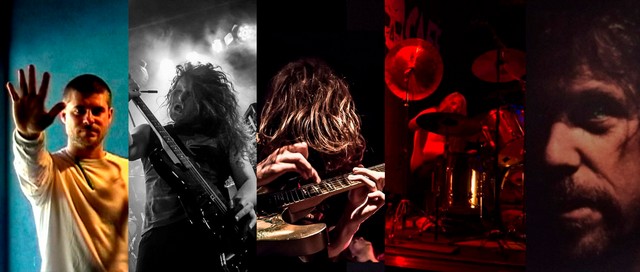 It's been a long time anticipated, and now it's official: 1980's speed metal veteran, founder/vocalist John Cyriis, has resurrected his brand creation, the "Agent Steel band and its new incarnation in 2019 …is finally upon us!"
The band's current lineup consists of guitarist Nikolay Atanasov, and original Agent Steel guitarist Bill Simmons; Mr. Simmons is the first/original guitarist of the Agent Steel lineup, as the band first appeared throughout the L.A. club circuit in 1983. Also included in this classic/new lineup are bassist Joe McGuigan (Gama Bomb) and drummer Dennis Kruse Strømberg. This incarnation of Agent Steel is the long-awaited reactivation featuring Agent Steel founder, brand creator, vocalist John Cyriis, who appeared on all three original classic albums, (i.e., "Skeptics Apocalypse", "Mad Locust Rising", and the platinum seller "Unstoppable Force"). John is very pleased with this new lineup, which he is confident will arise as the very best lineup in the band's history and whom he believes are certain to compliment the band's legacy, and about manifest an about-face – that to counter and transcend the band's "less than competent performance" by a stand-in and unofficial lineup at the KIT festival 2019!
The official new Agent Steel lineup are currently working on the band's 4th true and official studio album titled, "No Mercy From The Godz" – which is scheduled for an imminent October 18, 2019 launch. The band are also preparing for their forthcoming shows at various privileged confirmed dates—beginning on Friday 6 December and Saturday 7 December in Milan and Firenze, Italy. John and the new Agent Steel incarnation are also preparing for a monumental first time appearance in Greece as headliners, performing at Up The Hammers festival in Athens, Greece—March of 2020. This headlining performance is forecast as being fertile metal soil for the band's first live Agent Steel DVD/album to be captured as fronted by original founding vocalist John Cyriis. Expect this lineup to be the best ever incarnation of Agent Steel — stronger, faster, and deployed to demonstrate just who are the True Masters of Metal. Be on the lookout for the Agent Steel craft to land in your country – certain to energize all you bangers with Hammering Speed Metal!
John and the band are inviting all Agent Steel bangers to come rage with them in Italy and Greece, December 2019 and March 2020! Looking forward to seeing all you diehard Agent Steel fans on tour in the fall of 2019 — and throughout 2020!
Steve Beatty Dissonance head honcho: "What's not to like! The Unstoppable Force returns and is about to land an epic slab of killer speed metal on my label! Soooooo excited about this record and can't wait to see the band firing on all cosmic engines live soon!"
Links:
https://www.facebook.com/AgentSteelOfficial2/
Source of Information: Bart Gabriel
THE NEW ROSES – Release Video "Down By The River" New Album Nothing But Wild Out On August 2nd
19. June 2019
German Hard Rockers THE NEW ROSES are back to climb the rock Olympus with their fourth studio album Nothing But Wild! After successful live appearances all over the world, lately opening for KISS, and the invitation to tour with the legendary Scorpions in summer, the four-piece, centered around vocalist/guitarist Timmy Rough is ready to deliver the long awaited follow up for One For The Road (2017), which hit the top 20 in Germany.
Singer Timmy Rough on "Down By The River":
Most of the band members grew up near river Rhine. Needless to say that we spent most our youth at the river. A sixpack of beer, a cassette tape deck and a girl you can fall in love with immediately…and the river. That was all we needed. That's the attitude we put in "Down By The River". Probably it will be played on any radio at any river and becomes the soundtrack of somebody's summer…"
The video highlights the song's statement in an unique way. The 80s hashed song spreads a special rocking loose atmosphere.
THE NEW ROSES on Nothing But Wild:
"On Nothing But Wild, we fully concentrated on catchy songs with big melodies. Our goal was to record a strong and energetic Rock'n'Roll album without any frills and fillers. Simply true, simply loud, simply wild!" 
Links:
https://www.thenewroses.com
https://www.facebook.com/TheNewRoses/
Source of Information: Napalm Records