My Dying Bride – chystaný album
3.1.2020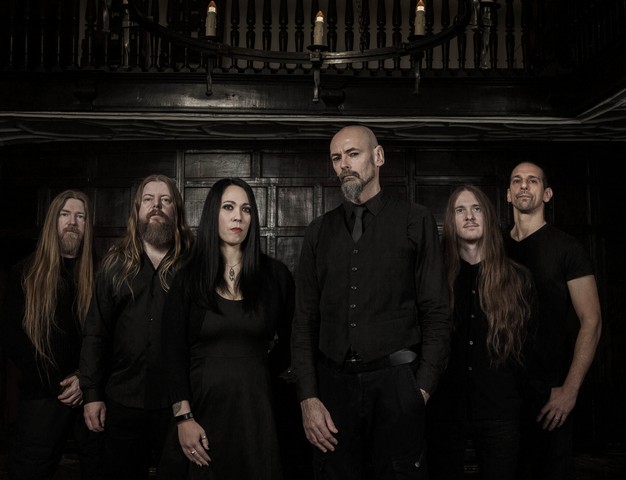 Ako Fénix z popola legenda My Dying Bride tento rok opäť povstane. Približne po piatich rokoch opäť vydajú nový album, ktorý sa bude volať The Ghost Of Orion. Dátum vydania je stanovený na 6. marca.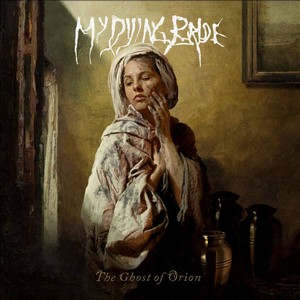 Tracklist:
Your Broken Shore
To Outlive the Gods
Tired of Tears
The Solace
The Long Black Land
The Ghost of Orion
The Old Earth
Your Woven Shore
Linky:
http://www.mydyingbride.net/
http://www.facebook.com/MyDyingBrideOfficial/
http://www.instagram.com/mydyingbride_official/
http://www.nuclearblast.de/mydyingbride/
Zdroj: NUCLEAR BLAST Leoni Dowidat
HammerFall – špeciálna verzia singlu Second to One
3.1.2020
Dnešný deň Švédi HammerFall zverejnili novú verziu balady Second to One, ktorá sa objavila na ich poslednom albume Dominion. Okrem Joacima v nej budete počuť aj Nooru Louhimo z Battle Beast.
Linky:
http://www.hammerfall.net/
https://www.facebook.com/hammerfall
https://www.youtube.com/user/HammerFall4REAL?blend=1&ob=video-mustangbase
Zdroj: Napalm Records
Basák Satyricon ma rakovinu
2.1.2020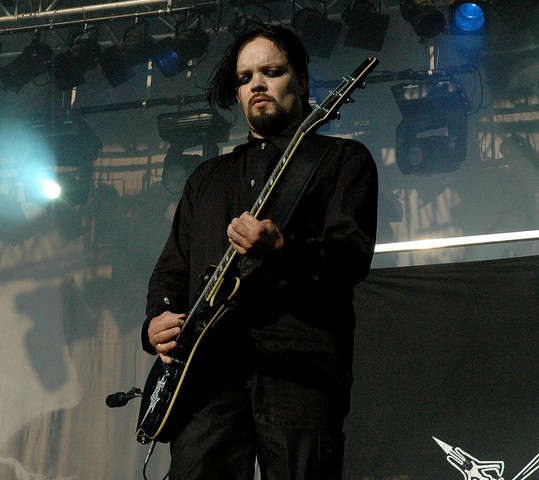 Basákovi Satyricon – Andresovi Oddenovi bola diagnostikovaná rakovina hrubého čreva. Momentálne sa pripravuje na operáciu, ktorá prebehne v pondelok 6. januára.
Odden spoluzakladateľ death metalových Cadaver a basák Satyricon informoval o svojej chorobe na instargrame 29. decembra.
Linky:
https://www.satyricon.no
https://www.facebook.com/SatyriconOfficial
https://www.napalmrecords.com
Zdroj: Blabbermouth , Foto: Wikipedia
Ador Dorath – chystaný album
3.1.2020
Českí gotici Ador Dorath začali nahrávať nový album, nasledovníka The Very Essence of Fire z roku 2014.
O jeho obsahu sa pre web ostravan.cz vyjadrili: ,,Určitě se bude jednat o návrat ke kořenům, ale k těm syrovým, tak to všichni chceme. A vzhledem k tomu, že to bude i bez zmíněného ženského vokálu, chceme se vrátit ke kořenům všech zmíněných oblíbených žánrů, které naší hudbou vždy prostupovaly. Doom, black, death… Jako vodítko by mohl posloužit klip a singl s názvem Outspoken, který jsme vydali před dvěma lety, a který je předzvěstí toho, jak bude album znít. Máme nový motor – bubeníka, který nás neskutečně žene kupředu a zvládá velmi rychlé motivy. Bude to zkrátka rozmanité a obsahující vše, co jsme chtěli."
Linky:
http://www.adordorath.com/
https://www.facebook.com/bandadordorath/
https://bandzone.cz/adordorath
Zdroj: Ostravan.cz, Foto: www.metal-archives.com
Páčil sa ti tento článok?