Muziku v súčasnosti môžeme počúvať viacerými spôsobmi. Niekto stále dáva prednosť fyzickým formátom, niekto elektronicky. Albumy kapiel sa objavujú aj na youtube. Často sa však stáva, že sú tam umiestnené bez súhlasu autora. Nemusí to však byť pravidlom. Niektoré kapely samé umiesťujú svoju tvorbu na ich youtube kanály a robia to aj niektoré vydavateľstva. Tu sú niektoré prípady:
Kapely:
Catastrofy: Thrasheri Catastrofy sú v súčasnosti jednou z najpopulárnejších metalových kapiel na Slovensku.
Pochádzajú z Bratislavy a na konte majú dva full albumy, dve EP-čka, jeden live album a niekoľko singlov a demáčov. Na ich kanály nájdete okrem množstva videoklipov aj oba ich full albumy Zbojnícky tanec (2015, Support Undeground), Besonta (2018, Support Undeground), EP Tento štát sa musí zničiť (2013).
https://www.youtube.com/user/catastrofymetal
Gloom: Milovníci melancholicky ladenej muziky určite poznajú aj prešovských Gloom. Tí s prestávkami pôsobia od roku 2001 a zatiaľ stihli vydať dva albumy – Nostalgia (2006, Mystic Empire), Catharsis (2017, Metal Age Productions). V súčasnosti pripravujú tretí. Obe je možné vypočuť si na ich youtube kanály.
https://www.youtube.com/channel/UCsRVWmBMkfC3CpzZaYMGSAQ/
April Weeps: April Weeps sú zaujímavou partou z Dunajskej Stredy. Začali hrať v roku 2010. Ich muzika je taký temný melodický metal. Momentálne sa však obzerajú po novom gitaristovi. Ich konto zdobia albumy Outer Calm, Pain Within (2013) a Comma (2018).
Dávajú veľký dôraz aj na hranie v zahraničí a min rok. vystúpili ako víťazi Wacken Metal Battle Slovakia na Wackene.  Spomínaný album Comma umiestnili na svoj kanál.
https://www.youtube.com/channel/UCaCHLMrgCu7dQsT0C2i2NGw
Castaway: Ak sledujete náš web viete, že koncom roka bratislavskí progresívni power metalisti Castway konečne vydali tretí album – Before We Drown. Na tamojšej scéne fungujú od 2004. Keďže členovia pôsobili aj v iných bandách, tak táto formácia mala dlho charakter akéhosi občasného projektu.
Snáď po vydaní Before We Drown začnú byť viac aktívni. Ak si chcete vypočuť ich dve predošlé diela – debut Over the Drowning Water (2006) a jeho nasledovníka Choices & Patterns (2013) stačí isť na ich oficiálny youtube kanál.
https://www.youtube.com/channel/UC79gfmlhE85a50kdxfTGA6A
Slight Lie: Prešov je známy aj tým, že sa v ňom narodilo veľa kvalitných kapiel. Jednou z nich sú aj Slight Lie. Začali hrať v 2012-tom a svoju muziku nazývajú ,,arogant metal". Debut Last Poem (2013) ešte v starej zostave vydali približne rok po vzniku.
V 2017-tom uzrelo svetlo sveta ich rovnomenné 5 skladbové EP, debut s novým spevákom Petrom Hajduom. V ich radoch sa vystriedalo veľa ľudí. Aj oni koncom roka 2019 vydali novinku – Countdown. Aj Last Poem, aj Countdown si môžeš vypočuť na kanály Lukáša ,,Zeusa" Tróna, ktorý na  Countdown spravil obal.
https://www.youtube.com/channel/UC581fDGpt99X3EXGrr9Mdng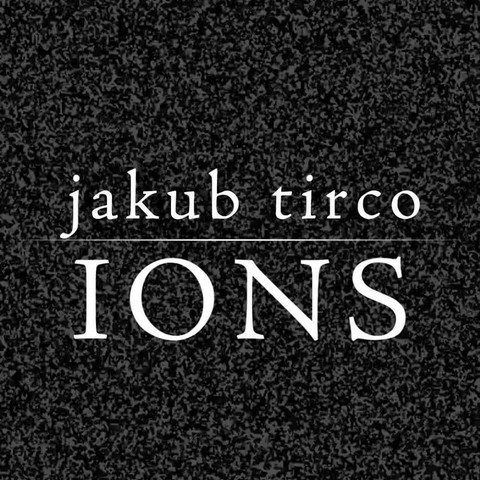 IONS: Za IONS stojí známy gitarista Jakub Tirco (áno, ten z Heľeniných Očí). No IONS oproti H.O. produkujú úplne odlišnú muziku – progresívny metal, určený hlavne pre uši náročných poslucháčov. Počiatky toho zoskupenia treba hľadať v roku 2016, keď Jakub vydal sólové EP Introspection. A rovnomenný album Ions prišiel na svet začiatkom min. roku a Jakub ho celý umiestnil na youtube.
https://www.youtube.com/channel/UCwE38nItZklu55CfzAaP7lw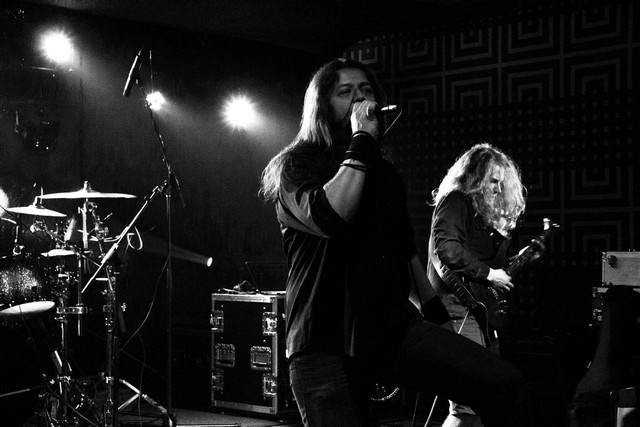 One Second Hotel: One Second Hotel hrali taký progresívno-alternatívny metal. Je to jedna z prvých kapiel, kde účinkoval spomínaný Jakub Tirco.
Za mikrofónom ste mohli nájsť ďalšieho známeho človeka – Maya Petranina (ex Signum Regis, Castaway a Symphonity). Kapela je už neaktívna, no na ich youtube kanáli nájdete aj ich debut, rovnomenné EP z 2013.
https://www.youtube.com/user/OneSecondHotel
Morna: Dôkazom nesmiernej kvality našej scény je určite aj Morna. Členovia sú z novej Dubnice a Trenčína. Svojím progresívnym melodickým death metalom nás obohacujú od roku 2010.  Zatiaľ vydali tri albumy, tretí Sentient Cultist tento rok. Ocenením ich snahy je účasť na Wackene v roku 2017. Ak chcete počuť ako znejú ich prvotiny A Tale of Woe (2013),  Nuisance (2015), tak návšteva oficiálneho kanálu tejto kapely je správna voľba.
https://www.youtube.com/user/mornaband
V ďalšom pokračovaní článku sa budete môcť dočítať o niektorých ďalších kapelách a vydavateľstvách, ktoré na youtube bezplatne umiestnili vydané albumy.