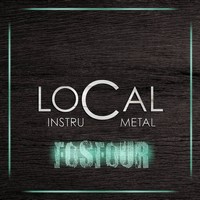 Stále prebiehajúcu koronakrízu môžete tráviť rôznymi spôsobmi. Môžete pozerať seriály, hrať hry… No keď ste muzikant, môžete rozbehnúť nový hudobný projekt. Tak ako istý Miro z Bernolákova, ktorý dal dokopy zopár skladieb a svoj projekt nazval jednoducho LOCAL Instru Metal. Podľa vlastných slov sa chce zatiaľ venovať iba štúdiovej práci.
4. mája dané skladby vydal na 4 skladbovom EP s názvom FOSFOUR .. Už z názvu projektu môžete poznať že, skladby sú čisto inštrumentálne. Sám Miro nahral všetky nástroje – bicie sú však ,,umelé" (robené cez GarageBand). Vždy som mala rada veci, ktoré sa vymykajú štandardom, ktoré sú trocha iné, osviežujúce, zaujímavé.
Prvá, Amarapura, obsahuje okrem iného parádnu drásavú gitaru, Galanda, ktorá sa, mimochodom, mne páči najviac, to pekne rozbieha, Locrian už vážne reže. Nakoniec príde FosFour, prerábka piesne Johannesa Brahmsa.
Určite by sa EP FOSFOUR dalo čo to  vytknúť, ale nebudem to robiť. Miesto toho napíšem, že dostať sa k veciam, ktoré majú slušný nápad a nie sú komerčné, je v dnešnej dobe celkom problém a preto oceňujem každú takúto snahu.
Lineup:
Tracklist:
Amarapura
Galanda
Locrian
FosFour (by Johannes Brahms)
Rok vydania: 2020
Vydavateľstvo: Samovydanie
Full album:
Linky:
https://localinstrumetal.bandcamp.com/releases
Hodnotenie: 4/6