Rob Zombie ohlásil nový album, prvý singel
30.10.2020
Dnešný deň Rob Zombie ohlásil vydanie siedmeho albumu. Volať sa bude The Lunar Injection Kool Aid Eclipse Conspiracy a vyjde 12. marca. Bude to prvý nový album po piatich rokoch.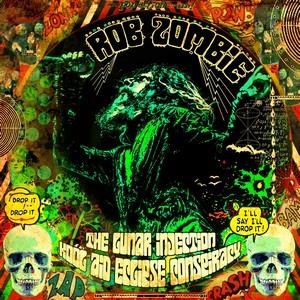 Tracklist:
Expanding the Head of Zed
The Triumph of King Freak (A Crypt of Preservation and Superstition)
The Ballad of Sleazy Rider
Hovering Over the Dull Earth
Shadow of the Cemetery Man
A Brief Static Hum and Then the Radio Blared
18th Century Cannibals, Excitable Morlocks and a One-Way Ticket On the Ghost Train
The Eternal Struggles of the Howling Man
The Much Talked of Metamorphosis
The Satanic Rites of Blacula
Shower of Stones
Shake Your Ass-Smoke Your Grass
Boom-Boom-Boom
What You Gonna Do with That Gun Mama
Get Loose
The Serenity of Witches
Crow Killer Blues
Za prvý singel bola vybraná skladba The Triumph of King Freak (A Crypt of Preservation and Superstition):
Linky:
https://robzombie.com
https://instagram.com/robzombieofficial
https://twitter.com/RobZombie
https://facebook.com/RobZombie
https://youtube.com/user/robzombie
Zdroj: NUCLEAR BLAST Leoni Dowidat
Cvlt ov the Svn – zmluva s Napalm Records
28.10.2020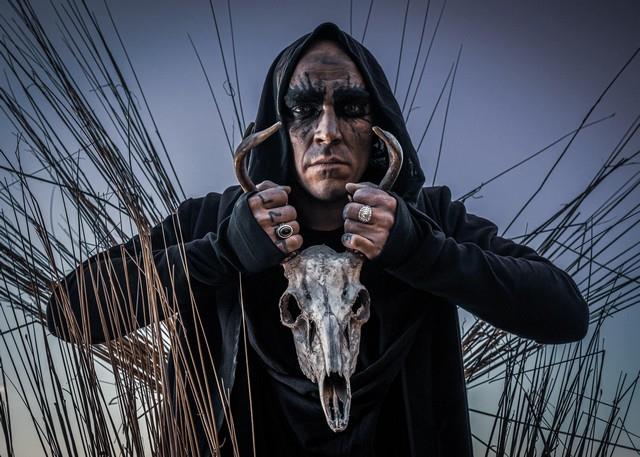 Fínski ,,okultisti" Cvlt ov the Svn podpísali zmluvu s gigantom Napalm Records.
,,Pre mňa je inšpiráciou temnota tak, ako som ju schopný pochopiť. Keď píšem piesne, chcem posúvať hranice… Chcem priniesť myšlienky, po ktorých vás napadne ,,Do boha čo to je? !" Je mi cťou byť súčasťou gigantickej rodiny Napalm Records" – to povedal jeden z tajomných členov tejto kapely.
Informácie o pripravovanom albume sa dozviete čoskoro.
Linky:
https://www.facebook.com/cvltovthesvn/
https://www.instagram.com/cvltovthesvn/
Zdroj: Napalm Records, Foto: Jukka Hautajärvi
Æther Realm – nový singel
28.10.2020
Americkí melodickí folk/death metalisti Æther Realm začiatkom tohto roka vydali album Redneck Vikings from Hell. Tento deň sa rozhodli zverejniť úplne nový videoklip k skladbe Tarot, ktorá sa objavila na rovnomennom albume z roku 2017.
Linky:
https://aether-realm.bandcamp.com/
https://www.facebook.com/AetherRealm
https://www.youtube.com/user/AetherRealm
Zdroj: Napalm Records
Kapela The Butchers sa nezastavuje, chalani vydávajú ďalšie EP a nový videoklip
29.10.2020
Ubehlo len pár mesiacov od vydania EP s názvom Wounds a chalani z The Butchers už prichádzajú s novým materiálom. Nové EP nesie názov Hope a kapela sa v nej vracia k hard a heavy rockovým koreňom. Nový materiál, ktoré vychádza vo forme dvoj CD a bude obsahovať oba EP vydané v roku 2020.
"Zakúpením EP Wounds automaticky získate aj EP Hope, keďže oba CD sa nachádzajú v jednom obale. Rozhodli sme sa pre takúto formu vydania, keďže tie dve albumy sa perfektne dopĺňajú. EP Hope oproti predošlému albumu je troška jemnejší. Obsahuje až tri pomalšie skladby, z ktorých jedna je akustická a tri hard rockové skladby s drsnejšími gitarovými riffmi. CD sa oplatí kúpiť z viacerých dôvodov. Jedna je tá, že v súčasnosti  toto je najlepšia forma ako môžu ľudia podporiť činnosť kapely, keďže koncerty teraz vôbec nemáme. Druhá dôvod je ten, že EP Hope bude zverejnené na online streamovacích službách iba v decembri," dodáva frontman kapely András Hushegyi.
Kapela zároveň zverejnila aj nový videoklip ku skladbe Open your eyes, ktorá je úvodnou pesničkou nového albumu. Videoklip ku skladbe bol natočený v takzvanej Bábkobej sále Mestského kultúrneho strediska v Šamoríne. "Sme veľmi radi, že sme mohli natočiť tento videoklip práve v tejto sále, tu sa  totiž všetko začalo. Spolu s bratom sme tu už hrávali aj pred vznikom The Butchers v rôznych iných hudobných projektoch. Už viac než 12 rokov skúšame v priestoroch MSKS a sme veľmi radi, že Mestské kultúrne stredisko v Šamoríne takýmto spôsobom podporuje živú hudbu v meste," vysvetľuje János Hushegyi výnimočnosť tohto priestoru.
Videoklip vznikol v spolupráci s mladým kameramanom Jakubom Horňákom. Strihaniu videa sa už klasicky ujal András Hushegyi, ktorý dodáva: "Celý proces realizácie videoklipu bol veľmi prirodzený. S Jakubom sa pracovalo veľmi dobre, všetky zábery sme stihli natočiť behom štyroch hodín. Aj my sami sme boli prekvapený z toho ako rýchlo sme to vedeli dokončiť. Keďže sme mali natočené kopu dobrých záberov, tak som vedel urobiť strih videa za necelý jeden týždeň. Určite ešte budeme pokračovať v spolupráci. Máme v pláne ešte behom tohto a budúceho roka vydať ďalšie videoklipy. Nudiť sa určite nebudeme."
Nové CD si môžete zakúpiť cez webstránku (thebutchers.eu) alebo cez facebook stránku (www.facebook.com/thebutchersmusic/) kapely.
Tlačová správa