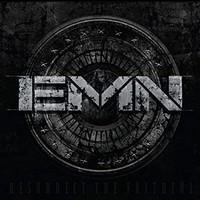 Americká hard rocková kapela Every Mother's Nightmare patrila medzi bomby druhej vlny hair metalu na konci osemdesiatych rokov a začiatkom deväťdesiatych. Kto by si nepamätal ich hit Love Can Make You Blind, ktorý bežal v rotácii na MTV? Dnes sú EMN celkom zabudnutá kapela, ale o to pracovitejšia, keďže v prípade novinky ide o ich jedenásty album.
Skupinu vždy viedol charizmatický frontman Rick Ruhl a okolo neho sa to striedalo pomerne často. Sila jeho hlasu už nie je to čo to bývalo, ale na sile nahrávky to nič nemení. Every Mother's Nightmare nám servírujú moderne znejúci americký hard rock. Ten občas udrie na Aerosmith strunu, alebo Velvet Revolver zvuk. No stále je ľahko spoznateľné o akú kapelu ide. Ku kvalite prvých dvoch legendárnych albumov sa síce nepriblížia, ale na druhej strane to nesmierne baví a je to skutočne výborný adept na kúpu a človeka doslova nakopáva.
Najlepším songom je trocha grungeom smradľavá pecka Breathe, ktorú si vždy pustím niekoľko krát.
Lineup:
Rick Ruhl – spev
John Guttery – gitary
Travis Butler – gitary
Troy Fleming – basa
Allan Bone – bicie
Tracklist:
Getaway
Breathe
Here's To The One's
Sin In My Heart
When It Goes Away
Resurrect The Faithful
Fray
Sorry Today
Unstained
Drown By Luv
Love Can Make You Blind (2020)
Rok vydania: 2020
Vydavateľstvo: Highvolmusic
Youtube ukážka:
Linky:
https://www.facebook.com/EMNBand
http://youtube.com/highvolmusic
https://www.instagram.com/emnband/
Hodnotenie: 4/6