Therion zverejnili druhý singel z chystaného albumu
11.12.2020
Pionieri švédskeho symfonického metalu Therion vydajú 22. januára nový album Leviathan. Za jeho vznikom stoja gitarista Christofer Johnsson a spevák Thomas Vikström.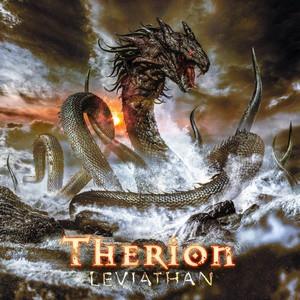 Tracklist:
The Leaf on the Oak of Far
Tuonela
Leviathan
Die Wellen der Zeit
Aži Dahāka
Eye of Algol
Nocturnal Light
Great Marquis of Hell
Psalm of Retribution
El Primer Sol
Ten Courts of Diyu
O jeho kvalitách sa môžte presvedčiť aj z videoklipu k druhému singlu – skladbe Die Wellen der Zei.
,,Opäť sme spolupracovali s Carlosom Torom a čilskou firmou Abyss Production. V priebehu desiatich rokov Carlos pre nás spravil sedem videoklipov, ale pravdepodobne tento je zatiaľ najlepší. Text je o uctievaní starogermánskeho Nerthusa a v klipe môžete vidieť niekoľko interpretácií týchto starých dobrých čias." – povedal leader kapely Christofer Johnsson.
Prvý singel:
Leviathan: https://youtu.be/t1h0pdsC6wQ
Linky:
https://www.facebook.com/therion/
https://www.youtube.com/therionband
https://www.instagram.com/TherionBand/
Zdroj: NUCLEAR BLAST Arne Jamelle
Gitaristi Adrian Smith a Richie Kotzen ohlásili spoločný projekt
10.12.2020
Pozrite si tento príspevok na Instagrame
Legendárni gitaristi Adrian Smith (Iron Maiden) a Richie Kotzen (ex Mr. Big, ex Poison) rozbehli spoločný projekt, ktorý sa bude volať Smith/Kotzen.
Adrian hovorí: ,,Myslím, že sa Richiem navzájom dopĺňame. Je to virtuóz a taktiež ma veľký zmysel pre melódiu. Celé to pôsobí veľmi prirodzene."
Richie dodáva: ,,Našli sme spoločnú reč v klasickom a na bluese založenom rocku – obaja pochádzame z tohto prostredia. Posledný rok sme spolu tvorili a nahrávali. Z výsledku som nadšený."
Začiatkom budúceho roka sľubujú ďalšie informácie. Zatiaľ si môžete vypočuť ich spoločnú skladbu – Talking My Chances.
Zdroj: Blabbermouth
POWER 5  zveřejňují název alba, obal a rozjíždí startovač!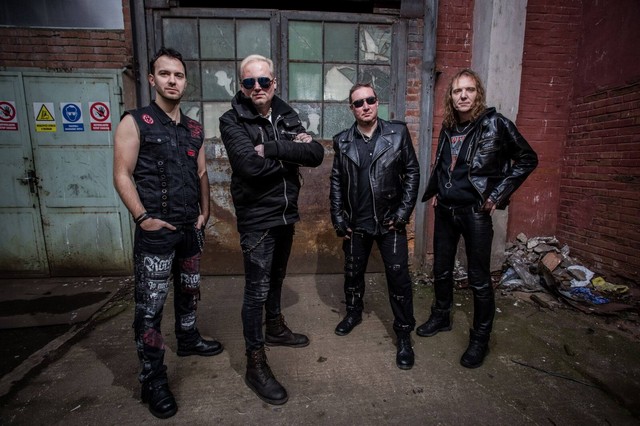 Heavy metalová skupina POWER 5 se nachází ve studiu, kde je v polovině natáčení nového alba, které se bude jmenovat ADRENALIN.
Deska vyjde v únoru 2021 a bude obsahovat devět zcela nových skladeb. Název alba komentuje zpěvák Olin Škrabal  "Hudba je pro nás ADRENALIN! A je to také název titulní skladby. Nechal jsem se inspirovat polohou naší zkušebny, ktera sousedí s bikeparkem, který je plný překážek a zároveň šílenců, kteří na nich dělají s koly neuvěřitelné věci. Taky jsou v tom jedni z nejlepších v republice."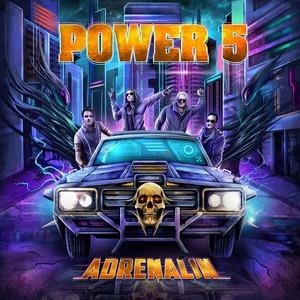 Album vyjde v únoru 2021 jako lisované CD, ale také jako digitální verze. "My si uvědomujeme, že spousta fanoušku už dnes nevlastní CD přehravač, a hudbu poslouchá na mobilních zařízeních, takže jdeme s dobou a nabídneme album i v digitální verzi. Ve světě je to běžný standard, v česku moc ne. Tak uvidíme jaký to bude mít ohlas"
Skupina dnes zveřejnila také obal alba, který je celý kreslený a v metalové komunitě v dnešní době trochu netradiční. "Deska bude mít silný osmdesátkový nádech zejména co se kláves a samplů týká a chtěli jsme, aby také obal evokoval tento osmdesátkový retro nádech. Samotná hudba na ni je barevná a hravá jako jeji obal." dodává Olin.
Od 10.12. je spuštěná crowdfundingovou kampaň na Startovači, kterou kapela používá k financování alba.  "Chceme být k fanouškům féroví a za jejich podporu na Startovači dostanou VŽDY hodnotné ceny. Rozhodně nebudeme nabízet blbosti jako popovídání si z členem kapely ze 500.- Všechny odměny budou hodnotné a za svou podporu fanoušek vždy něco dostane. Kromě alba to bude úplně nový merch (trička, mikiny), k dispozici jsou i vstupy na koncertní křest alba, firemní prezentace atd."
Adresa startovače: https://www.startovac.cz/projekty/power-5-adrenalin/
Netrpěliví fanoušci mohou již dnes slyšet ukázku nové tvorby. V podkresu starovačového videa je totiž ukázka jedné skladby.
Video:
TZ 7/2020
https://www.power5.cz
https://www.facebook.com/power5band
Tisková zpráva (7. 12. 2020)
Autor: Václav Votruba
Průkopníci české metalové alternativy se dočkali podrobné biografie. Kniha o Forgotten Silence právě vyšla!
Začínali na extrémním metalu, který jim byl ale těsný. Postupně se pohybovali v rockových, psychedelických, ambientních, takřka až popových vodách… Hudební hranice? V případě Forgotten Silence neexistují! Kapela nyní nechává nahlédnout do své jedinečné kuchyně, a to skrz komplexní biografii s názvem Diagnóza 19932020: Syndrom zapomenutého ticha. Autory jsou Alexandr "Krusty" Nováček a Lukáš Hořínek. O vydání se postaral pražský MetalGate.
Biografie o 300 stranách mapuje historii Forgotten Silence, kdy se ke slovu dostávají i mnozí bývalí členové, a věnuje se také aktuálnímu dění. Archiváři pak jistě ocení soupis všech odehraných koncertů v letech 1999 až 2019 a nechybí ani kompletní texty všech vydaných skladeb Forgotten Silence. Ve finále si přijdou na své i fajnšmekři, kteří se zajímají o technické vybavení muzikantů. Samozřejmostí je pak bohatý fotografický doprovod.
"Ohledně konceptu mi byl inspirací přístup, který zvolili Rotting Christ a Dayal Patterson v biografii Non Serviam, kdy se autor ujímá role moderátora a nechává hovořit zasvěcené. Nejsem spisovatel, tudíž bych předat příběh, který mi někdo odvyprávěl, neuměl. Tohle ale byla cesta, jež se mi moc líbí," načrtává Lukáš Hořínek pojetí knihy. Dle jeho slov se do textu vešly všechny důležité body z kapelní historie, jedná se o skutečně důkladnou sondu.
Sondu, která je bezesporu zajímavá i pro čtenáře, kteří se dosud s muzikou Forgotten Silence nesetkali. Ostatně jde o autentický pohled na dobu, kdy český metalový underground stál na začátku, zároveň zažíval nesmírně plodné roky. "Kniha nepojednává s klapkami na očích jen a pouze o Forgotten Silence, ale vzpomínky jsou zasazeny do kontextu doby. Devadesátky a přelom milénia byly z hlediska kultury a svobody jedinečným obdobím, které se už nikdy opakovat nebude. Troufám si tedy tvrdit, že Syndrom zapomenutého ticha je určen nejen našim posluchačům, ale všem lidem, kteří v té době hudebně vyrůstali a nasávali neopakovatelnou atmosféru," říká Krusty.
O obálku a grafiku knihy se postaral Radek "Onehalph" Doleží, který s Forgotten Silence spolupracuje dlouhodobě. Autorem předmluvy je šéfredaktor Fobia zine Jan "Johan" Filip.
Syndrom zapomenutého ticha je k dostání na MetalGate e-shop.