Dragony zverejnili druhý, ,,psycho" singel z chystaného albumu
10.12.2020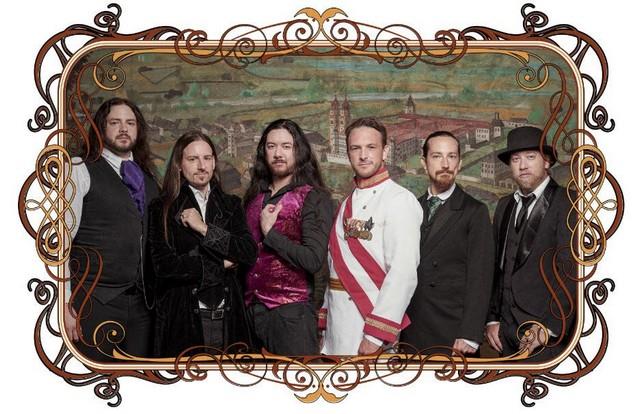 Rakúski symfonici Dragony potešia svojich fanúšikov na druhý rok novým koncepčným albumom Viribus Unitis. Jeho témou bude príbeh cisára Františka Jozefa a jeho ženy Sisi. Zabudnite však na všetko, čo ste doteraz počuli a čítali! Na albume Viribus Unitis. sa história bude uberať úplne iným smerom. Poznámka na okraj: Viribus Unitis (v preklade Spoločnými silami – heslo Františka Jozefa I.) bola aj rakúsko-uhorská loď v prvej svetovej vojne.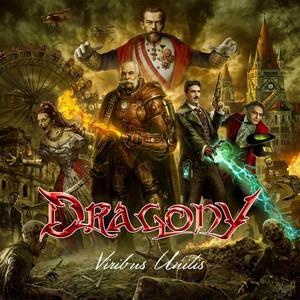 Tracklist:
On the Blue Danube
Gods of War
Love You to Death
Magic
Darkness Within
A.E.I.O.U.
Viribus Unitis
Golden Dawn
Made of Metal (Cyberpunk Joseph)
Battle Royale
Legends Never Die
Haben Sie Wien schon bei Nacht geseh'n
Po vydaní prvého singlu Gods Of War s hosťami Tommy Johansson (Sabaton, Majestica) a Tomasom Svedinom (Symphony of Tragedy) prišli s druhým singlom. Jeho obsahom je bláznivý príbeh – Viedeň sa rozpadá, prvá svetová vojna zúri naďalej. Vďaka úsiliu arcivojvodu Rudolfa, ktorý je na pokraji svojho rozumu cisárovná Sisi vstala z mŕtvych. A to nie sama. Poháňaná starou mágiou, prišili s ňou légie prekliatych.
Prvý singel:
Gods Of War: https://youtu.be/mPWySLd8otU
Linky:
http://www.dragony.net/
https://www.facebook.com/officialdragony
https://www.instagram.com/dragony_metal/
Zdroj: Napalm Records, Foto: Dominik Izaquiel Tomé
Sirenia – prvý singel z chystaného albumu
8.12.2020
Nórski symfonici Sirenia vydajú 12. februára 2021 nový album Riddles, Ruins & Revelations.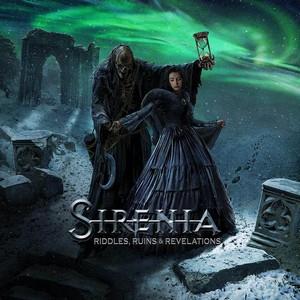 Tracklist:
Addiction No. 1
Towards an Early Grave
Into Infinity
Passing Seasons
We Come to Ruins
Downwards Spiral
Beneath the Midnight Sun
The Timeless Waning
December Snow
This Curse of Mine
Voyage Voyage (Desireless cover)
O jeho kvalitách sa môžete presvedčiť z videoklipu k prvému singlu Addiction No. 1:

Linky:
http://sirenia.no/
https://www.facebook.com/sirenia
https://www.instagram.com/sireniabandofficial/
Zdroj: Napalm Records, Foto: Richelle ter Heege
Einherjer – prvý singel z chystaného albumu
8.12.2020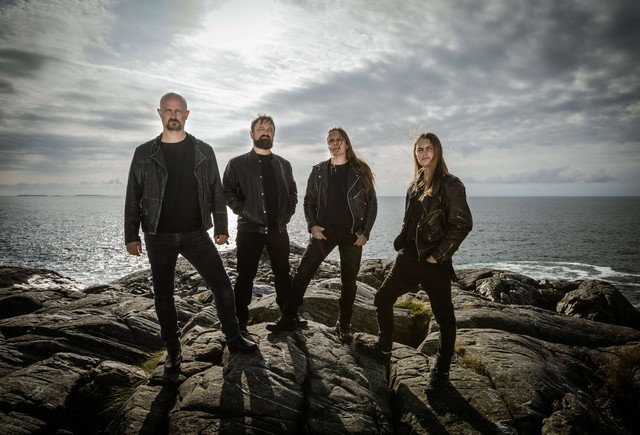 Pionieri Viking metalu, Nóri Einherjer, vydajú 8 štúdiový album North Star 26. februára. Chystajú sa svetu ukázať svoje majstrovstvo v kombinovaní severského blacku, folku s čistokrvným heavy metalom. Názov kapely je moderná nórska verzia staro islandského slova Einherjaru, čo znamená "Tí, ktorí bojujú sami" alebo "Tí, ktorí patria do armády".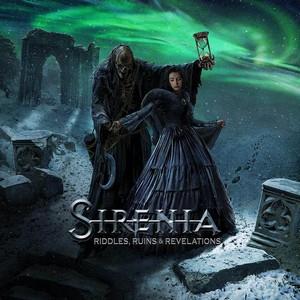 Tracklist:
The Blood And The Iron
Stars
West Coast Groove
Ascension
Higher Fire
Echoes In Blood
Listen To The Graves
Chasing The Serpent
Dnešný deň zverejnili videoklip k prvému singlu – Stars:

Linky:
http://einherjer.com/
https://www.facebook.com/einherjerofficial/
https://instagram.com/einherjerofficial
https://einherjer.bandcamp.com/
Zdroj: Napalm Records, Foto: Jørgen Freim,
Daggerose – nový ,,lockdown" klip
13.12.2020
Slovenská power/thrash metalová skupina Daggerose pripravila počas tohoto núteného voľna, ktoré všetci zažívame, malé lockdownové video ku skladbe You Betrayed. Skladba je z ich ešte stále aktuálneho albumu Tombkeeper. Materiál, ktorý kapela sama natočila spracoval Libor Smolárik.
Tlačová sprava