POWERWOLF Announces New Studio Album Call Of The Wild Out July 9, 2021 via Napalm Records
31. March 2021
With the undeniable impact of their internationally successful releases, POWERWOLF have truly proven that heavy metal is alive and well, and that they occupy the throne of the genre unchallenged!
In 2021, the high priests of heavy metal will continue their inimitable success story: Following last year's Best Of album (Best Of The Blessed – GER #2), the Gold and Platinum band now announce their upcoming studio album, Call Of The Wild, which will be released on July 9, 2021 via Napalm Records.
More details on the new album will follow soon.
ABOUT POWERWOLF:
The story of POWERWOLF, beginning in 2004, reads like a true fairytale, but is the result of the most hard-working and entertaining live band on the heavy metal planet. POWERWOLF has not only received plenty of Gold and Platinum awards to date, but numerous releases have entered the official German album charts at the top position #1.
With Blessed & Possessed (2015), POWERWOLF achieved Gold status (in the Czech Republic) for the first time, while its predecessor, Preachers Of The Night (2013), hit the official German album charts at #1, and the incredible DVD, The Metal Mass (2016), came in at #1 of the German DVD-Charts.
POWERWOLF's holy mass in the name of heavy metal is unstoppable – their latest magnum opus, The Sacrament of Sin (2018), again entered the album charts at #1.
The accompanying, almost completely sold out Wolfsnächte headline tour, in which POWERWOLF headlined large venues with their phenomenal stage performances, became a single major triumph – as well as the numerous summer festival shows in which crowds were thrilled and completely captivated by the 'wolf and their unique, (un)holy metal mass.
With the new studio album, Call Of The Wild, and the Wolfsnächte 2021 tour charging through the largest halls in Europe, 2021 will again be a year completely under the sign of the wolf pack!
POWERWOLF are:
Attila Dorn – vocals
Falk Maria Schlegel – organ
Charles Greywolf – guitar
Matthew Greywolf – guitar
Roel van Helden – drums
Links:
https://www.powerwolf.net/
https://www.facebook.com/powerwolfmetal/
https://www.napalmrecords.com/
Source of Information: Napalm Records Press Foto: VDPICTURES
Hedonihil released second single from upcoming album – "Self-Harm Meditation is a hedonihilistic soundtrack for quarantine yoga and mindfulness sessions"
31. March 2021
Hedonihil has released another single from their upcoming album "II – Symptomatic" to be released in May 14th 2021
Listen to "Self-Harm Meditation":
Spotify: http://spoti.fi/3ftX6So
Bandcamp: https://hedonihilfin.bandcamp.com/
Youtube: https://youtu.be/huPoowC_kwk
Apple: https://apple.co/3ry40IZ
Amazon: https://amzn.to/3m4dmLo
Deezer: https://www.deezer.com/us/album/215430022
Tidal: https://listen.tidal.com/album/177418370
Self-Harm Meditation is a hedonihilistic soundtrack for quarantine yoga and mindfulness sessions. "Mental pain and trauma may manifest themselves physically with ease and that can be a cleansing experience", comments the infamous vocalist Decay.
Hedonihil is a nihilistic death metal project lead by Juuso Raatikainen (Swallow the Sun, Endless Forms Most Gruesome). In 2019 debut album, titled "I", introduced the band's blackened death metal sound in vein of Marduk, Craft and Morbid Angel. In spring 2021 the follow up album, "II – Symptomatic" will continue Hedonihil's misanthropic saga and introduces the new vocalist Decay.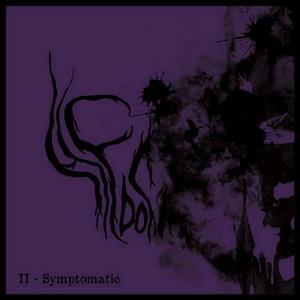 Tracklist:
Blood Mural
Shattered Mindscapes
Self-harm Meditation
Stepping Closer to Death
The Grey Walls
Redeemer
Headshot (Misanthropy Pt III)
Last Words
The first single Shattered Mindscapes:
https://youtu.be/k_Bejqhn-GI
Links:
https://www.facebook.com/hedonihil
https://www.facebook.com/swallowthesun
http://swallowthesun.net/
Source of Information: Inverse Music Group, Foto: Juho Hartikka
SATYRICON to Release Remixed & Remastered Editions of "Dark Medieval Times" & "The Shadowthrone"
29. March 2021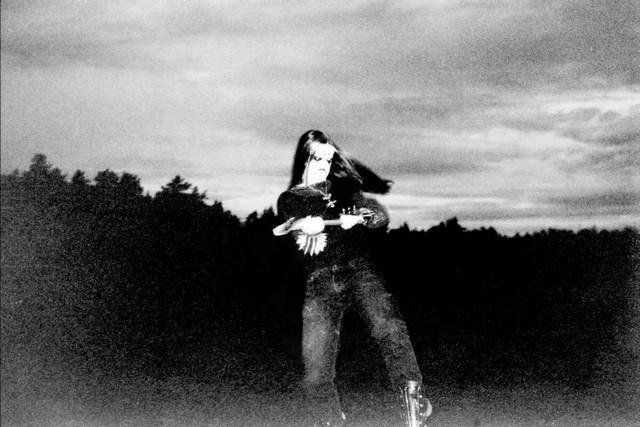 "These reissues are everything coming together. Finally!" (Satyr)
SATYRICON's first album, Dark Medieval Times, was released in the autumn of 1993 followed by its successor, The Shadowthrone, only eight months later. These pioneering pieces of art marked a start of a Black Metal evolution and have influenced the genre ever since. Both records will now be released as remixed and remastered reissues with altered cover artworks, on May 28, 2021 via Napalm Records.
When it comes to pivotal moments in the evolution of heavy music, the Norwegian black metal scene of the late '80s and early '90s takes some beating for sheer audacity and contrarian verve.
Most importantly, many of the records released during those tumultuous formative years have become established and undisputed classics in metal's illustrious canon, and SATYRICON's extraordinary early works must surely rank among the most revered of all.
Remixed and remastered Dark Medieval Times and The Shadowthrone will be available as a special limited deluxe box, as well as in 2 LP gatefold, CD digipack and digital album formats.
Dark Medieval Times was both instantly recognizable as the product of the thriving Norwegian scene and as something wholly distinctive within that superficially restrictive musical framework.
Even more remarkable was the fact that the entire record had been written and performed (with the exception of drums) by a then 17-year-old Sigurd 'Satyr' Wongraven: clearly a prodigious talent with an abundance of epic and perverse ideas rattling around in his head.
Dark Medieval Times Tracklist:
Walk the Path of Sorrow
Dark Medieval Times
Skyggedans
Min Hyllest Til Vinterland
Into the Mighty Forest
The Dark Castle in the Deep Forest
Taakeslottet
The Shadowthrone, SATYRICON's second album, showcased a huge evolutionary leap for its creators. Where the Norwegians' debut had heralded the arrival of a furious new creative force, the second full-length was an act of consolidation and refinement, as Satyr truly blossomed as a composer of artful extremity.
Even in sonic terms, it stood apart from both tradition and trend, deftly encompassing both primitive, earthbound grit and a suffocating sense of otherworldly vastness.
The Shadowthrone Tracklist:
Hvite Krists Død
In the Mist by the Hills
Woods to Eternity
Vikingland
Dominions of Satyricon
The King of the Shadowthrone
I En Svart Kiste
Links:
http://www.satyricon.no/
https://www.facebook.com/SatyriconOfficial/
https://www.instagram.com/satyriconofficial/
https://www.youtube.com/channel/UCRpIGIdtRHHCmxkK4k7ylaw/
Source of Information: Napalm Records Press
Meshuggah Enter "Sweetspot Studios" For New Record + Announce Return Of Fredrik Thordendal
25. March 2021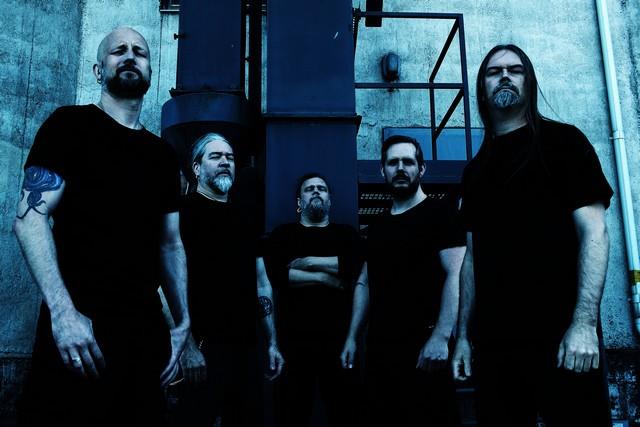 Swedish extreme tech-metal pioneers MESHUGGAH have entered "Sweetspot Studios" in Sweden to record their ninth studio album and follow-up to their highly acclaimed and Grammy Nominated album, "The Violent Sleep Of Reason".
The band comments:
"Things are happening. As some of you figured out we have entered Sweetspot Studios and have begun recording a new album. ::Spoiler:: There will be distortion and kicks. Also, we have other news. We are releasing Per Nilsson back into the wild to roam free in any way he sees fit. It has been a true privilege and honor to share the stage with Per and even more importantly we have made a great friend through our travels. Per. We thank you. You are a formidable human being!!"
Check out all of Per's goodness at:
www.facebook.com/scarguitar | www.facebook.com/scarsymmetry
"So why are we releasing Per back into a more stable habitat you ask? The answer is simple. Fredrik will be back for lead work on the album as well as touring going forward. In other words. The band is back together. In full effect."
Stay tuned for more information on the new album!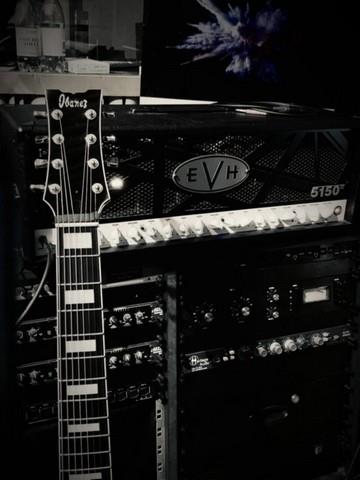 Links:
https://www.meshuggah.net/
https://www.facebook.com/meshuggah/
https://www.instagram.com/meshuggah/
Source of Information: Markus Wosgien – NB TT