LIGHT THE TORCH SHARE VISUALIZER FOR NEW SONG "MORE THAN DREAMING"
7. May 2021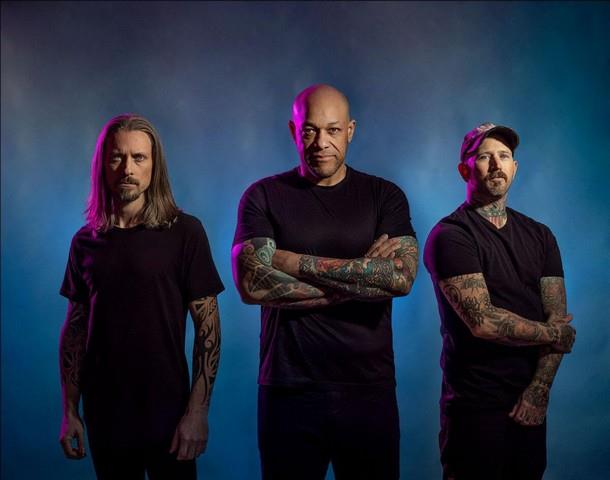 Howard Jones [vocals], Francesco Artusato [guitar], and Ryan Wombacher [bass] — will release their new album and second full length You Will Be the Death of Me on June 25 via Nuclear Blast.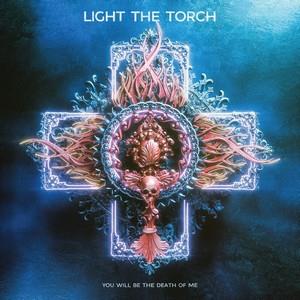 Tracklist:
More Than Dreaming
Let Me Fall Apart
End of the World
Wilting In the Light
Death of Me
Living With a Ghost
Become the Martyr
Something Deep Inside
I Hate Myself
Denying the Sin
Come Back to the Quicksand
Sign Your Name
The band has shared the visualizer for the new song "More Than Dreaming."
"I love starting the album with 'More Than Dreaming,'" says Jones. "It's got great energy and bounce to it — exactly what you want as an opener. We are looking forward to playing this live. The wait is almost over!"
The visualizer is a 3-dimensional version of the album artwork. Both the visualizer and album cover were created by Francesco Artusato.
"The idea for this artwork started developing in my head right after we were done with the first session of pre-production," Artusato explains. "I started seeing certain colors and this style in my head. To me, the music on this record in fact sounds like 'those colors.' The concept is pretty simple: You can see a torch in the middle and three flames coming out of it. The three flames represent the three of us. The addition of neons and fog was inspired by John Carpenter's '80's movies."
He continues, "Having all the artwork created in 3-D, I was able to place it in a CG environment, start animating some of the elements, and create some sort of story. I think in this case it works well with the 'dream-like' vibe of these visuals. Artwork and visual creativity have been a big part of my growth as an artist for the past few years and I love to be able to combine music and visuals in one project. It made this album even more special to me."

Upheld by head-spinning seven-string virtuosity yet anchored to skyscraping melodies, LIGHT THE TORCH crafted 12 metallic anthems, including an unexpected and awesome cover of the '80s hit "Sign Your Name" by R&B singer Terence Trent D'Arby. The group shot out of the gate as a contender on their full-length debut, Revival. It bowed at #4 on the Billboard US Independent Albums Chart and at #10 on the Hard Rock Albums Chart in addition to receiving acclaim from Revolver, Outburn, and many more. "Calm Before the Storm" racked up a staggering 15.4 million Spotify streams, while "The Safety of Disbelief" remains one of SiriusXM Octane's all-time most requested songs. They also crisscrossed North America and Europe on tour with the likes of Trivium, Avatar, In Flames, Ice Nine Kills, Killswitch Engage, and August Burns Red to name a few.
You Will Be the Death of Me finds LIGHT THE TORCH firing on all cylinders and ready to take things to the next level.
The first single:
Wilting In The Light: https://youtu.be/p61YGaugy_Y/
Links:
https://www.facebook.com/LightTheTorchOfficial/
Source of Information: NUCLEAR BLAST Leoni Dowidat
MYLES KENNEDY Releases Lyric Visualizer for Pensive Ballad "Love Rain Down" from Upcoming Sophomore Album The Ides Of March
7. May 2021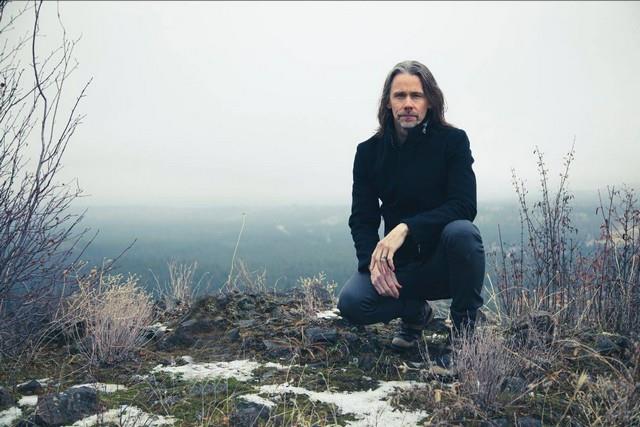 With the release of his sophomore solo album just days away, MYLES KENNEDY showcases the musical diversity of The Ides Of March (out May 14, 2021 via Napalm Records) with the unveiling of the pensive ballad "Love Rain Down". The song showcases the softer side of the upcoming album.
The genesis of the track has been around for years and is reminiscent of what fans and critics were drawn to on his debut solo album Year Of The Tiger. The acoustic introduction builds until the band – drummer Zia Uddin and bassist/manager Tim Tournier – joins in on the second verse and rides out the rest of the track. Lyrically, Myles delivers a plea born out of the longing for answers and solace from all of the dark possibilities of the day as he sings "Let your love rain down. Let it wash away the sorrows I've found."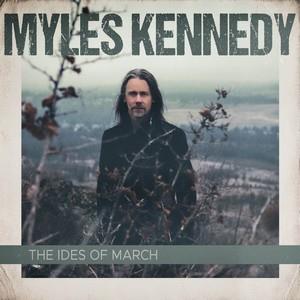 Tracklist:
Get Along
A Thousand Words
In Stride
The Ides of March
Wake Me When It's Over
Love Rain Down
Tell It Like It Is
Moonshot
Wanderlust Begins
Sifting Through The Fire
Worried Mind
While Year Of The Tiger was more of an acoustic exploration through Myles' mind, The Ides Of March finds him strapping on his electric guitar and pushing himself as a guitarist/songwriter. The Ides Of March was produced by longtime collaborator Michael "Elvis" Baskette.
Prior to his latest song, Myles released album-opener "Get Along," the title track and longest song on the album "The Ides Of March" and the hit-single "In Stride". "Get Along" is moving up the radio airplay charts worldwide, while debut single "In Stride" had a #4 placement in German rock- and is currently in the Top 25 in US Active Rock charts, beyond others.
Previous single:
Get Along: https://youtu.be/XiuApDdvyko
The Ides Of March: https://youtu.be/hAD_82BD7k4
In Stride: https://youtu.be/ZVgjcbo8D1k
Links:
https://www.MylesKennedy.com
https://www.facebook.com/OfficialMylesKennedy
https://www.twitter.com/MylesKennedy
https://www.instagram.com/OfficialMyleskennedy
https://www.youtube.com/myleskennedyofficial
Source of Information: Napalm Records
ANDREW W.K. Announces Upcoming Fifth Full-Length Rock Album, God Is Partying, out September 10, 2021. Watch new video
6. May 2021
Hark, disciples of partying – the long wait is finally over! Napalm Records and ANDREW W.K. are thrilled to announce the impending release of the iconic Party God's fifth full-length studio rock album, God Is Partying. The long-awaited nine track opus of maximalist rock grandeur is set for release on September 10, 2021.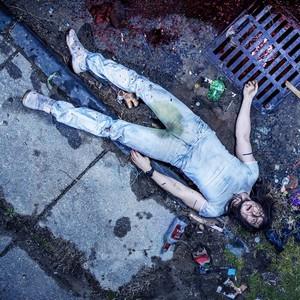 Tracklist:
Everybody Sins
Babalon
No One To Know
Stay True To Your Heart
Goddess Partying
I'm In Heaven
Remember Your Oath
My Tower
And Then We Blew Apart
Hovering in the fluorescent spotlight of his legendary party power, God Is Partying sees ANDREW W.K. ransack the corners of the human psyche, reaching a triumphant apex in his catalog, 20 years after the release of his chart-topping 2001 full-length debut, I Get Wet. Emotive yet steadfast, ominous yet invigorating, God Is Partying embraces both the break-ups and break-downs of life, and ANDREW W.K. once again provides his audience with the perfect soundtrack to celebrate life in all its perplexing and euphoric intensity.
Today, audiences can experience another early serving from the album, in the form of ANDREW W.K.'s latest single, the structurally unconventional and atmospherically unnerving, "I'm In Heaven", alongside an equally idiosyncratic new music video. As the follow up to the colossal sonic success of the recently released "Babalon", "I'm In Heaven" offers a refreshingly dissonant and weighty dose of what's to come on God Is Partying.
Phem C. Palmer, the director of "I'm In Heaven", discusses how they constructed the video's visual language:
"A secret is no longer a secret if it isn't being kept, and this is how we approached the spirit of meaning as it applies to the non-diegetic sound images in the 'I'm In Heaven' video."
Showcasing his indisputable musicality, God Is Partying features ANDREW W.K. performing all the album's instruments, in addition to co-producing the album with his long-time recording partner, Grammy Award-winning engineer, Ted Young.
Channeling the manic euphoria that has compelled ANDREW W.K.'s auditory insignia for decades, God Is Partying is soaked with a flood of epic energy – often traversing seemingly impenetrable lyrical themes while remaining refreshingly relatable, inspiring, and vital for survival. From sinister metallic bastions like the buzzing single "Babalon", to the timeless story telling of "Remember Your Oath", the album will have fans embracing their own party power and reveling in the depths of musical euphoria. God Is Partying opens triumphantly with ANDREW W.K.'s hyper-melodic keyboard stylings introducing the menacing and magical music of "Everybody Sins", perfectly setting the scene for the dramatic immensity to follow.
Tracks like the poetic, "No One To Know", and the soaring tension of "Stay True To Your Heart", transport the listener to the precipice of a paradoxically infinite sonic horizon – rising into synthesizer-infused epics of mega-jumbo rock music, each track showcasing another example of ANDREW W.K.'s expanding abilities as a vocalist and songwriter. Only halfway through the album is the listener driven directly into fiery depths with the massive track, "I'm In Heaven", before ascending back up and into the sonic stratosphere with the tracks "My Tower" and the album's gargantuan closer, "And Then We Blew Apart". God Is Partying is a true ode to the quiddity of ANDREW W.K..
Previous single:
Babalon: https://youtu.be/oI8y36733ag
Links:
https://www.andrewwk.com/
https://www.facebook.com/andrewwk/
https://www.instagram.com/andrewwk/
Source of Information: Napalm Records, Foto: Michael R.C
MOONSPELL Announces Reissues of Monumental Albums Extinct and 1755!
4. May 2021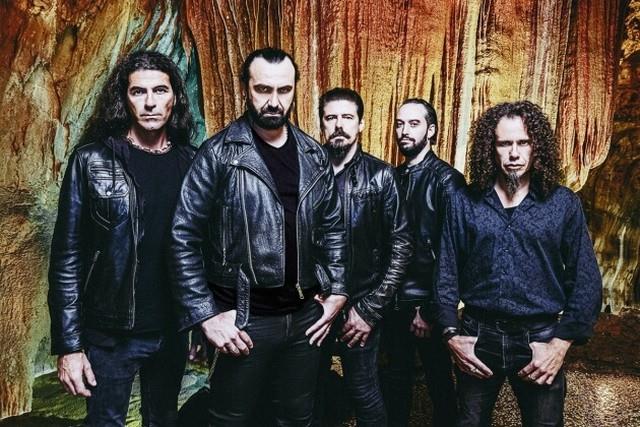 Due to high demand, Portuguese dark metal masters MOONSPELL (who just released their brand new and critically acclaimed album Hermitage, out now on Napalm Records), have announced the official reissuing of their monumental record Extinct (2015), and its successor, 1755 (2017). Both masterpieces will be re-released on vinyl on July 2, 2021 via Napalm Records, but order yours soon – each will be limited to just 100 copies available worldwide!
Tracklist Extinct:
Breathe (Until We Are No More)
Extinct
Medusalem
Domina
The Last of Us
Malignia
Funeral Bloom
A Dying Breed
The Future Is Dark
La Baphomette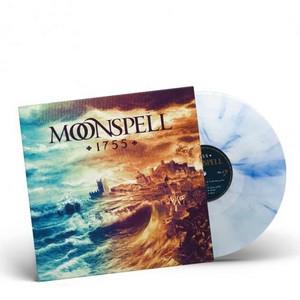 Tracklist:
Em Nome do Medo
1755
In Tremor Dei
Desastre
Abanão
Evento
1 de Novembro
Ruínas
Todos os Santos
Lanterna dos Afogados (Os Paralamas do Sucesso cover)
Desastre (Spanish version)
With Extinct, the band's 11th studio album, MOONSPELL set the world aflame! The worldwide chart topping album – which landed at #1 in Portugal for several weeks – represents the band at their most experimental and impassioned, and is one of their most successful records to date. Its enthralling mix of darkness and beauty, modern riffing, Fernando Ribeiro`s somber vocals and blackened melodies showcase MOONSPELL's grandeur in perfection – always one step ahead of the rest, always resisting all genre boundaries!
Two years later in 2017, MOONSPELL outclassed all standards with the colossal 1755. From the first weighty second, the conceptual dramaturgy of this record feels like a detonation of the mind. Playful and spirited, 1755 is an incomparable masterpiece. Telling the story of the year of horror, when a giant earthquake wrecked their home of Lisbon, naturally this album is performed completely in Portuguese.
1755 is an orchestral adventure including strings, bongos, epic choirs and vibrant grooves, and the grand guitars are just a tiny part of this amazing piece of work. The album also features Paulo Bragança, supplying his haunting voice to a Fado fallen angel who plays an important role in Portuguese culture. 1755 is an adventure of Portuguese medieval landscapes full of stunning highlights guarded by stirring hymns; emotional, technical and completely breathtaking!
"What I am most proud of in regards to all Moonspell records, is that nobody forgets about them," says frontman Fernando Ribeiro. "Extinct and 1755 might have been sold out/out of print on LP for a few years, but they're back on the market by popular demand, amazingly edited, and ready to be rediscovered and added to any proudly die-hard Moonspell fan collection. More to come, stay tuned under the spell!"
 Long gone from print, both reissues will be out on July 2, 2021 and available through Napalm Records in the following formats, and limited to 100 copies worldwide:
1755 – White/Ocean Blue Marbled 1 LP-Gatefold
Extinct – White/Black Marbled 2-LP Gatefold
Teasers:

Links:
https://www.moonspell.rastilho.com/
https://www.facebook.com/moonspellband/
https://www.youtube.com/user/MoonspellYT
Source of Information: ALL NOIR – Mona Miluski, Foto: Rui Vasco