Paradise Lost bring back their livestream "At The Mill" as gripping live release
14. May 2021
Remember, remember, the Fifth Of November? Last autumn, British metal legends PARADISE LOST exorcised the demons and ghosts of a dreary dry spell without concerts and thrilled the world with their stunning livestream "At The Mill". Today, the band is proud to announce the captured testimony of this special night to be relaeased as live album on July 16th!
Captured at The Mill Nightclub near the band's hometown in Yorkshire, England, the recording of the BluRay was directed by Ash Pears, who previously worked with the band on their music videos for 'Medusa' and 'Obsidian'. Mixed by Les Smith and mastered by Jaime Gomez Arellano, the audio version of the show will be available in various formats including CD, Blu-Ray and different vinyl colours.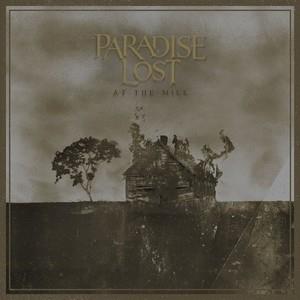 To bring back first bittersweet memories from better days when concerts were still a thing, the band releases a haunting yet beautiful live version from "Darker Thoughts" that you can watch here:
"Due to the ban on live music, we, like many other bands, have had to adapt and do something we never thought we'd have to do", reflects guitarist and songwriter Greg Mackintosh on the release. "No, not stacking shelves in Aldi like Metallica, but playing a show at a disused mill in Yorkshire with no one else there. We decided against trying to pretend there was an audience in the room with us, opting instead for a rather moribund version of a live lounge show. Whilst never being pleased with anything, we were however slightly less miserable at the result. It was also almost fun playing some of our new album Obsidian within the set for the first time too. We can now announce that we will be releasing this show as an official CD/Blu-Ray and vinyl imaginatively entitled At the Mill."
Links:
http://www.paradiselost.co.uk/
https://www.facebook.com/paradiselostofficial/?fref=ts
https://www.instagram.com/officialparadiselost/
https://paradiselostofficial.bandcamp.com/
Source of Information: NUCLEAR BLAST Leoni Dowidat, Photo: https://lnk.sk/lpwn/
SILVER LAKE by ESA HOLOPAINEN — release new single and music video "Ray Of Light" feat. Einar Solberg
14. May 2021
The debut album of SILVER LAKE by ESA HOLOPAINEN is available on May 28th via Nuclear Blast Tonträger Produktions- und Vertriebs GmbH and comes not only with the legendary guitar riffs of Esa Holopainen from AMORPHIS.
One of Finland's biggest guitarists and metal songwriters, but also seven famous rock and metal vocalists such as Jonas Renkse (Katatonia), Einar Solberg (Leprous), Björn "Speed" Strid (Soilwork), Anneke Van Giersbergen and many more, that dive you into a world of catchy, progressive metal masterpieces that breathe the beauty and melancholy of Finland.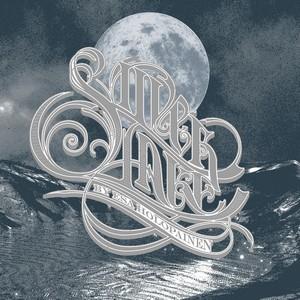 Tracklist:
Silver Lake
Sentiment (feat. Jonas Renkse)
Storm (feat. Håkan Hemlin)
Ray Of Light (feat. Einar Solberg)
Alkusointu (feat. Vesa-Matti Loiri)
In Her Solitude (feat Tomi Joutsen)
Promising Sun (feat. Björn 'Speed' Strid)
Fading Moon (feat. Anneke Van Giersbergen)
Apprentice (feat. Jonas Renkse)
Today, the band releases their second and new single "Ray Of Light" featuring vocals of Einar Solberg from the norwegian Progressive Metal masters LEPROUS. The song comes with some 80's vibes that leaves you dancing in magical spheres.
Watch the music video here:
""Ray Of Light" was one of the first songs that I wrote for the album. The only vocalist I imagined to sing this song was Einar Solberg. We have toured together in the past and beside he is a true gentleman he is absolutely one of the most unique singers that I know. I hope you all enjoy this song and the music video as much as I do", says Esa Holopainen.
The self-titled album is available as a CD digipak, in various coloured vinyl editions, a limited CD boxset (incl. the digipak, signed card, guitar pick and flag) as well as digital.
The first single:
Storm: https://youtu.be/wTQBfqxi4cc/
Links:
https://www.facebook.com/SilverLakeEH
https://www.instagram.com/silver_lake_eh/
https://twitter.com/Silver_Lake_EH
Source of Information: Markus Wosgien – NB TT
Brazilian/Dutch Death Metal Unit CRYPTA Releases Second Single + Lyric Video "Starvation"
11. May 2021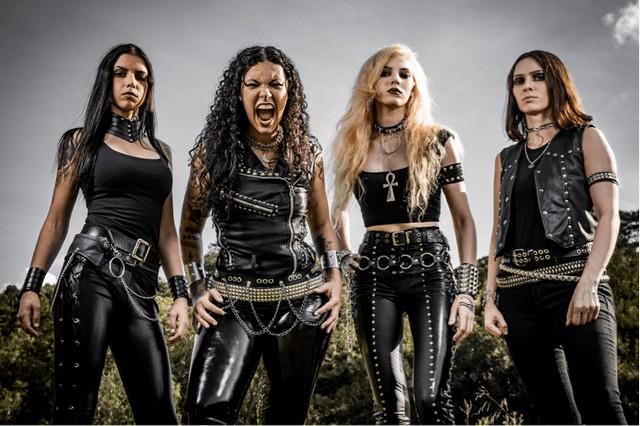 Brazilian / Dutch death metal unit CRYPTA is ready for another round-house kick and unveils their second single, "Starvation", off their upcoming debut album, along with an official lyric video. Their long awaited first full-length – Echoes Of The Soul – will be released on June 11, 2021 via Napalm Records.
Fernanda Lira and Luana Dametto are joined by supremely talented guitarists Sonia Anubis (Cobra Spell, Ex-Burning Witches) and Tainá Bergamaschi (Ex-Hagbard) to incite an uncontrollable storm of pure rage and belligerence. They enforce a heightened level of potency and experience from their successful past and current projects – enhancing influences from both classic and modern death metal genres, plus significant extreme and black metal elements, to create a sound of their own.
Echoes of the Soul was recorded in January 2021 at the Family Mob Studio (Brazil), mixed by Arthur Rizk (Code Orange, Powertrip etc.) and mastered by the famed Jens Bogren (Opeth, Dimmu Borgir, Sepultura etc.). The cover artwork was created by Wes Benscoter, who is internationally famous for his stunning covers for bands such as Slayer, Kreator, Black Sabbath and many more.
Atmospherically dark and threatening, the 55-second intro "Awakening" prepares the listener for the oncoming ferocity of Echoes of the Soul, dispensing murky, fiery fuel into the death metal machine. Their significant sonic texture, derived from various death metal subgenres and traces of classic thrash, becomes instantly evident as the album begins, reflective of the entirely vicious, infernal aura the 10-track debut is about to unleash.
CRYPTA unbridle high-powered sonic demons and nourish cumulative, explosive energy with raging guitar riffs, Fernanda Lira's unmistakable vocal color and Damettos's menacing drums. Tracks like "Starvation", "Kali" and "Blood Stained Heritage" incite an uncontrollable storm of pure rage and belligerence, while offerings like "Under The Black Wings" and "Dark Night Of the Soul" deliver a message of pure hardness in perilous atmosphere. "Death Arcana" provides its listener further insight into CRYPTA's sonic mastery and captivates with sprawling solos reminiscent of earlier times, yet spiced with a modern twist.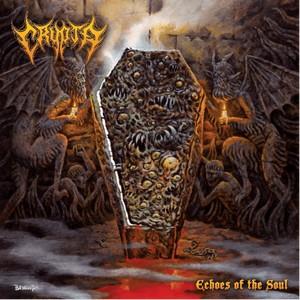 Tracklist:
Awakening
Starvation
Possessed
Death Arcana
Shadow Within
Under the Black Wings
Kali
Blood Stained Heritage
Dark Night of the Soul
From the Ashes
With their first single, "From The Ashes", they hit the mark precisely and opened the gates straight to the dark death metal abyss, and with their second single, "Starvation", the four-piece showcases another explosive facet of their infernal sonic power.
The first single:
From The Ashes: https://www.youtube.com/embed/rvYn45PfdcY/
Links:
http://www.cryptaofficial.com/
https://www.instagram.com/cryptadeath/
https://www.facebook.com/cryptadeath/
Source of Information: Napalm Records Press, Photo: Renan Facciolo, Artwork: Wes Benscoter
VAN CANTO Reveals New Single and Official Video for Amon Amarth Cover "Raise Your Horns"
10. May 2021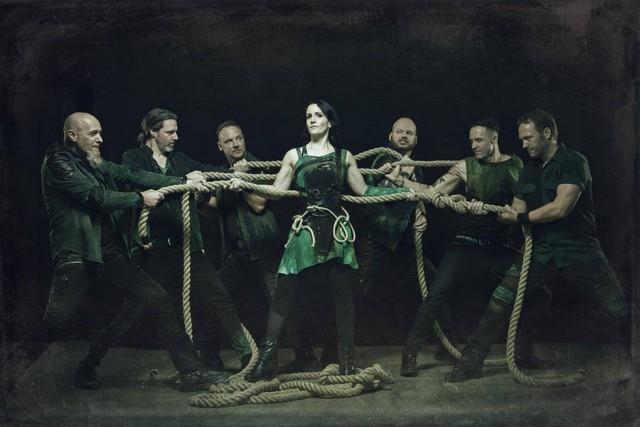 The world's most exciting acapella metal masters VAN CANTO return with their energetic and unique Rakkatakka-power and are set to release their highly anticipated, inimitable new offering, To The Power Of Eight, on June 4, 2021 via Napalm Records. VAN CANTO are well-known for their catchy tunes and sophisticated interpretations of various scene classics and follow their path with record number eight as well, as the album triumphs with four red-hot cover versions and eight own, rousing band anthems!
VAN CANTO on the new album:
"Being able to present an album after 15 years of band history, where three lead singers share the microphone hand in hand, makes us incredibly proud. Due to the pandemic situation we had a lot of time to work on To The Power Of Eight and put all our heart and soul into the compositions, the arrangements and the production. Originally, we planned to have Sly as guest vocalist for one song – but it turned out to be twelve in total in the end. If someone would ask for one record to present VAN CANTO in the most suitable way, we would choose To The Power Of Eight."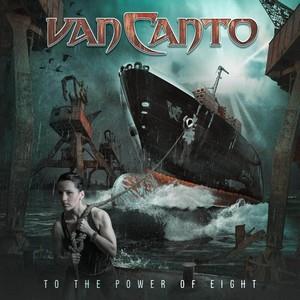 Tracklist:
To the Power of Eight
Dead by the Night
Faith Focus Finish
Falling Down
Heads Up High
Raise Your Horns
Turn Back Time
Run to the Hills
Hardrock Padlock
Thunderstruck
From the End
I Want It All
Today those thundering voices unleash their very own and remarkable take on hammering "Raise Your Horns" by Swedish Vikings Amon Amarth. VAN CANTO took the well-known favorite and turned it into their own unique version, featuring band trademarks without losing sight of the actual core of the track. Horns up!
VAN CANTO on the song:
"'Raise Your Horns' is a very special cover for us. For the first time VAN CANTO tackled a song where the lead vocals are consistently in the lowest growl register. Thanks to the constellation of having three lead singers, Hagen could spread out in the lead, while Inga can set high, almost orchestral accents and Sly leads the choir together with Jan. For the first time in a while it's also a song where a "real" riff sets the direction, so that the Rakkatakka and bass singers are extremely busy as well. A great composition by Amon Amarth, that we gladly pay homage to."
The first single:
To the Power of Eight: https://www.youtube.com/watch?v=bWTYAsDnCqs
Links:
https://vancanto.de/de/
https://www.facebook.com/vancantoband/
Source of Information: Napalm Records, Photo: Tim Tronckoe