Roger Glover (Deep Purple) avízoval znovuvydanie sólo albumu
21.7.20201
Legendárny basák Deep Purple – Roger Glover ohlásil znovuvydanie jeho sólo albumu Snapshot. Udeje sa tak 19. novembra.
V roku 2002 sa dal Roger do kopy s ľuďmi ako Randall Bramblett (spev), gitaristom Warrenom Haynesom a dcérou Gillian Glover a nahral sólovku Snapshot. Celý sa niesol v blues/reggae štýle.
V rámci opätovného vydania bude remastrovaný a obsahovať bude aj 5, predtým nevydaných piesní.

Tracklist:
My Turn
Burn Me Up Slowly
Beyond Emily
Queen Of England
No Place To Go
The Bargain Basement
What You Don't Say
Nothing Else
Could Have Been Me
The More I Find
When It Comes To You
Some Hope
If I Could Fly
It's Only Life
Burn Me Up Slowly (Demo)
My Turn (Demo)
Beyond Emily (Demo)
Nothing Else (Demo)
The Bargain Basement (Demo)
Minulý rok v decembri Roger uviedol, že stále plánuje vydať autobiografiu. ,,Niekoľko rokov som sa pohrával s písaním knihy a v skutočnosti som veľa toho nenapísal. No od začiatku pandemickej situácie som sa do toho pustil s veľkou energiou a spravil som veľký pokrok…" – povedal v rozhovore vo videu na kanály earMusic.
Linky:
https://www.rogerglover.com/
https://www.facebook.com/groups/21458101577
Zdroj: https://skr.sk/rDPN2
Warkings – druhý singel z chystaného albumu
21.7.2021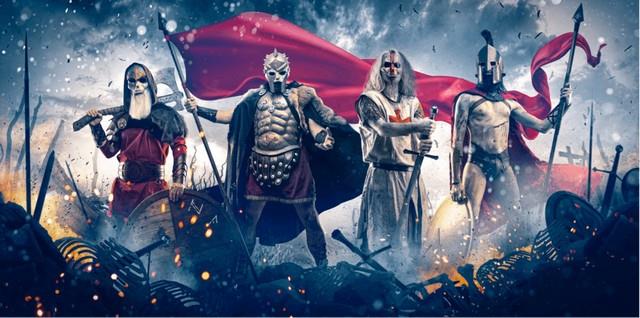 Medzinárodné zoskupenie Warkings 20. augusta poteší fanúšikov novinkou Revolution.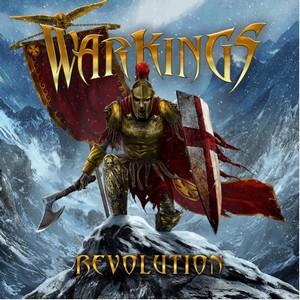 Tracklist:
We Are the Fire
Sparta, Pt. II
Fight
Spartacus
Kill for the King
Deus lo Vult
Ave Roma
Ragnar
By the Blade
Where Dreams Die
Druhým singlom je skladba Spartacus. Počuť tu môžete aj speváka Chrisa Harmsa (Nachtbult, Lolita Komplex), ktorý tu vystupuje pod pseudonymom Lost Lord:
Prvý singel:
Fight: https://youtu.be/qRzT95QV2K8
Linky:
https://www.facebook.com/warkingsmetal/
https://www.instagram.com/warkings_metal/
https://warkings.bandcamp.com/
Zdroj: Napalm Records Press
Whyzdom – chystaný album
20.7.2021
Francúzski symfonici Whyzdom vydajú 17. septembra novinku Of Wonders and Wars.
Tracklist:
Wanderers and Dreamers
Child of Damnation
Stonehenge
Ariadne
Touch the Sky
War
Metropolis Lights
Pyramids
The Final Collapse
Notre Dame
Linky:
https://whyzdom.org
https://www.facebook.com/WHYZDOMproject
https://www.youtube.com/c/WHYZDOM
Zdroj: Scarlet Records
Apostolica – chystaný album
20.7.2021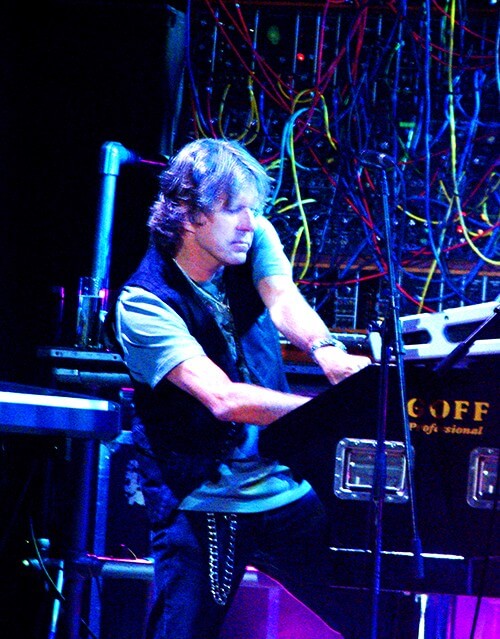 17. septembra sa taktiež môžete tešiť aj na debut tajomnej power metalovej kapely, ktorá si hovorí Apostolica .
Zatiaľ je známe len to, že sa bude volať Haeretica Ecclesia a fanúšikov zvolávajú priamo do ,,Church of Heresy".

Tracklist:
Sanctus Spiritus
The Sword of Sorrow
Come With Us
Thanatos
Pollution Is My Name
No More Place in Hell
The Doom
Famine
The Dusk is Coming
Redemption
Lineup:
Ezekiel – spev
Isaia – gitary
Jonas – basa
Malachia – bicie
Linky:
http://apostolicaband.com/
https://www.facebook.com/Apostolicaband
Zdroj: Scarlet Records