Equilibrium pripravujú 7-mi album a chystajú aj ďalšie aktivity  
13.8.2021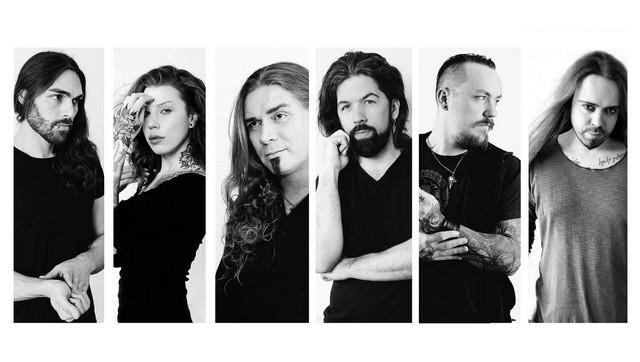 Are you ready for a Revolution? Nemeckí epic folk metalisti Equilibrium usilovne pracujú na novom – siedmom albume, ktorý uzrie svetlo svet a v roku 2022.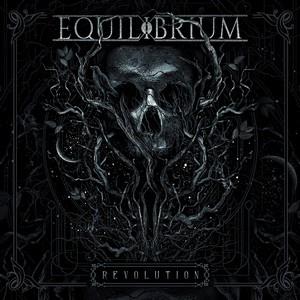 No už dnes môžete počuť malú ochutnávku z toho, čo príde v budúcnosti. Singel Revolution:
Ďalšie aktivity 
Príprava nového albumu nie je jedinou aktivitou kapely. Ich legendárna nahrávka Sagas (2008, Nuclear Blast) je už nejaký ten čas vypredaná, preto sa rozhodli znovuvydať tento kúsok.
To sa udeje 12. novembra. Sagas bude dostupný ako limitovaná vinyl edícia.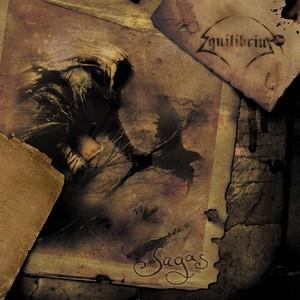 Tracklist:
Prolog auf Erden
Wurzelbert
Blut im Auge
Unbesiegt
Verrat
Snüffel
Heimwärts
Heiderauche
Die Weide und der Fluß
Des Sängers Fluch
Ruf in den Wind
Dämmerung
Mana (instrumental)
Aj keď stále pracujeme na novom albume, našli sme si čas na vydanie novej piesne a videoklipu. Z výsledku máme veľkú radosť, pretože kombinuje naše folkové korene so súčasným štýlom. Blíži sa okamih, keď znovu budeme schopní stať na pódiu. Nemôžem sa dočkať, kedy náš nový materiál opäť predstavíme naživo." – povedal gitarista René Berthiaume.
Linky:
https://equilibrium-metal.net/en/
https://www.facebook.com/equilibrium
www.nuclearblast.de/equilibrium
Zdroj: NUCLEAR BLAST Leoni Dowidat
Paradox – tretí singel z chystaného albumu
13.8.2021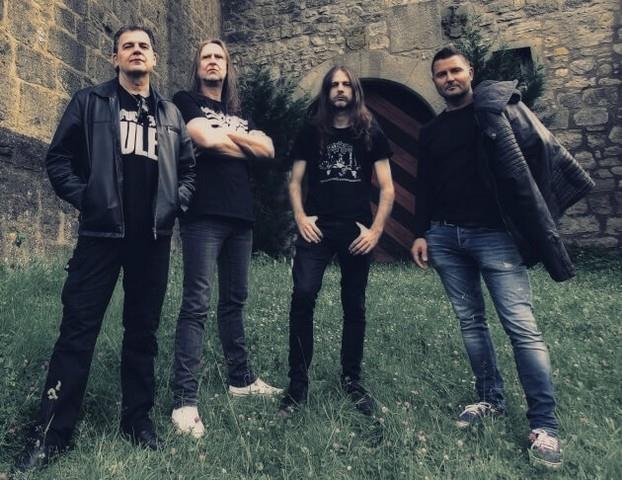 Kultová nemecká power/thrash metalová formácia Paradox vydá 24. septembra nový album Heresy II – End of a Legend. Celé to zastrešia AFM Records.
Autorom coveru je Travis Smith (Opeth, Nevermore).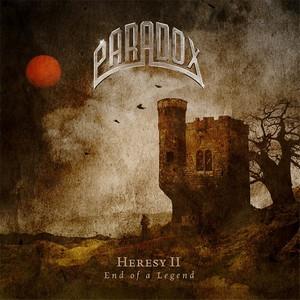 Tracklist:
Escape from the Burning
Mountains and Caves
The Visitors
Children of a Virgin
Journey into Fear
Burying a Treasure
A Meeting of Minds
Priestly Vows
Unholy Conspiracy
A Man of Sorrow (Prologue)
A Man of Sorrow
The Great Denial
End of a Legend
Dnešný deň zverejnili tretí singel – Mountains And Caves:
Predošlé single:
The Visitors: https://youtu.be/A7SYtl75jVM
Priestly Vows: https://youtu.be/v282VHlHclc
Linky:
https://www.facebook.com/paradoxthrash
https://www.youtube.com/paradoxbangers
www.afm-records.de
https://shop.afm-records.de/paradox
Zdroj: Mona Miluski – ALL NOIR
Editor – nový gitarista, pripravovaný album
12.8.2021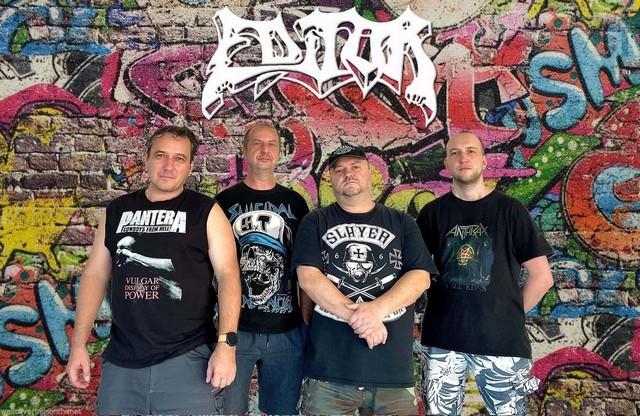 Slovenská thrash/punk kapela Editor ohlásila zmenu na poste gitaristu. Novým členom kapely je Ado Spaarky Andriu. Vo facebookovom statuse potvrdili aj to, že pracujú na novom albume.
,, Ak platí to staré známe že život je zmena, tak teda my v Editore žijeme naplno. Po pomerne krátkom čase totiž opäť u nás prebehla zmena na poste gitaristu. Novým členom našej zostavy je Ado Spaarky Andriu, ktorého týmto srdečne u nás vítame a tešíme sa nielen na spoločné koncertné zážitky ale hlavne na nový album, ktorý plánujeme." 
Linky:
https://www.facebook.com/kapelaeditor
http://bandzone.cz/editor
https://www.youtube.com/channel/UCe9GDhAYSIJK7l8ozIaD29Q
https://www.facebook.com/slovakmetalarmy/
Zdroj: https://www.facebook.com/kapelaeditor
ROSA NOCTURNA vydala lyric video k písničce Touhy v mlze
9.8.2021
Čas COVIDový brněnská symfo-metalová kapela ROSA NOCTURNA rozhodně nepromarnila.
Od začátku letošního roku už vydali tři videa. Nejdříve to bylo domácí lockdownové video k jejich metalovému valčíku Padám. O měsíc později natočili a vydali rovnou celý akustický mini-set a nyní přichází s lyric videem k písničce Touhy v mlze z posledního alba Andělé a bestie.
Rosa Nocturna je už známá tím, že si na nahrávání svých desek zve hosty. Ne zrovna jen pár, ale docela hodně. A síla tohoto konceptu se naplno ukazuje i v této písničce. Touhy v mlze je duet, který nazpívala zpěvačka Rosy Anet se zpěvákem kapely Flowerwhile Perrym.
Nejen, že se jejich hlasy perfektně hodí k sobě, ale zároveň neuvěřitelně podmanivě podávají text písničky, který posluchači předkládá lyrický příběh o touhách. O jaké touhy se jedná, a zda-li jsou to touhy naplněné či nenaplněné, to už si musí každý posluchač rozhodnout sám.
Hudebně je song velmi bohatý. Kromě nadupaných kytar atmosféru dobarvuje harfa, klavír a hostující houslistka Klára Šindelková z Emerald Shine. Video je laděno do námořnického stylu neboť v písničce se zpívá: Lodě se vrací z přístavů, které jsou plné přízraků. Nechte se tedy pohltit vlnami tohoto epického duetu a poslechněte si ho.
Aktuálně kapela pracuje na dvou live videích a připravují další hraný klip. Kromě toho chystají podzimní tour s kapelami Donor a Rebel. Veškeré info můžete najít na jejich webu: www.rosanocturna.cz
Tlačová správa