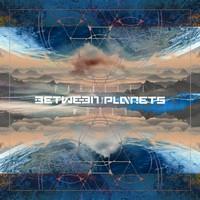 Between The Planets vznikli pôvodne ako čisto sólový projekt hudobníka, skladateľa a producenta Martina Peřinu, známeho aj pod prezývkou "Spacosh". Po vydaní druhého albumu sa dostali aj na koncertné pódiá v zložení Martin na gitare, Filip Kittnar na bicie a Adam Palma na basovej gitare.
Vydanie nového albumu Parallel World – Martin ohlásil na 18. septembra 2021. Mastering mal na starosti známy Jacob Hansen.
Už z prvých dvoch platní sme boli zvyknutí na veľmi dobrý zvuk, výborne skladateľské schopnosti, veľmi pestrý výber nástrojov. No táto tretia pecka to celé posúva na ešte o čosi vyššiu úroveň, pri čom si to celé zachováva svojský, veľmi ťažko zaškatuľkovateľný štýl, zaujímavú kombináciu elektronických podmazov, groove metalu, vesmírnych ambientov a iného vplyvu.
Výber hostí účinkujúcich na tomto albume je tiež kúsok pestrejší. Napríklad už overený violončelista Karel Žďárský, ktorý si zahrá v piesni "Parallel World", alebo Martin Schuster z Mindwork, ktorý svojím dielom prispel v piesni "Hungry Eyes".
Pripravte sa teda na poriadne prenikavé nadpozemské (zväčša) inštrumentály. Je veľká škoda, že podobné projekty sa len ťažko dostanú do širšieho povedomia, no je pravda, že tento rozmanitý štýl si užijú skôr náročnejší poslucháči.
Lineup:
Martin "Spacosh" Peřina – gitary
Filip Kittnar – bicie
Hostia:
Sam Vallen (Caligula'sHorse) – sólová gitara (3, 7)
Martin Schuster (Mindwork) – text, vokály, sólová gitara (5)
Karel Žďárský – violončelo (4)
Václav Koldus – basové sólo (1)
Bára Lišková – vokály (2, 9)
Tracklist:
Metamorphosis
TimeDilation
Sleepwalking
Parallel World
Hungry Eyes
Intuition
Waves Of Consciousness
TheTwin Paradox
Distortion Of Reality
Rok vydania: 2021
Vydavateľstvo: Samovydanie 
Youtube ukážka:
Linky:
https://www.facebook.com/BetweenThePlanets/
http://bandzone.cz/betweentheplanets/
https://betweentheplanets.bandcamp.com/
Hodnotenie: 5,5/6