Exodus zverejnili druhý singel z chystaného albumu
17.9.2021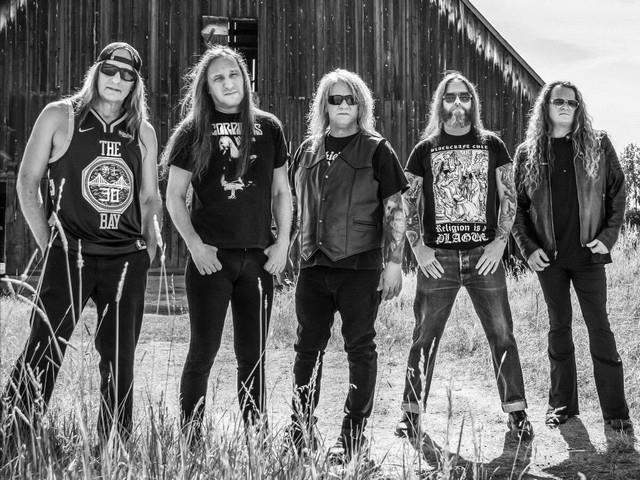 Velikáni Exodus vydajú 19. novembra dvanásty album Persona Non Grata.
Témou skladieb bude znechutenie zo súčasnej modernej spoločnosti. Nahrávaný bol v dome Toma Huntinga (bicie), ktorý je umiestnený v horách.
Cover vytvoril švédsky umelec Par Olofsson.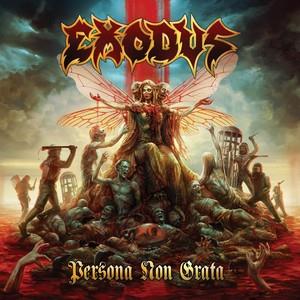 Tracklist:
Persona Non Grata
R.E.M.F
Slipping Into Madness
Elitist
Prescribing Horror
The Beatings Will Continue (Until Morale Improves)
The Years Of Death And Dying
Clickbait
Cosa Del Pantano
Lunatic-Liar-Lord
The Fires Of Division
Antiseed
Dnešný deň kapela zverejnila lyric video k druhému singlu Clickbait:
Gitarista Gary Holt povedal: ,,Som nadšený z vydania druhého singlu Clickbait z nášho pripravovaného albumu! Pekelne dobrý. Dokonale vystihuje silu chystanej platne! Každý deň sa budete tešiť čoraz
viac. Ani sa nenazdáte a 19. november bude tu"
Prvý singel:
The Beatings Will Continue (Until Morale Improves): https://youtu.be/lJlXDRNOEdo
Linky:
http://www.exodusattack.com
https://www.facebook.com/exodusattack/
https://www.instagram.com/exodusbandofficial/
https://www.youtube.com/c/exodusattack
Zdroj: NUCLEAR BLAST Arne Jamelle
Behemoth – chystaný živák
17.9.2021
Podobne ako iné kapely, aj Poliaci Behemoth v roku 2020 pristúpili k streamovaniu koncertu. Samotná kapela hrala pri jednom opustenom kostole na vidieku v Poľsku.
Aj oni sa rozhodli tento záznam vydať ako live album – Absentia Dei. Dátum vydania je stanovený na 17. decembra.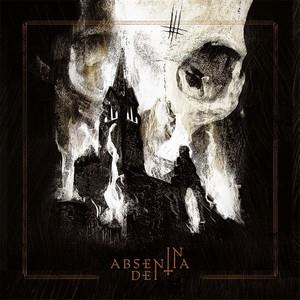 Predstavu o chystanom albume si môžete spraviť z prvého singlu Evoe:
Linky:
http://behemoth.pl/
https://www.facebook.com/behemoth/
https://www.instagram.com/behemoth_fanpage/
Zdroj: NUCLEAR BLAST – Leoni Dowidat
Unleashed – prvý singel z chystaného albumu
14.9.2021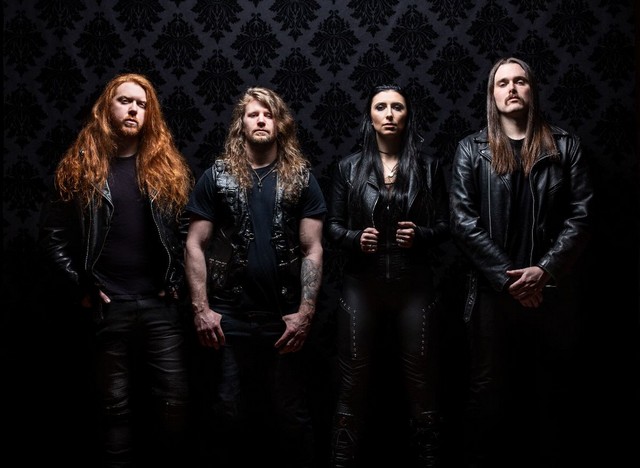 Po troch rokoch od vydania The Hunt for White Christ (2018) sa môžeme tešiť na novinku od švédskej death metalovej legendy Unleashed.
Nový album dostal názov No Sign of Life. Svetlo sveta uzrie 12. novembra.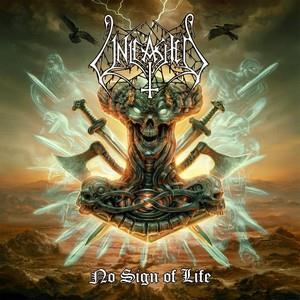 Tracklist:
The King Lost His Crown
The Shepherd Has Left the Flock
Where Can You Flee?
You Are the Warrior!
No Sign of Life
The Highest Ideal
Midgard Warriors for Life
Did You Struggle with God?
Tyr Wields the Sword
It is Finished
Here at the End of the World
Prvým singlom je skladba The King Lost His Crown:
Linky:
http://www.unleashed.se
https://www.facebook.com/unleashed
https://www.instagram.com/unleashed_official
http://www.napalmrecords.com
Zdroj: Napalm Records Press, Foto: Jens Rydén
Pathologist – Ostravská grindcore legenda vydává reedice svých 2 alb na CD a LP!
15.9.2021
Kapela PATHOLOGIST patří mezi choré legendy, které kdysi v kolébce československého extrému vzedmuly prach svou nestoudnou zvráceností, aby se po léta pozapomnělo na jejich brutální úchylné inferno.
Ale nyní nastal čas probudit kreaturu jménem PATHOLOGIST znovu z posmrtného života.
Ale nikoliv jen tak pro nic za nic, žádné laciné comebacky. Jedině z vinyli se rozprostře ta správná puchna, která omračovala davy v krásných letech raně devadesátých. Hudba synů ocelového srdce republiky opět rozezní hřbitovní zvony.
Reedice na LP vyšly 3. září u vydavatelství Smile Music Records na černém asfaltu s graficky osvěženým přebalem. CD digipack s 16stránkovým bookletem vychází 3. října a rovněž jsou k dostání úchvatně purulentní trička.
Objednávky jsou přijímány ZDE.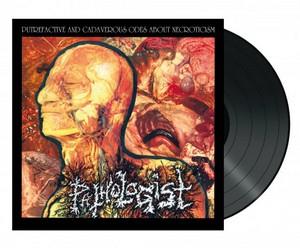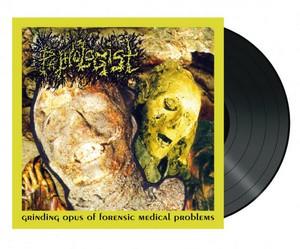 Kapela vydala řádně úchylné lyric video k singlu "Cannibalistic Disfigurement". Přehrajte si jej níže.
Příběh odpudivého grindového monstra se začal psát za železnou oponou v industriální Ostravě v temném roce 1989
Na troskách kapel FUCKING DEATH a SARKOM vyrašilo nové těleso, které se jalo znovu vytyčit teritorium výstřednosti. Čile se formující extrémní metalová scéna tak dostala na své pomezí soubor, který si zvolil své přízvisko podle věcí posmrtných, stolů pitevních, oddělení patologických…
"Ano, je maximálně fascinující, co se děje s bezvládným tělem po jeho smrti. Navíc je obohacující uvědomit si, jak úžasné anatomické struktury jsou skryty pod lidskou kůží," přibližuje formace své zaměření.
V roce 2021 uběhlo již 421 let od okamžiku, kdy lékař Jan Jessenius provedl na těle popraveného oběšence první veřejnou pitvu v českých zemích. Právě jeho měli snad PATHOLOGIST na mysli, když si volili identitu, a s jeho tichou podporou shůry vypustili do světa své demonahrávky.
První dvě kazety "Sexual Cadaveric Mysophilia" a "Medical Jurisprudence" přinesly nefalšovaný noisecoreový randál se stovkami vteřinových skladeb. Ale až třetí demo "Forensic Medicine And Pathology" definitivně určilo další nekompromisní hudební směr.
Ten měl nadšený konzument zvrhlého soundtracku pitevních kratochvílí možnost naplno ochutnat s prvním studiovým albem "Putrefactive And Cadaverous Odes About Necroticism", které už nabídlo standardněji nastolenou nahrávku, na níž kapela naplno rozvinula svůj potenciál. Ne náhodou se o kolekci mluví jako o prvním gore/grindovém albu v bývalém Československu.
Vzduchem létaly tlení, deviace, obskurity a perverzní radost z abnormálního přístupu k životu, byť třeba jen v umělecké rovině. Onu tenkou linii určovali hlubinný vokalista Martin "Cyklo" Cvilink, mučitel strunných nástrojů Daniel "Hary" Harok, a konečně kakofonický bubeník Stanislav "Stanley" Mazur.
Jakkoli je hudba PATHOLOGIST unikátní, stejně tak vydají střípky z osobních životů členů na další nevšední příběhy. Guturální vokalista Cyklo trávil svůj čas nejen studiem medicinských slovníků, ale ve svém studentském životě docházel na Fakultu stavební VUT v Brně.
Jakožto jinoch byl pak špičkovým atletem v orientačním běhu. Naproti tomu kytarista Hary přičichl k mrtvolám doslova, neb nějaký čas pracoval v márnici na soudně-lékařském oddělení. Nad skutečnost totiž nikdy není.
Cyklo upřesňuje: "Témata, která jsme v PATHOLOGIST zhudebnili, nejsou žádná fikce. Hary byl vážně ohrožen na životě, když mu byla v hlavě diagnostikována mozková výduť. Operace na poslední chvíli ho zachránila. Stanley zažil na vlastním těle amputaci. Jednou v zimě málem umrznul, až mu museli na nohou uřezat oba nekrotizující palce. Killer pro změnu trpí pravidelně emetickou nauzeou, jakmile má vystoupit na podium před veřejnost. No a já coby sběratel lebek veškerých recentních obratlovců se při osteologické preparaci velmi často setkávám se všemi stádii rozkladu."
Pro potřeby druhé předmětné desky "Grinding Opus Of Forensic Medical Problems" rozšířil PATHOLOGIST dostatečně otrlý baskytarista Tom "Killer" Miller, který se do hnilobných orgií zapojil nejen jako aktér, ale také jejich architekt.
Za zmínku pak rozhodně stojí unikátní home video "Grinding Putrefactive Spectacular", jež v tomto ranku nemělo obdoby. Rozkvět hanobení lidských tkání v rytmu death/grindu ovšem v dalších létech překvapivě nenastal. Naposledy zapadly dveře pitevního sálu, a z PATHOLOGIST se stal nepolapitelný kult, po kterém zůstal jen pomyslný pach mrtvých těl.
"Čas od času dochází k exhumaci našich klasických alb z let 1992 a 1993. Moc si vážíme tohoto neutuchajícího zájmu a jsme rádi, že naše hnijící tvorba stále oslovuje nové, ale i staré posluchače. Až nám připadá, že značka PATHOLOGIST už dávno funguje sama bez našeho vlastního přičinění," dodávají svorně všichni členové.
PATHOLOGIST opět nasvítili autoptický sál a všude voní omamný formaldehyd…
Zdroj: Smile Music Records