QUEENSRŸCHE release "In Extremis", 1st Song And Video Taken From "Digital Noise Alliance"
23. July 2022
With a career that not only spans, but has charted the course of multiple genres, QUEENSRŸCHE remains a force in their own right.
"Digital Noise Alliance", QUEENSRŸCHE's 16th studio album, that will be out October 7th, continues the ever-evolving legacy the Bellvue Washington born band began in 1982 when they first took hold of the flame with their hugely received self-titled 4-song EP. Their recent U.S. tour with Judas Priest proved that the band's time off the road and in the studio only stoked their ambition and fire.
Once again teaming up with producer Zeuss (Rob Zombie, Hatebreed), "Digital Noise Alliance" not only refracts QUEENSRŸCHE's past accomplishments but also pushes into the band's future. It is the band effortlessly moving from strength to strength: immediate and thought-provoking.
Quintessentially QUEENSRŸCHE.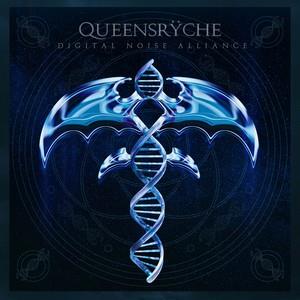 Get a first taste of "Digital Noise Alliance" with "In Extremis" that is out on all digital platforms as well as by watching the video: 
The band comments:
"This song is about being on your deathbed surrounded by your loved ones. Clinging to the last sense available, letting them know you will still be hearing them after correspondence or perceived consciousness is visible. Other conceptual metaphors flash in and out, taking note of a world that will not bend to accommodate such suffering, a universe of mockery, and a universe void of such abilities."
Right after the release of "Digital Noise Alliance" the band will embark on another tour opening for the mighty Judas Priest on their "50 Heavy Metal Years" tour.
Stay tuned for more news, music and pre-order options soon.
Links:
http://queensrycheofficial.com/
https://www.facebook.com/queensrycheofficial
https://www.youtube.com/user/QueensrycheOfficial
https://www.instagram.com/queensrycheofficial/
Source of Information: News | HEAD OF PR,  Foto: Silly Robot Studios
NILE Mastermind KARL SANDERS Reveals Second Saurian Apocalypse Single, "Skull Fuck Ritual (Skull Breach Edition)" + New Video
23. July 2022
NILE mastermind and multi-instrumentalist KARL SANDERS recently announced that the subterranean slumber of his Eastern-ambient Saurian series has finally ceased with the impending release of its dark third chapter, Saurian Apocalypse, out July 22, 2022 via Napalm Records.
After revealing the album's ominous first single, "The Sun Has Set on the Age of Man", featuring a contextual acoustic guest solo by guitar virtuoso Rusty Cooley, Sanders returns with the cinematic second single, "Skull Fuck Ritual (Skull Breach Edition)". 
The score-like track begins with a cautionary chime before marching drums make way for eerie tribal voices and Middle Eastern-inspired leads on uniquely curated, exotic instruments. Its haunting aura inspires a calming yet foreboding look into the Saurian universe.
Witness the track for the first time today alongside another mind-bending animated music video.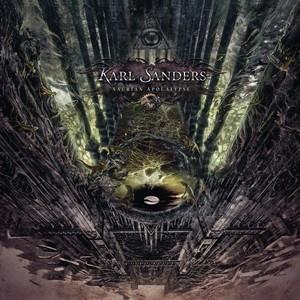 Tracklist:
The Sun Has Set on the Age of Man
The Disembodied Yet Slither Among Us
The Evil Inherent in Us All
Skull Fuck Ritual (Skull Breach Edition)
Nada Zaag
An Altered Saurian Theta State
Nihil Emplexus
Divergence: The Long Awaited Third Primordial Ascension
Mask of Immutable Self Delusion
No Creature More Deserving of Cataclysmic Annihilation
Watch the new music video for "Skull Fuck Ritual (Skull Breach Edition)":
KARL SANDERS says about "Skull Fuck Ritual (Skull Breach Edition)":
"'Skull Fuck Ritual' was one of the earlier songs written for Saurian Apocalypse and it set the tone for much of the recording that followed. This song has a slow, hypnotic, ancient ritualistic vibe that will softly caress and then crack open your skull for Necromantic Carnal Communion with the Ancients. Please don't listen to this track while driving or operating heavy machinery."
Saurian Apocalypse arrives 13 years after the release of its predecessor, 2009's Saurian Exorcisms, and nearly 20 after 2004's equally lauded Saurian Meditation. The musical and lyrical themes on the album detail the vexing fictional journey of Dr. Eduardo Lucciani, one of very few survivors of mankind's self-destruction, who descends into madness after discovering the violent horrors occurring at the hands of the Saurian Masters.
Emphasized by unique instruments like the baglama saz (Turkish lute), Ancient Egyptian Anubis Sistrum, Dumbek (Middle Eastern goblet drum), glissentar and gongs, the album's score weaves cinematic auras and deep grooves, accented by the tribal percussive stylings of original NILE drummer Pete Hammoura and returning Saurian vocalist Mike Breazeale.
A wealth of musical growth and refinement, both in Sanders' guitar technique and compositional development, is strikingly evident. Eons more than just an album of interludes or ambient scores, Saurian Apocalypse is a shining advancement in the Saurian series, and the most dynamic, detailed KARL SANDERS solo release yet.
KARL SANDERS adds about Saurian Apocalypse:
"I have been driven for years by the knowledge of an inevitable doom, of an unyielding calling to realize what seems to me a preordained fate of making a third Saurian album. It's a record that fans have been asking about for over a decade. It's not a record born of casual intent, it's a record that has quietly burned within me for many years awaiting its appointed hour.
I have bided my time with near inhuman patience, yet that day is now imminently upon us. This new release, Saurian Apocalypse, is a deeply personal record of quiet and exotic, hypnotic dark music spawned from somewhere deep within the Reptilian part of my brain and soul.
In some way, sharing this music with fans is much like sharing the lurking, haunting visions in my skull, of quiet blasphemies and an inexorable dread of the looming demise of our species. I am beyond happy that listeners and fans will finally be able to enjoy this music as much as I and my colleagues have while making it. It is my earnest hope that the music of this Saurian Apocalypse record will bring others as much inner peace as it has me. Fuck Yes."
The first single:
The Sun Has Set on the Age of Man: https://youtu.be/FGcwSXsqgMk
Links:
https://www.facebook.com/KarlSandersNileOfficial/
https://www.instagram.com/karlsandersofficial/
Source of Information: Napalm Records, Foto: Nill Silver
Swedish Melancholic Masters KATATONIA Sign Worldwide Record Deal with Napalm Records!
23. July 2022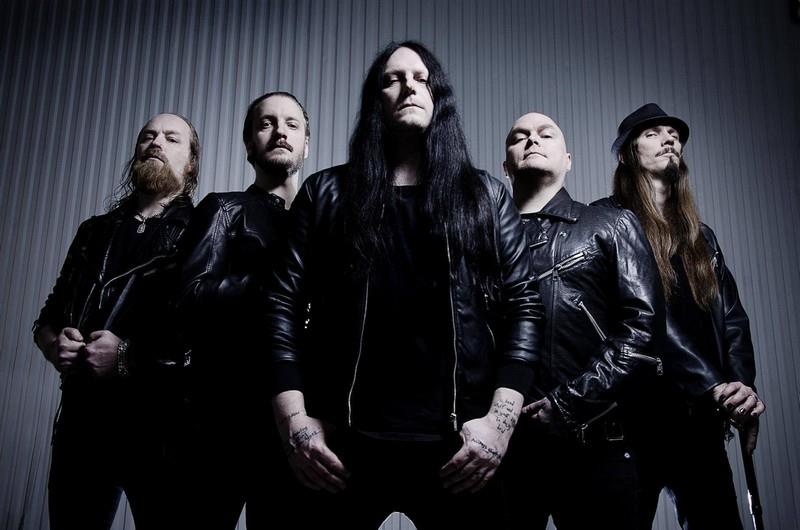 Napalm Records is beyond proud to announce the worldwide signing of legendary Swedish masters of melancholy KATATONIA. The band has inked a worldwide record deal with the leading Austrian rock and metal label.
Piercing through the core in 1991 when KATATONIA was brought to life by the inimitable Jonas Renkse (now vocalist) and renowned guitarist Anders Nyström, the unit has taken a fascinating journey from their heavy atmospheric extreme metal beginnings in the early 90s underground metal scene to their current status as a unique, free-spirited progressive rock amalgamation that stretches beyond the boundaries of standard music.
Each stunning work of KATATONIA is tantamount to a cathartic experience – from their seminal debut, the legendary Dance Of December Souls (1993), to their most recent haunting masterpiece, the critically acclaimed City Burials (2020) – the latter marking their most successful release to date (debuting at #6 GER, #5 FI, etc).
The five-piece has never failed in evolving its sound and unique identity into something that is known as one of Sweden's top-notch musical forces today. Stay tuned for more exciting news coming soon!
KATATONIA on the signing:
"As Katatonia is just about to enter a brand new chapter in its own book of history, we're passionate the band's journey will continue onward and upward together with our new label Napalm Records."
Thomas Caser (Napalm Records) about the signing:
"Katatonia has been one of the most impactful metal acts, always progressing throughout their career. Teaming up with such an iconic act is a dream of every music fan. We are beyond excited to work with the band and their team!"
Links:
http://www.katatonia.com/
https://www.youtube.com/katatoniaband
Source of Information: Napalm Records Press, Foto: Ester Segarra
Finnish Industrial Metal band Ruoska celebrates Midsummer with new single "Silti syntinen"
23. July 2022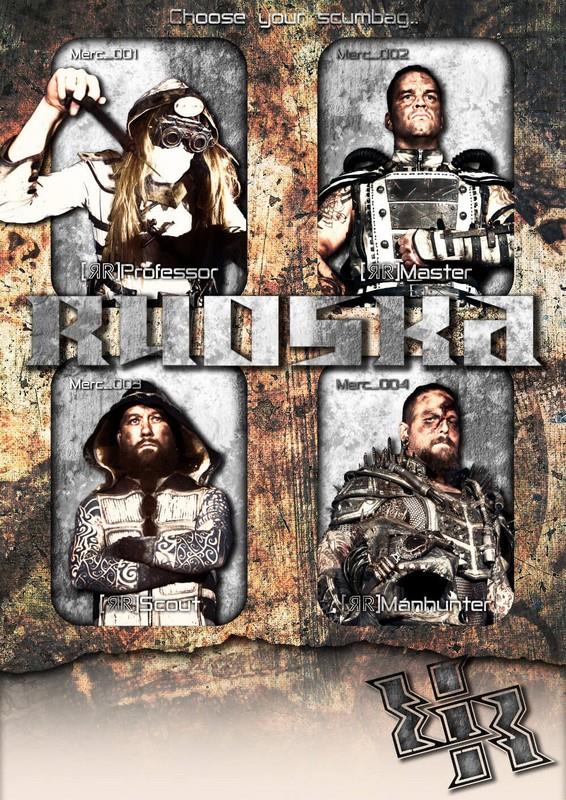 Finnish Industrial Metal band 
Ruoska
 has released new song "Silti syntinen". This is the third single from their upcoming sixth full length album to be released in autumn 2022.
The band backgrounds the single:
"

Ruoska

 presents a full-body-shaking Metal disco with their latest single. Lyrics are filled with humorous metaphors but actually the theme is quite serious text about the darker and less flattering deep aspects of human behaviour. This is most likely the last single before the full album!"
Previous singles:
Runno: https://youtu.be/DWNBZaazgVk
Kade: https://youtu.be/DWNBZaazgVk
Links:
https://www.facebook.com/ruoskaband/
https://www.instagram.com/ruoskaofficial/
Source of Information: Inverse Music Group