WARMEN – "First of the five Elements" out now / new visualizer-video online
17. March 2023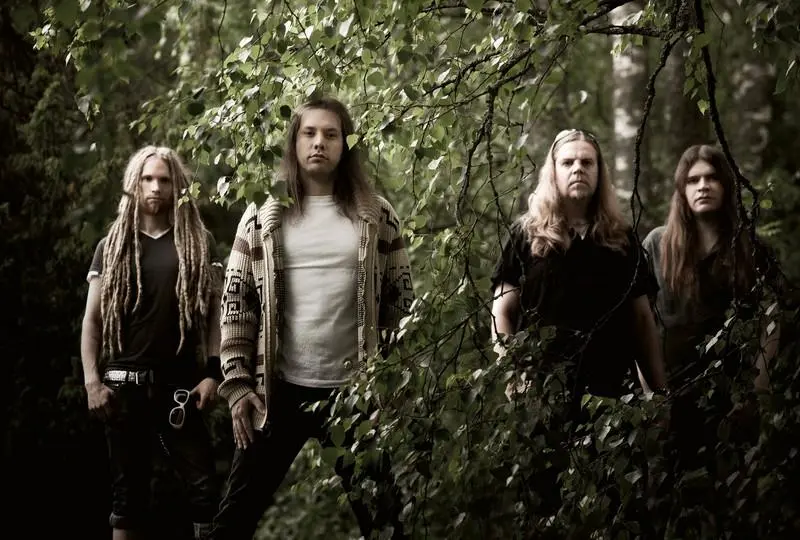 WARMEN started as a solo project of Janne "Warman" Wirman and when the keyboardist wasn't traveling the world with Children Of Bodom, he was regularly recording albums with his brother Antti Wirman (guitar), Jyri Helko (bass) and Mirka Rantanen (drums, Kotipelto, ex-Hevisaurus).
After the much too early end of Children of Bodom and the tragic death of Alexi Laiho, Janne together with his brother Antti found their way back to music through WARMEN. The band now signs a worldwide record deal with Reaper Entertainment.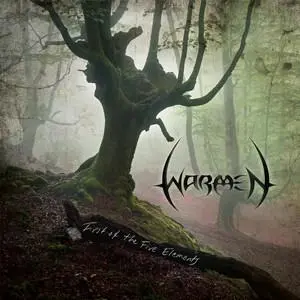 Tracklist:
Intromental (instrumental)
The Race
The Red Letter
Ruler of Your World
Suck My Attitude
When Worlds Collide
First of the Five Elements (instrumental)
Devil in Disguise
Like a Virgin (Madonna cover)
Anger
Human Race
Man Behind the Mask (Alice Cooper cover)
Their last official album "First of the Five Elements" was initially released in 2014 via the crowdfunding platform PledgeMusic, which however ceased operations shortly thereafter.
Therefore this masterpiece is released worldwide today to shorten the wait for the new album! To celebrate this there is also a brand new visualizer for the song "Suck my Attitude" feat. Alexi Laiho:
The direction of the material is classically inspired power metal, but similar to Children Of Bodom, the focus of WARMEN is on the interplay of guitar and keyboard perfected by the Wirman brothers. In addition to ten original songs, cover versions of Madonna and Alice Cooper provide surprises and for the vocals on FIRST OF THE FIVE ELEMENTS the quartet was able to win Pasi Rantanen (Thunderstone), Jonna Kosonen and the too early deceased Alexi Laiho (Children Of Bodom) as guest musicians.
The new WARMEN album is planned for summer 2023 – Stay tuned!
Links:
https://www.facebook.com/warmen
Source of Information: Florian Milz
MAJESTY – second digital single & music video released
17. March 2023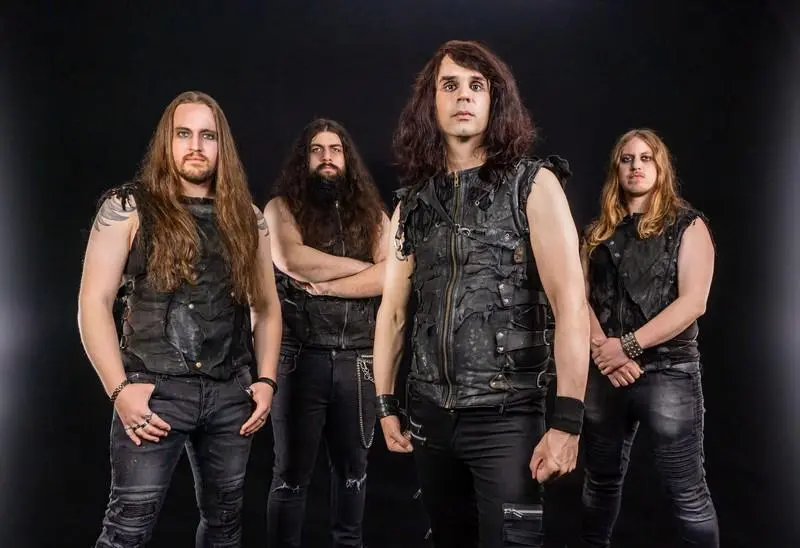 It's been quiet around the metal heroes of MAJESTY for more than 3 years. After the band only wanted to take a one-year break after their Legends Tour at the end of 2019 to recharge their batteries, they, like the rest of the world, were pushed into a much longer hiatus by the pandemic.
But the guys used this time extensively and worked on an album that perfectly combines all the things that the band stands for: Catchy, big heavy metal anthems that catch you the first time you hear them and let you put your fist in the air paired with lyrics about the eternal fight for freedom and your way to live. "Back To Attack" will be released on April 28th via Reaper Entertainment.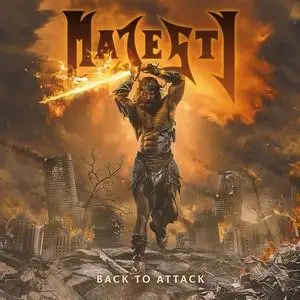 Tracklist:
The Oath Of Truth
Back To Attack
Demon War
Glorious Warriors
Never Kneel
Freedom Child
Age Of Glory
Saviors In The Dark
A Hero´s Storm
In The Silence
Our Time Has Come
Heralds Of The Storm
It is time for the second digital single already entitled  "Freedom Child".
The band states:
"With "Freedom Child" we present you the second song of our forthcoming new album "Back To Attack". The song is a little different than the other tracks on the album with a very catchy and positive chorus which states that you should always believe in your dreams and visions. Let no one in the world tell you that you can´t reach the sky. If someone says that you can´t do something you want to do, show them the finger and shout out loud: "I´m a freedom child!""
The first single:
Back to Attack: https://youtu.be/2yYpnsdTJMg
Links:
https://www.facebook.com/majestymetal
https://www.majesty-metal.de
Source of Information: Florian Milz
Swedish Melodic Metal Outfit METALITE Premieres Brand New Song "Take My Hand"!
17. March 2023
Following their 2020-album A Virtual World and Live at Sweden Rock, a digital, 4-track EP in 2022, Stockholm-based melodic metal act METALITE has revealed a brand new track, entitled "Take My Hand"!
"We're thrilled to release 'Take My Hand', a single we wrote during album sessions that could have made it into a big European music contest, LOL! We're excited to finally share it with our fans who have been waiting for new music", the band comments. "This track showcases our signature sound with heavy guitar riffs, soaring vocals, and a catchy chorus that will leave you wanting more. We hope this song will bring a little light into people's lives during these tough times. Thank you for your support, and we can't wait to see how our fans react to it."
Links:
https://www.metalite.se/
https://www.facebook.com/metalitemetal/
https://www.instagram.com/metalitesweden/
https://www.afm-records.de/
Source of Information: Mona Miluski/ALL NOIR
SAINT

 

DEAMON

 Presents Video Clip For New Album Single, "Load Your Cannons", Of Forthcoming Album "League Of The Serpent"!

17. March 2023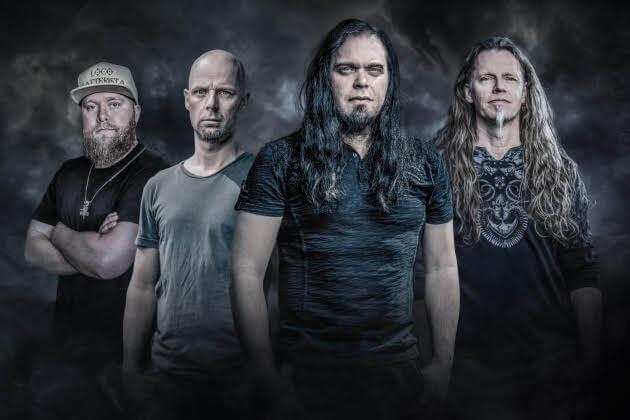 Swedish/Norwegian melodic power metal band SAINT DEAMON is currently gearing up for the release of their much-awaited, new studio album, entitled "League Of The Serpent". About three and a half years since their quasi-"comeback" album "Ghost" (released in 2019), the band's forthcoming offering will be available on April 21, 2023 via AFM Records.
Tracklist:
At Break of Dawn
League of the Serpent
The Final Fight
Lord of the Night
A Lie to Be Undone
Raise Hell
Lost in Your Sin
Gates of Paradise
Load Your Cannons
Heaven to Heart
They Call Us Deamons
Following previously-released, first album sneak peak "At Break Of Dawn", today, SAINT DEAMON are premiering a music video for their new single "Load Your Cannons"!
"Time to bring this beast of an album one step closer to release! What better way to do it than bringin' out the big guns and expose the full energy of the song for our next single release in a full blown -"It dont get closer to live than this" Bullsize production Video", the band comments.
"We're extremely proud to present "Load Your Cannons" to you all. Let us fill our hearts with the power of metal and the spirit of Captain Saint Deamon, and let us rock the night away! May your Friday be filled with headbanging, moshing, and the joy that can only come from Saint Deamon's "Load Your Cannons"! RAWK!"
Known for their high-quality sound and an individual touch (which is often hard to find in the power metal genre),  also "League Of The Serpent" clearly shows the great quality of vocal wonder Jan-Thore Grefstad, guitarist Toya Johansson, bass player Nobby Noberg (ex-Dionysus) and new drummer Alfred Fridhagen (Gaia Epicus). First single releases showcase typical SAINT DEAMON compositions, yet the band skillfully incorporates progressive nuances and makes "League Of The Serpent" an album that will be most likely one of the genre highlights in 2023!
Vocalist Jan Thore reveals: 
"This album has been written in many ways similar to how we made our debut "In Shadows Lost From the Brave" back then. The songs are all new and fresh, no older song ideas have been used. The album consists of everything you can expect from Saint Deamon. Heavy, fast-paced, slow, powerful and melodic – it's all here. I really feel that what you hear on "League Of The Serpent" is the best version of Saint Deamon."
Just like its predecessor "Ghost", "League Of The Serpent" was mixed by Oscar Nilsson in the Crehate Studios (Scorpions, Crash Diet, In Flames). This time, mastering was handled by Tomas 'Plec' Johansson (The Night Flight Orchestra, Nocturnal Rites).
The first single:
At Break of Dawn: https://youtu.be/iLjhDMbtw_g
Links:
https://www.saintdeamon.se/
https://www.facebook.com/saintdeamonofficial/
https://www.instagram.com/saintdeamon/
www.afm-records.de
Source of Information: Mona Miluski – All Noir, Foto: Åsa Holmstrand