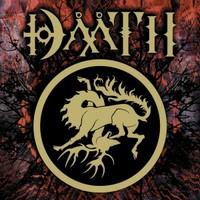 Ani nie rok po vydaní druhého oficiálneho albumu Dååth s názvom Concealers sa z ničoho nič zjavil už tretí, a to rovnomenný počin. Čo nám teda ponúka táto družina pod vedením svojského gitaristu Eyala Leviho po spomínanej platni? Veľmi jednoducho povedané: zdokonalenie vlastného štýlu, vlastnej značky. A ak si myslíte, že tým chcem naznačiť, že sa opakujú, odpoveď je aj áno, aj nie.
Už od prvej piesne je jasné, že kapela sa nevzdala svojej typickej stupnice vychádzajúcej najmä z izraelského folklóru, to je už prakticky ich trademark na deathmetalovej scéne. Na jednej strane výhoda, na druhej strane nastáva problém neznieť stále rovnako. Našťastie, Daath je aj po roku od posledného nahrávania plný naozaj čerstvých nápadov.
Už od netradične pomalého otváraku nazvanom Genocidal Maniac je počuť, že na rytmike je niečo trocha iné. V ďalších vypaľovačkách, ako "Destruction/Restoration" alebo "Exit Plan" je to už veľmi zjavne počuť.
Hra bubeníka je oveľa menej progresívnejšia, je oveľa viac inštinktívnejšia, ak chcete pudovejšia ako na predchádzajúcich počinoch. Mnohokrát pri počúvaní tohto albumu som si spomenul na starú školu death metalu, ani nie vďaka zvuku bicích ale najmä vďaka feelingu vychádzajúceho z hry bubeníka. A piesňam to neskutočne prospieva.
Dååth prišli s dielom, ktoré sa vyznačuje naozaj profesionálnou gitarovou prácou. Potešilo ma, že znova použili aj zopár "nemetalových" efektov. V poslednej dobe ma na nahrávkach vedia sklamať zle, ba až nevkusne naaranžované sóla, to však u Daath nehrozí.
Vokalista odviedol znova vynikajúcu prácu a aj keď nepoužíva zrovna veľa polôh vo svojom growle, stále dokáže zaujať svojím… entuziazmom. Celkovo materiál pôsobí príjemne a na pár slabších momentov ucelene.
Ale napriek tomu sa neubránim istej skepsy. Akokoľvek sa mi týchto 13  piesní počúva dobre, stále mám pocit, že to mohlo byť lepšie. Debut Hinderers im načrtol podľa mňa oveľa zaujímavejšie cesty, ktorými sa mohli Daath vydať. Naozaj by ma zaujímalo, ako by zneli, keby od nich neodišiel vokalista Sean Farber, mám pocit, že tento chlapík tam trocha chýba.
Každopádne vcelku netradičná stupnica spolu s naozaj dobrými nápadmi a piesňami, ktoré nenudia a doslova odsýpajú tvoria dokopy ten lepší počin roku 2010 a ja si vždy veľmi rád pustím piesne ako "Oxygen Burns" alebo "Manufactured Insomnia", ale žiadny recept netrvá v hudbe večne.
Zostava:
Sean Zatorsky – vocals
Eyal Levi – guitar
Jeremy Creamer – bass guitar
Emil Werstler – guitar
Kevin Talley – drums
Zoznam skladieb:
Zoznam skladieb:
Genocidal Maniac
Destruction/Restoration
Indestructible Overdose
Double Tap Suicide
The Decider
Exit Plan
Oxygen Burn
Accelerant
Arch {Enemy} Misanthrope
Manufactured Insomnia
A Cold Devotion
N.A.T.G.O.D.
Terminal Now
Rok vydania: 2010
Vydavateľstvo: Century Media Records
Youtube ukážka:
Linky:
https://www.facebook.com/Daath/
https://www.youtube.com/user/daathmusic/
Hodnotenie: 4/6