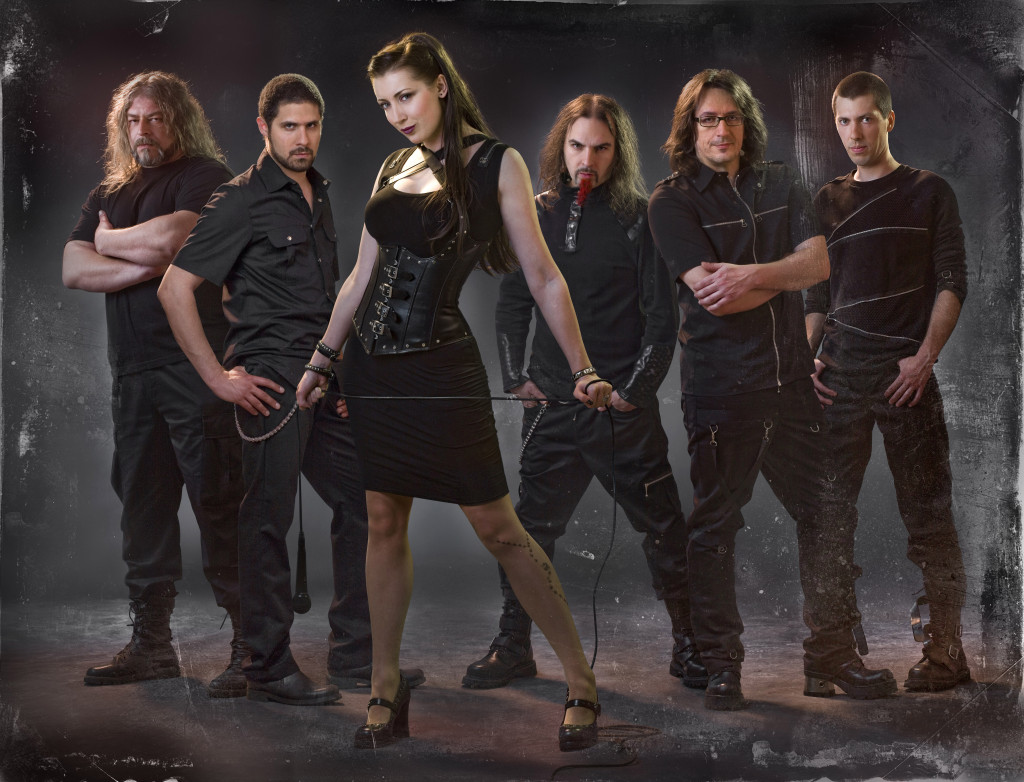 Pre väčšinu slovenského a českého publika je chorvátska power/symfonic kapela AngelSeed neznáma, no tí, čo ste navštívili minulý rok niektorý z koncertov Galadriel ste ich mohli vidieť naživo. Okrem iného im koncom novembra vyšiel už druhý album v kariére Crimson Dyed Abyss. Prečítajte si rozhovor s basákom Sinšom Antunovičom a dozviete sa viac:
Ahoj Siniša, ako sa máš? Čo robíš počas týchto dní?
Siniša Antunovič: Ahoj Ľuboš, tiež ťa pozdravujem. No ak by som ti mal povedať všetko čo robím počas týchto dní, tak by si nemal dosť miesta, kde by si to všetko zapísal 😀
Trochu srandujem… momentálne sme vzrušení z toho, že nám vychádza album…
Povedz nám niečo o ňom?
Siniša Antunovič: Album je zmesou hudby, ktorú máme radi, od rocku až po thrash a death metal, v našich piesňach nájdeš skutočne všetko, hlavne v piesni Now 🙂 Nevieme to zaradiť do žánru, to nech skúsia iní, pre nás to je jednoducho metal 🙂
Ako vyzeral proces jeho vzniku?
Siniša Antunovič: Proces tvorby? O tom by si mohol napísať knihu 😀 Našu hudbu robíme starým spôsobom, čo znamená, že začnem hrať na nástrojoch a niečo ma napadne… Počítač mám takmer stále zapnutý, takže keď dostanem nápad, hneď ho nahrám.
Nezáleží či to je riff, basová linka, niečo pre bicie alebo čokoľvek. Jednoducho to nahrám a potom na tom ďalej pracujem. Niekedy to je väčšina skladby, avšak väčšinou sa jedná len o fragment. Keď človek cvičí na svojom nástroji, tak dostáva takéto nápady….
Potom si to spolu vypočujeme či už v skúšobni alebo v štúdiu a doplníme to, čo sa nám najviac páči ďalšími myšlienkami alebo nástrojmi, vždy to závisí od danej chvíle. Zbytok poznáš. Keď sa zhodneme ideme do skúšobne a zahráme to naživo.
V tej chvíli môžeš spraviť veľa zmien v aranžmánoch, v tempe – však na to sú skúšobne. Keď dokončíme skladbu, ideme do štúdia, kde nahráme demo, aby sme počuli náš výtvor. Tieto procesy sa mnoho krát zopakujú, kým dokončíme pieseň.
Ľudia si často myslia, že na nahrávanie im stačí počítač v domácnosti, ale potom ako som videl kvalitu nahrávania v profesionálnom štúdiu som si uvedomil, aký je medzi tým obrovský rozdiel.
Kto je hlavným autorom vašich skladieb? Kde beriete inšpiráciu?
Siniša Antunovič: V Angel Seed nemáme hlavného autora, tvoríme spolu. Všetci máme nápady a spoločne na nich pracujeme. Ak si v skupine musíš si uvedomiť, že tam nie si len ty. Publikum nebude rozlišovať len jedného člena, ale celú skupinu. Ego ide v tomto prípade bokom.
Inšpiráciu zbierame v našich túžbach, želaniach alebo v tom, čo vidíme okolo nás.Keď ma niečo naštve tak si buď istý, že hneď skladám riff alebo rovno celú pieseň… Záleží od toho ako moc som naštvaný 😀
V posledných dňoch sa vo svete dejú fakt hrozné veci. Myslíš si, že hudba je možnosť ako povedať niečo svetu alebo sa skôr snažíte vo svojich textoch vyhýbať sa témam ako politika, vojny,…
Siniša Antunovič: No, posledné dni a týždne sú naozaj strašné. Osobne si myslím, že hudba je obrovská možnosť povedať niečo ľuďom, len musia byť nejakí, aby ťa počúvali. V súčasnosti je veľká časť hudby o zábave k práci, hlučné pozadie.
Verím tomu, že metal je hudba, kde sa môžeš vyjadriť a ľudia v nej chcú hľadať niečo viac. Metal je špecifický žáner, ktorý môže dostať z človeka negatívne pocity bez toho, aby bol agresívny a pod….. Vojna, politika, náboženstvo a podobné témy sú bežné témy v textoch a nevidím dôvod, prečo sa im vyhýbať.
Viem, že ste sa minulý rok zúčastnili turné, ako sa vám to podarilo vybaviť?
Siniša Antunovič: Je to bežný moment u všetkých skupín. Ak máš materiál a cieľ hrať pred väčším publikom, musíš proste do toho praštiť… Naše ciele nie sú megalomanské, ale boli by sme radi, ak by sme mali fanúšikov po celom svete, pretože Chorvátsko je malá krajina a tuzemská scéna je opomínaná, tak to treba zmeniť.
Možno nedosiahneme obrovský úspech, ale chceme spraviť čo najviac pre spropagovanie chorvátskeho metalu.
Hrali ste už niekedy aj pred väčšími kapelami?
Siniša Antunovič: Áno….. Boli sme veľmi prekvapení, keď sme boli pozvaní ako support jednej z najväčších európskych kapiel – Within Temptation (2008)…. Bol to pre nás prvý ,,stage" moment. V tej chvíli sme neboli pripravení pre niečo také.
Naša zostava bola čerstvá a celkom neistá, ale išli sme do toho. Po tejto skúsenosti sme sa rozhodli nahrať materiál a tak sme šli nahrávať do Švédska. Dosť nás povzbudilo, že sme zožali u publika podobný úspech ako Within Temptation.
Musím priznať, že to vystúpenie bolo pre nás jedno z najvýznamnejších. Dostali sme pár pozvaní od iných kapiel, aby sme s nimi hrali, avšak odmietli sme ich. Neľutujeme to, pretože sme boli minulý rok na našom prvom turné so slovenskými Galadriel, to sú skutočne milí páni a dáma…
Prejdime teraz k tebe, aké boli tvoje hudobné začiatky?
Siniša Antunovič: Moje hudobné začiatky…. Rok 1984, keď som dostal kazetu od môjho strýka ,,24 Carrat purple" od Deep purple a potom prišla kúpa prvej LP Highway to Hell, a Back in Vlack od AC/DC. Ale ozajstné začiatky nastali až po tom, čo som získal Killers od Ironov…
Ako si sa dopracoval potom k Angel Seed
Siniša Antunovič: Samozrejme, celé to vzniklo pred pár rokmi ako projekt… Traja z nás – Damir Marijan, Jure Baljak a moja maličkosť sú blázni do hudby už pekne dlho. Okolo 25 rokov nech som presnejší. Všetci traja sme hrali v thrash kapele Drinking Skull.
Damir bol jej zakladateľ, Jure a ja sme boli bubeníci v rôznych obdobiach. Po nejakom čase sme dostali pár nápadov a rozhodli sme sa ich pretaviť do nahrávky. Keď sme počuli tieto ,,koreňové" piesne, tak sme sa rozhodli poobzerať po speváčke. Samozrejme tu bolo pár speváčok pred Ivanou, ale ona ostala… Je v tom veľmi dobrá. Po jej príchode sme našli klávesáka a nového lepšieho gitaristu, aký by som ja kedy bol 😀
A tak som prešiel na basu.  V tej chvíli sme sa rozhodli prejsť z projektu do plnohodnotnej kapely.
Kam by si ho zaradil z hudobnej stránky? Kto sú vaše vzory?
Siniša Antunovič: Je ich veľa a takmer z každej oblasti hudby. Nemôžem povedať len zopár. Všetci z nás počúvame rôzne hudobné štýly, od klasiky po brutálny death metal. Nerozlišujeme žáner, iba dobrú a zlú hudbu.
Aké máš ešte plány a ciele v hudbe, čo by s chcel dosiahnuť?
Siniša Antunovič: Tých je veľa a treba ísť krok za krokom. Každý koho poznám žije niečím, čo ho príliš nebaví. My robíme niečo, čo milujeme.
Dúfam, že sa ti podaria, ak chceš niečo odkázať našim fanúšikom, tak máš príležitosť.
Siniša Antunovič: Samozrejme, neprestávajte hrať, držte sa svojich snov a budete šťastní. Je to ťažké, ale stojí to za to.
Ďakujem za rozhovor.
Youtube ukážka:
Linky:
http://www.angelseed.info/pages/band.html
https://www.facebook.com/AngelSeedMusic/