Unleash The Archers – lyric video k skladbe z chystaného albumu
4.5.2017
Kanadskí melodickí power/death metalisti UNLEASH THE ARCHERS vydajú 22. júna nový album APEX.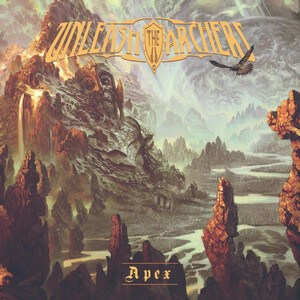 Dnes zverejnili lyric video k skladbe The Matriarch, ktorá bude jeho súčasťou:
www.youtube.com/watch?v=fs8RUFS18g0
Linky:
https://www.facebook.com/UnleashTheArchers
https://www.unleashthearchers.com
Zdroj: Napalm Records Promotion Team
8Kids – nový album
2.5.2017
Mladá nemecká post hc kapela 8kids vydá 26. mája vydá nový album – Denen die wir waren.

Linky:
https://www.facebook.com/8kidsofficial
https://www.8kids.de
Zdroj: Nasrin Napalm Records
MEREDITH SI NOVOU SKLADBOU UCTIA HRDINOV 2. SVETOVEJ VOJNY
1.5.2017
Skupina Meredith sa po úspešnom EP albume Blood Diamond Scars a vydaní lyric videa k skladbe Everyone Knows opäť pripomína s novým videoklipom. Po vrelo prijatej pesničke Everyone Knows tentokrát vizuál dostáva aj druhá skladba, Flash of Death. Košická kapela novým videoklipom potvrdí, že bolo načase vyjsť s niečím silným.
Ústrednými témami textov sú výpovede o utrpení sveta, problémoch, ťažobách v nás, politike a vojnách.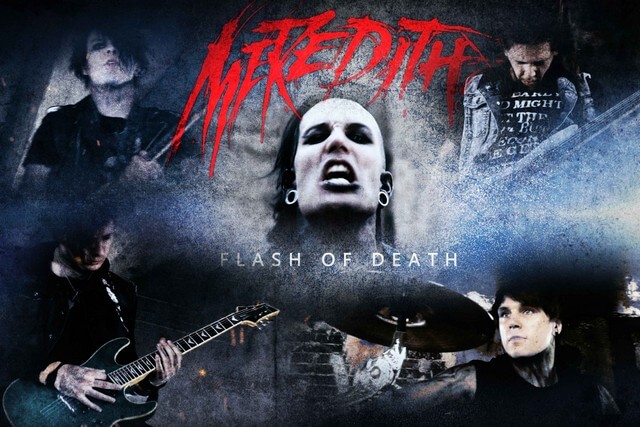 ZDROJ: Pavol Dráb, Randal Group Production/FOTO: archív Meredith
"Flash of Death má vyjadriť pohľad a pocity tých, ktorí prichádzali bojovať do najväčšej apokalypsy aká na tejto zemi bola, do 2. svetovej vojny. Nič monštruóznejšie človek nestvoril a nikdy nezomrelo toľko ľudí. Po nej už svet nebol nikdy taký ako predtým. Poznačila nespočet osudov a vytvorila nespočet hrdinov," hovorí o myšlienke textu jej autor Marko.
Meredith – Flash of Death: https://youtu.be/9WU48CmSDow
Meredith je na scéne už viac ako 6 rokov. Za ten čas si hudobníci vybudovali reputáciu výbornej metalcorovej, koncertnej kapely ako support známym hviezdam – Trivium, Stratovarius,… Svojou hudbou reagujú na spoločenské dianie vo svete a prinášajú silné odkazy nielen vo forme textov, ale aj ráznych postojov a činov k minulosti. V tomto smere nesie tvár videoklipu Flash of Death silnú myšlienku z bojísk 2. svetovej vojny.
Videoklip odpremiérujú 8. mája, v Deň víťazstva nad fašizmom a uctia si ním všetkých padlých hrdinov.
"V tomto prípade sa idea zameriava na osudy hrdinov, ktorí to šťastie nemali a konca vojny sa nedožili, vykonali veľké skutky nezištne s veľkou obetou a dokázali v ťažkých situáciách prejaviť veľkosť ľudského srdca," s úctou dopĺňa frontman kapely Rob, "veľakrát kráčali do boja s nadšením, hrdosťou a presvedčením, rýchlo pochopili o čom to v skutočnosti bolo, preto nesmieme nikdy zabudnúť!"
fb stránka: facebook.com/Meredithofficial
instagram: meredith_official
bandzone: bandzone.cz/meredithband
bandcamp: https://meredithofficial.bandcamp.com/
Zdroj: Pavol Dráb, Randal Group Production
Foto: archív Meredith