SAMAEL – klipová ukážka z chystaného albumu
6.10.2017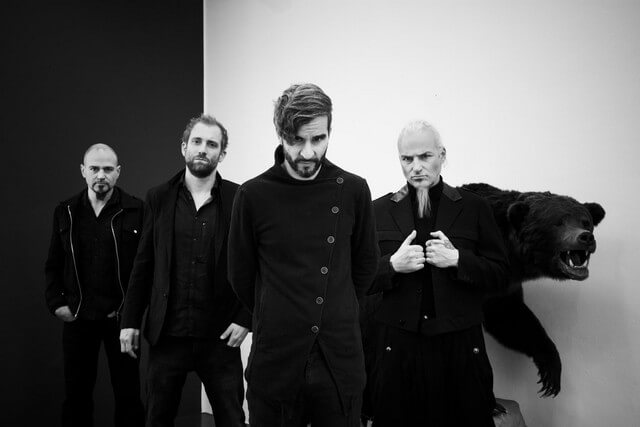 Po šesťročnej prestávke sa švajčiarsky priekopníci black metalu SAMAEL vrátia s temným a majestátnym dielom, ktoré vás určite dostane. Album HEGEMONY bude vydaný 13. októbra.
Dnes zverejnili novú ukážku a to v podobe animovaného klipu k titulnej piesni:
Linky:
https://www.facebook.com/OfficialSamael
https://www.samael.info/
https://twitter.com/samaelofficial
https://www.youtube.com/user/samaeltv
Zdroj: Napalm Records Promotion Team
Cavalera Conspiracy – skladbová ukážka z chystaného albumu
5.10.2017
S ukážkou z chystaného albumu sa prihlásili aj bratia Cavalerovci. Ich albumová novinka Psychosis bude vydaná 17. novembra a čakanie na ňu si môžete skrátiť pozretím lyric videa k skladbe Insane:
Linky:
https://www.cavaleraconspiracy.net
https://www.facebook.com/cavaleraconspiracy
https://www.napalmrecords.com
https://www.facebook.com/napalmrecords
Zdroj: Napalm Records Promotion Team
A Hero For The World – chystaný album
4.10.2017
Melodicko-metalové zoskupenie A Hero For the World tvorené ľuďmi zo Švédska (Jacob Kaasgaard – klávesy, spev) a Filipín (Louie Ryan – spev) chystá na 1. decembra nový album Cine Rock:
Linky:
http://www.facebook.com/aherofortheworld
http://aherofortheworld.bandcamp.com/
Zdroj: Maria Sanchez
Perný podzim u Absolut Deafers
5.10.2017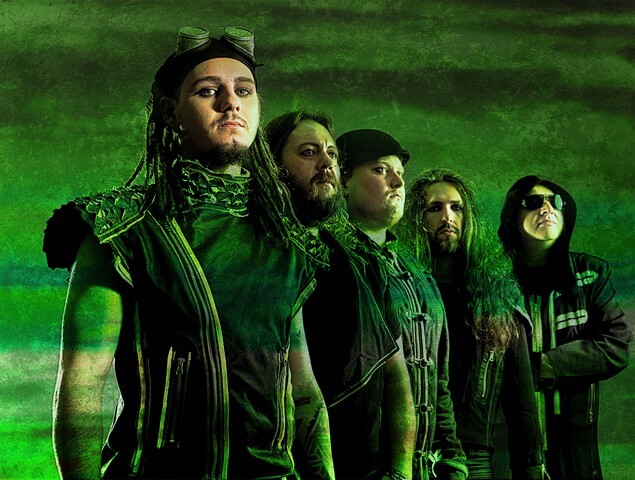 Na první pohled se může zdát, že se skupina Absolut Deafers poslední dobou zahálí a na ničem nepracuje. Opak je však pravdou, protože si pro své fanoušky připravili na podzim hned několik novinek.
První novinka se týká dvou živých videoklipů z motosrazu Motogold 2017 v Žandově. Jedná se o písně z alba Himaláje v nás – Ovce a Vlci a Země chrámů DA. Autorem obou videoklipů je Aleš Brunclík, kterému se podařilo zaznamenat jak samotný koncert, tak atmosféru ze zákulisí této akce.
Odkazy na videoklipy:
https://www.youtube.com/watch?v=wJmH5GDZgDY
https://www.youtube.com/watch?v=1NH0wDMAkzA
Live videoklipy navíc fungují jako malá upoutávka na chystané live CD z Arakain & Dymytry tour. Na albu bude celý koncert z Ústí nad Orlicí a bude zatím k dostání pouze na chystaných koncertech. Plánované datum vydání desky je 1. listopadu.
"Živé nahrávky jsou vždy dvousečná zbraň, ale energie, která jde z našich fanoušků, je prostě k nezaplacení. Navíc koupí Live CD lidi přispějí na boj proti rakovině. Chceme, aby naše muzika pomáhala," říká zpěvák Jan Joker Jašek.
Největší novinkou u Absolut Deafers je rozhodně jejich "odpojené" turné. Kluci se rozhodli přiblížit se fanouškům a připravili si pro ně zbrusu nový unplugged program. Návštěvníci koncertů se mohou těšit na nová aranžmá známých skladeb, ale také na netradiční složení kapely. "Vždycky jsem si přál být co nejblíže fanouškům. Hrát přímo k nim tváří v tvář bez blikátek a zkreslení,"dodává Jan Jašek.
Koncerty se uskuteční na podzim v několika městech České republiky a mimo jiné si na nich budou moci fanoušci koupit nové live CD a další propagační předměty Absolut Deafers.
Absolut Deafers  přináší na českou rockovou scénu mix syrové tvrdosti, melodiky a skvěle znějících rockových riffů. Velkou zásluhu na celkovém dojmu má zpěvák Jan "Joker" Jašek, kterému sekundují kytaristé Jiří "Cremil" Czyž, Radek " Rado" Sněhota, baskytarista Aleš "Lemmy" Venglář a bubeník Václav Maďa. První desku Through 10,000 holes  vydali Absolut Deafers na jaře roku 2012, její následovník Zrození vyšel o rok později a v únoru 2016 spatřilo světlo světa CD Himaláje v nás.
Linky:
absolut-deafers.cz
facebook.com/absolutdeafers
bandzone.cz/absolutdeafers
Tlačová správa
Jana Langerová
PR manažerka Absolut Deafers
pr@absolut-deafers.cz