WOLFHEART – Signs With Napalm Records!
15. March 2018
It is with great pleasure that Napalm Records can announce the signing and partnership with one of Finlands most talented bands – WOLFHEART. Tuomas Saukkonen and his bandmates share the same passion for nature, particular the frosty cold winters of the northern world accompanied with beautiful and epic melodic death metal. Metal fans who traditionally enjoy the likes of MOONSORROW, INSOMNIUM, BE´LAKOR and early AMORPHIS will find with WOLFHEART their new favorite band.
"Tuomas and Wolfheart welcome to the Napalm family", states Sebastian Muench, A&R Napalm Records.
Tuomas Saukkonen comments on the signing:          
"After nerve wrecking negotiations with wide range of labels we are thrilled to announce that we have teamed with Napalm Records and have entered the studio and started the recordings of our 4th album. Awesome way to start a year with an awesome label. Forging of the 4th album will take place at Petrax Studios (Nightwish, CoB, HIM etc) with my trusted sound engineer Juho Räihä who has been my co-pilot for 12 albums in past 10 years!"
WOLFHEART have released three albums and are currently busy at Petrax Studios to work on their follow up of "Tyhjyys" (2017). Also the band will be flying to Iceland to shoot the very first video of their upcoming album
Lineup:
Tuomas Saukkonen: Guitar, Vocals
Mika Lammassaari: Lead guitar
Joonas Kauppinen: Drums
Lauri Silvonen: Bass, backing vocals
Links:
http:/www.facebook.com/WolfheartRealm
http:/www.wolfheartofficial.com
Source of Information: Napalm Records Promotion Team
ALIEN WEAPONRY – DEBUT ALBUM "TŪ" OUT ON JUNE 1st! NEW VIDEO "HOLDING MY BREATH" OUT NOW!
15. March 2018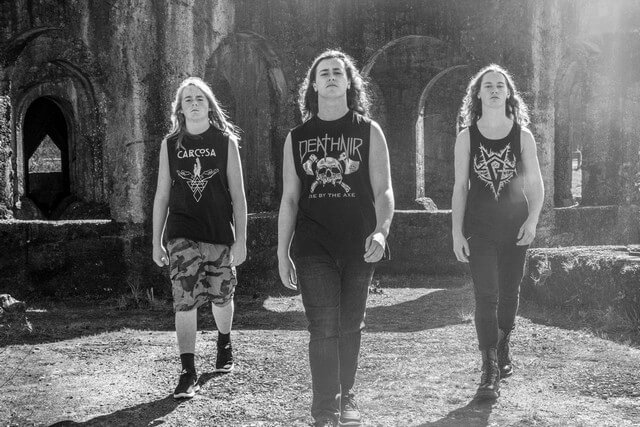 Photo: Lisa Crandall
Three teenagers, known as ALIEN WEAPONRY, from a tiny town in the small South Pacific nation of New Zealand have managed to capture the imaginations of people all over the world with their unique thrash metal sound and commanding live performances. This in itself is surprising, but perhaps the most unexpected element of all in their success is that many of the band's songs are delivered in a language that is unknown to international audiences – New Zealand's native language, Te Reo Māori.
Now, ALIEN WEAPONRY are ready to release their furious debut album "Tū" on the world. Short for "Tūmatauenga", the Māori god of war, "Tū" also means to stand strong and proud, and to stand for something. The notion is reflected in the album artwork, which includes the tradtional moko kanohi (facial tattoos) of the Māori warrior.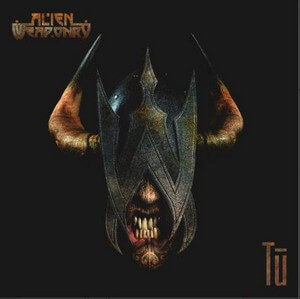 Standing for something important is something the band does equally well in English or in Māori. Today, Napalm Records releases the single and video for the song "Holding My Breath" – the first single so far to be sung entirely in English. Watch the premiere:
The song was written by Lewis (Vocals/Guitar). In it, he talks about the anxiety of being judged and socially ostracized by peers to the point of being unable to function.
"It's about something that actually happened to me. I felt so bad that I literally stayed in my room and couldn't bring myself to leave the house or talk to anyone," he says. "I wrote the song at that time, and it was one of the things that helped me work through it, so I hope it will resonate with other people going through similar things."
"Holding My Breath" is the first single put out by Napalm Records in advance of ALIEN WEAPONRY's debut album "Tū" being released on June 1st. A month later, the band will head to Europe for a 3-month tour which includes the world's biggest metal festival, Wacken Open Air.
Lineup:
Lewis de Jong – vocals, guitars
Ethan Trembath – bass
Henry de Jong – drums
Preorder "Tū": https://shop.napalmrecords.com/alienweaponry
Next links:
HTTP:/WWW.ALIENWEAPONRY.COM
HTTP:/WWW.FACEBOOK.COM/ALIENWEAPONRY
HTTP:/WWW.NAPALMRECORDS.COM
HTTP:/WWW.FACEBOOK.COM/NAPALMRECORDS
Source of Information: Napalm Records Promotion Team
CANDLEMASS – New Soundtrack To "House Of Doom"!
13. March 2018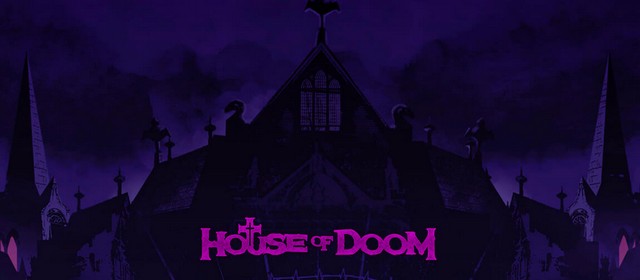 Doom metalists Candlemass published soundtrack to online game House of Doom.
More info: https://houseofdoom.com/?utm_source=napalm&utm_medium=email-newsletter&utm_campaign=door_1
Source of Information: Napalm Records Promotion Team
Bullet – upcoming album
14. March 2018
Swedish hard rockers Bullet will release on 20. April new album Dust To Golds.
Links:
http://www.bullet.nu/
https://www.facebook.com/bulletband/
Source of Information: Björn von Oettingen/SPV
Acid Force – new videoclip
16. March 2018
Slovak thrashers Acid Force published new videoclip for song Y.C.S. from their album Atrocity for the Lust, which was released last year.
Links:
https://www.facebook.com/acidforcethrash/
http://bandzone.cz/acidforce
Source of Information: https://www.facebook.com/ac