Lordi – lyric video k singlu z chystaného albumu
13.4.2018
Fínski monster rockeri Lordi zverejnili lyric video k skladbe Your Tongue's Got The Cat, singlu ich chystaného albumu Sexorcism, ktorý uzrie svetlo sveta 25. mája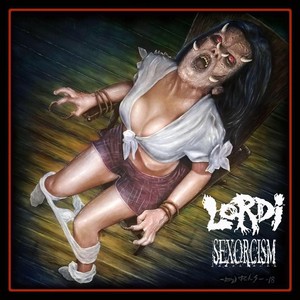 Linky:
https://www.facebook.com/LordiOfficial/
Zdroj: https://www.facebook.com/afmrecords/
Midnattsol – videoklipová ukážka z chystaného albumu
13.4.2018
Liv Kristine a jej sestra Carmen Elise boli vždy súčasťou gothic/symphonic metalovej scény. Kapela Midnattsol, kde obe pôsobia vydá 25. mája nový album The Aftermath. Predstavu o ňom si môžete spraviť z videoklipu k skladbe The Purple Sky
Linky:
https:/www.facebook.com/Midnattsol.Official/
https:/www.midnattsol.com
Zdroj: Napalm Records Promotion Team
Lord of The Lost – chystaný album
11.4.2018
Lord of the Lost sú multitalentovanou modernou kapelou, Ich muzika je postavená na metalovom základe s industrialnými a dark rockovými prvkami. 3. augusta prinesú na trh už šiesty album Thornstar.
Link na predobjednanie tu
Linky:
http://lordofthelost.de/
https://www.facebook.com/lordofthelost/
Zdroj: Napalm Records Promotion Team
Do tretice všetko dobré
10.4.2018
Tretie pokračovanie The Metal Music GlobAlliance kompilácie  – Vol 3 (2018) je na svete
Na nosiči hosťuje dokopy 18 hudobných skupín zo Slovenska, USA, Francúzska, Talianska, Albánska, Macedónie, Grécka, Bulharska, Slovinska, Nemecka, Japonska a Maďarska. Každá zo zúčastnených kapiel vybrala reprezentujúcu pieseň, väcšina skupín dokonca pripravili nahrávku špeciálne pre túto svetovú kompiláciu.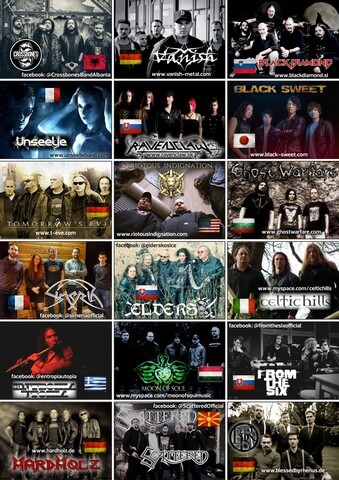 CD nehľadajte ono si Vás nájde samo.
Rocková modelka pre rok 2018 sa volá Mia. Fotografia prednej obálky bola op仝 z dielne Igiho Petrillu. Niektoré z kapiel posielajú aj videopozdravy ktoré si môžete pozrieť pod článkom.Ku CD sa dá dostať cez každú zo zúčastnených kapiel, prípadne na väčšine festivalov v strednej Európe. Slovensko na treťom vydaní reprezentujú tri skupiny: FROM THE SIX, RAVENCLAW a ELDERS.
Videopozdravy kapiel:
youtu.be/sVSTLzMJd9A
youtu.be/MHu-lihMaBg
youtu.be/AIVUJWXTTDg
youtu.be/ZoKfROFUAVU
youtu.be/Pqj4U04PAUo
youtu.be/syJzruxVHfM
youtu.be/X6AmoZ6wxVI
youtu.be/zKRQZ8i1Rtc
Zdroj: Ing. Matej Valiska