Refuge – upcoming debut, the first song
18. April 2018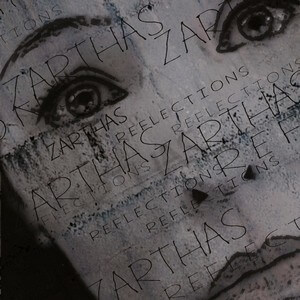 Refuge (old members of Rage), will release debut album Solitary Man on 8. June.
This day they published the first song from it:
Current lineup Refuge:
Peavy Wagner – vocals, bass
Manni Schmidt – guitar
Christos Efthimiadis – drums
Links:
http://www.refuge-band.de/
https://www.facebook.com/refugegermany/?fref=mentions
Source of Information: https://www.facebook.com/frontiersmusicsrl/
Candlemass – LEGENDARY CANDLEMASS TO RELEASE NEW EP 'HOUSE OF DOOM' OUT ON MAY 25th!
PRE-ORDERS AVAILABLE NOW!
17. April 2018
The Swedish pioneers of timeless slowness are back in top form, distilling the essence of epic doom metal!
It only takes a few short bars of the title track 'House Of Doom' to feel that familiar sensation again: yes, Leif Edling aka the undisputed king of minor key songwriting has returned. With him, he brings frenzied riffing, melancholy made sound and warm Hammond organ tapestries that form the pillars of every CANDLEMASS classic!
CANDLEMASS is back in top form with this killer doom epic. 'The House Of Doom' EP comes with 3 bonus tracks, is raw and in your face and today is available for PRE ORDER!
The Swedish pioneers of timeless slowness managed once again to distill the essence of epic doom metal – and at the same time they make waiting for the next long player (to be released in fall 2018) even harder…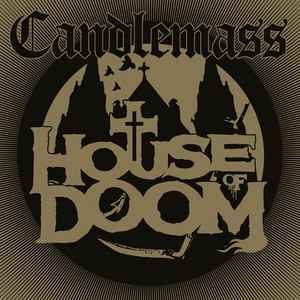 Links:
WWW.FACEBOOK.COM/CANDLEMASS
WWW.HOUSEOFDOOM.COM
WWW.NAPALMRECORDS.COM
Source of Information: Napalm Records Promotion Team
Primitai – London Melodic Metallers PRIMITAI To Release "The Calling" On May 25, 2018
17. April 2018
Photo: Charis Bagioki
Get ready as something special is about to be unleashed, heed "The Calling" by PRIMITAI – a killer slab of high quality melodic metal! Primitai (pronouned Primi-tie) are a London based melodic metal band drawing inspiration from classic heavy metal and combining it with a modern production, intensity and a subtle progressive edge. Whether sharing the stage with NWOBHM bands like Saxon, power metallers Edguy, thrash bands like Warbringer, or even Scandinavian sleaze rock like Crashdiet, the power, melody and intensity of Primitai's songs and performance has struck a chord with fans across a wide spectrum of metal. It's also worth mentioning that cover artwork of "The Calling" was painted by Claudio Bergamin – artist known from cooperation with acts such Battle Beast, Nocturnal Rites, or most recently – Judas Priest, for which he did the already iconic "Firepower" album artwork.
Teaser:

Preorder here.                              :
Lins:
https://www.facebook.com/primitai/
Source of Information: Bart Gabriel
Tremonti – RELEASES MUSIC VIDEO FOR THE DEBUT SINGLE
"TAKE YOU WITH ME"
16. April 2018
Tremonti, the band comprised of Mark Tremonti on vocals/guitars, Eric Friedman on guitars/backing vocals, and Garrett Whitlock on drums, have released the first official music video for the debut single from their fourth full-length album, A Dying Machine, worldwide via Napalm Records on June 8th. "Take You With Me", the second song released from the album, is now available on all streaming services. The music video for the song was directed by John Deeb and can be seen at:
Preorder on here.
Next links:
https://www.marktremonti.com
https://www.facebook.com/MarkTremonti/
Source of Information: Napalm Records Promotion Team