Powerwolf – nový videoklip
23.10.2018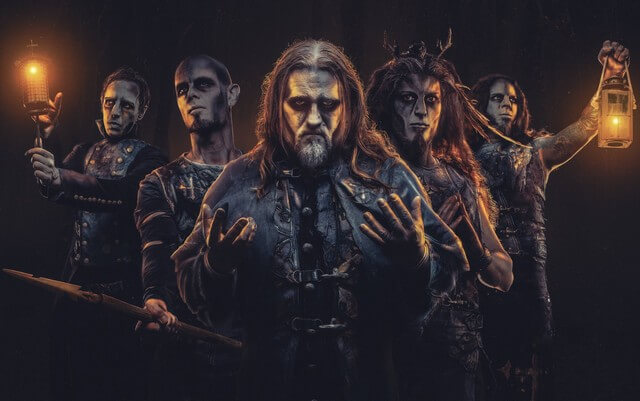 Megaúspešná nemecká kapela Powerwolf zverejnila videoklip k titulnej skladbe aktuálneho albumu The Sacrament Of Sin. Ten vyšiel 20. júla tohto roku.
Linky:
http://www.powerwolf.net
http://www.facebook.com/powerwolfmetal
Zdroj: Napalm Records Promotion Team
Sodom – nová zostava, chystané EP
22.10.2018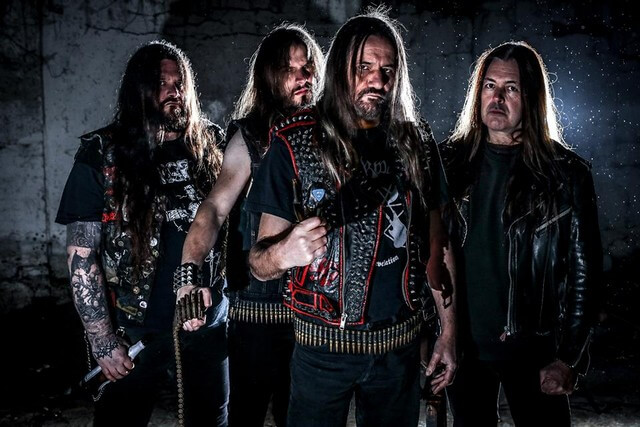 23. novembra vydajú nemeckí thrasheri Sodom nové, trojskladbové EP Partisan. Na ňom predstavia novú zostavu, ktorá sa dala dokopy tento rok (starnonový gitarista Frank Blackfire, nový gitarista Yorck Segatz a bubeník Husky).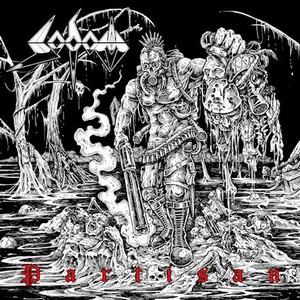 Tracklist:
Partisan
Conflagration
Tired & Red (Live)
Linky:
http://www.sodomized.info/
https://www.facebook.com/sodomized/
Zdroj: Steamhammer / SPV
Ottone Pesante – chystaný album
17.10.2018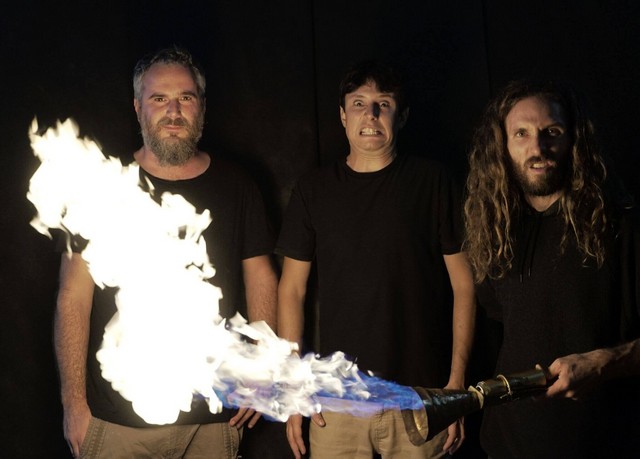 Talianske instrumental/experimental metal trio Ottone Pesante vydá 2. novembra nový album Apocalips. Kapela je výnimočná aj tým, že okrem bicích používajú iba trumpetu a trombón. Svoj štýl nazývajú "heavy brass metal". Okrem iného na ďalší rok vystúpia aj na Slovensku.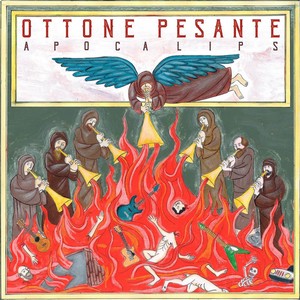 Videoukážka:

Linky:
http://www.ottonepesante.it/
https://www.facebook.com/ottonepesante/
Zdroj: Ottone Pesante
POETRY IN TELEGRAMS zverejnil bubeníka novej nahrávky
22.10.2018
Johny Štefeček, slovenský zastrešovateľ medzinárodného minimalistického hudobného projektu POETRY IN TELEGRAMS odhalil post bubeníka v najnovšej nahrávke, ktorá uzrie svetlo sveta už za pár dní. Je ním Marco Minnemann (GER/USA).
Marco Minnemann, je nemecký bubeník a multiinštrumentalista, momentálne žijúci v USA, ktorý pôsobil v kapele H-BLOCKX. Postupne však začal spolupracovať s menami ako Paul Gilbert, Joe Satriani, Tony Levin, Jordan Rudess či Steven Wilson. A dnes už je tiež súčasťou Johnovho projektu POETRY IN TELEGRAMS. V súčastnosti však pôsobí vo vlastnom sólovom projekte THE ARISTOCRATS, kde vytvára hudobné kreácie spoločne s bassgitaristom Bryanom Bellerom a gitarovým virtuózom Guthriem Govanom. Čo prinesie Johnyho projekt POETRY IN TELEGRAMS za pár dní na novinke, uvidíme. Ja verím, že si to určite netreba nechať ujsť.
Linky:
www.poetryintelegrams.com
www.facebook.com/poetryintelegrams
https://www.youtube.com/user/poetryintelegrams
Zdroj: https://www.metalscena.sk/, foto: Svetozár Štefeček
Nové Podujatia
V zoznamoch pribudlo:
Diamond Head + Gin Annie at Collosseum (Košice) 5.11.2018
www.metalmania-magazin.eu/zaujimave-podujatia/diamond-head-gin-annie-at-collosseum-kosice-5-11-2018/
Within Silence & Meteora & As Night Falls; 23. november 2018; Collosseum Club – Košice
www.metalmania-magazin.eu/zaujimave-podujatia/within-silence-23-november-2018-collosseum-club-kosice/
TOPFEST 2019; Horkýže Slíže, Doctor P.P., The Circus Brothers; 28.-29. jún 2019
www.metalmania-magazin.eu/festivaly/topfest-2019-horkyze-slize-doctor-p-p-the-circus-brothers-28-29-jun-2019/
Páčil sa ti tento článok?