Turilli/Lione Rhapsody – začiatok nahrávania debutového albumu
21.12.2018

Fabio Lione, Luca Turilli, ohlásili začiatok nahrávania debutového albumu, ktorý bude vydaný pod hlavičkou ich novej kapely Turilli/Lione Rhapsody. Jej súčasťou sú aj Dominique Leurquin (gitara), Patrice Guers (basa), Alex Holzwarth (bicie). Nahrávací proces prebieha v Domination štúdiu v meste Fiorentino v San Marine.
y
Luca Turilli uviedol: ,,Konečne nastal čas na vstup do štúdia. Pre túto kapelu chceme moderný zvuk, o ktorom sme s Fabiom vždy snívali. Nájsť skvelé štúdio bolo pomerne jednoduché. Nakoniec sme si vybrali Domination štúdio Simona Mularoniho v San Maríne. Simone a jeho štúdio sú synonymom špičkovej kvality a taktiež je úžasným zvukovým inžinierom a ma taký ,,workoholický" postoj, ktorý všetci zdieľame a milujeme. Už bolo načase začať a nemusíme hovoriť, že sa tešíme ako malé deti. Budeme vás informovať."
Fabio povedal: ,,Veľmi veríme vo víziu nových Turili/Lione Rhapsody, aby sa nová hudba prezentovala ako  niečo skutočne inovatívne, moderné a svieže, obohatené o nekompromisný zvuk modernej produkcie. Tiež veríme vo veľký prínos fanúšikov, ktorý nám pomôže dosiahnuť tento dôležitý cieľ a začať novú – dôležitú kapitolu našej hudobnej kariéry. Spoliehame na Vás všetkých, aby sa to všetko podarilo."
Album bude vydaný v lete budúceho roka.
Linky:
https://www.facebook.com/tlrhapsody/?ref=br_rs
https://www.indiegogo.com/projects/turilli-lione-rhapsody/
Zdroj: http://www.blabbermouth.net/
Swallow The Sun – videoklip k novému singlu
21.12.2018
Fínskí melancholic/doom-death metalisti Swallow The Sun zverejnili dlhočizný, skoro 14 minútový videoklip k singlu Umina Aurea.
Daný počin je dostupný ako 12 palcový EP vinyl a digitálne.
Tracklist:
Lumina Aurea
Lumina Aurea (instrumental version)
Nový full album Swallow the Sun – When A Shadow Is Forced Into The Light uzrie svetlo sveta 25. januára prostredníctvom Century Media Records.
Linky:
https://www.facebook.com/swallowthesun/
Zdroj: http://www.blabbermouth.net/
Wind Rose – zmluva s Napalm Records
21.12.2018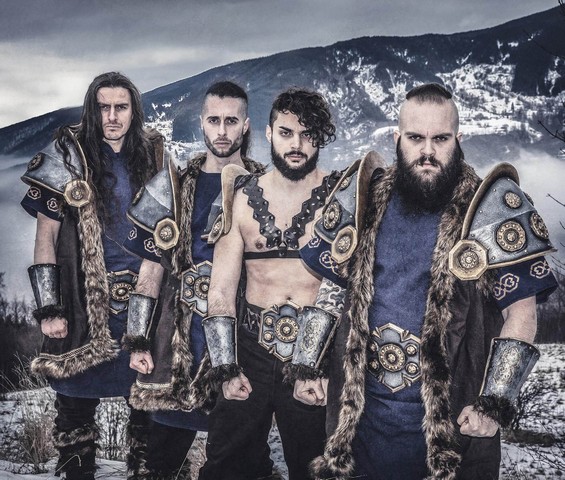 Po úspechu albumu Stonehymn, účasti na festivaloch ako Bloodstock Open Air a úspešných turné s kapelami ako Finntroll, Wintersun, Ensiferum a Eluveitie, sú Wind Rose odhodlaní pokračovať vo svojej ceste cez hory, ľad a sneh! Nedávno spojili svoje sily s prestížnym rakúskym vydavateľstvom Napalm Records!
Na ďalší rok nás potešia novým albumom.
Linky
http://www.windroseofficial.com/
https://www.facebook.com/windroseofficial/
Zdroj: Napalm Records Promotion Team
Nyos – chystaný album
21.12.2018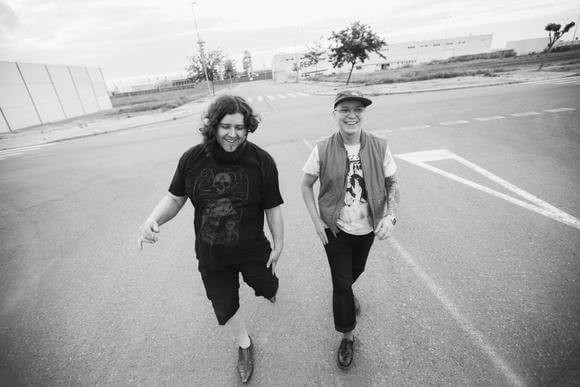 Fínske noise-instrumental rockové duo Nyos 22. februára 2019 vydá nový album Now.
Tracklist:
Urgence
High Five
L.W.P.
Zebracazebra
Tiglio
Mutante
Death Star
Aveiro
Ukážka:
https://nyos.bandcamp.com/track/zebracazebra
Linky:
https://www.facebook.com/nyosband/
Zdroj: Mona Miluski/ALL NOIR