BLIND GUARDIAN'S TWILIGHT ORCHESTRA – Orchestral album "Legacy Of The Dark Lands" to be released in November 2019!
1. March 2019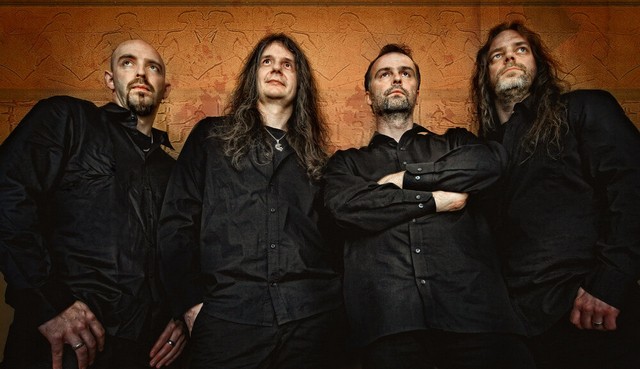 2019-03-01 – Promising to be one of the most ambitious projects in metal's history, BLIND GUARDIAN's upcoming release will be well worth the wait. The idea to record an orchestral album originally formed in the minds of the two leading lights of the BLIND GUARDIAN universe – guitarist André Olbrich and singer Hansi Kürsch – during the 1990s when BLIND GUARDIAN started to use orchestral elements to enhance their opulent sound.
In recent years the giant project started to take shape, and parallel to epic sound cascades, the lyrical concept was developed. For this, BLIND GUARDIAN was able to find support in German bestselling author Markus Heitz, whose new novel "Die Dunklen Lande" is being released today (March 1st). The book is set in 1629 and contains the prequel to BLIND GUARDIAN's opus "Legacy Of The Dark Lands", which will be released November 1st.
Watch the short trailer, to get a first impression of the album:
"It's incredible, that after 20 years we can actually finish this really exciting project. I am so happy and more than satisfied with it. Every single track unveils spectacular worlds and tells its very own story. With this album our biggest creative dream finally becomes reality." says front man/singer Hansi Kürsch whose favourite author was equally excited about the collaboration: "It's really crazy: As Pen&Paper role players we used to listen to BLIND GUARDIAN whilst playing. And years later I get to work together with the band, which was incredible. It's amazing, the things that can happen sometimes", Markus remembers. "Of course I immediately agreed to join! This creative collaboration is very special for me."
The two protagonists have actively cultivated their creative exchange over the last five years. "Markus is a great story teller; with "Die Dunklen Lande" he created the perfect setting and with the mysterious Nicolas the perfect character for our complex works. His inventiveness seems to be almost infinite. Absolutely impressive and very inspiring" praises Hansi Kürsch regarding the fruitful cooperation with the highly renowned fantasy author. Both sides tell in their own way the story of the mercenary Nicolas and his involvement in the Thirty Years' War. Author Markus Heitz starts the story off in his book and BLIND GUARDIAN follow suit with "Legacy Of The Dark Lands".
What is the secret surrounding Nicolas? Will he be able to cast off the chains of war and how will his loved ones fare? On "Legacy Of The Dark Lands" via BLIND GUARDIAN'S TWILIGHT ORCHESTRA, André Olbrich and Hansi Kürsch fulfil their long-time wish of emphasising imposing choral singing and classical orchestral arrangements. It promises to be an opus unlike any other that the German quartet has ever released, or rather: an opus, as has never been heard ever before.
Links:
http://www.blind-guardian.com/
https://www.facebook.com/blindguardian
Source of Information: Nuclear Blast, photo: http://www.metal-archives.com
Hans Lundin – The Solo Years 1982-1989 
27. February 2019
For the first time on CD the complete 80s decade music of Hans Lundin (Kaipa), partly remixed and all high-end remastered in 2018.
Hans Lundin released three solo albums in the 80s. TALES in 1984, VISIONS OF CIRCLES OF SOUNDS in 1985 and HOUSES in 1989. With a childlike sense of wonder Hans created his own musical landscapes switching back and forth between grand majestic beauty and tiny joyful playfulness. He also never forgets his talent in writing beautiful melodies and creating special moods in the music by his sound designs. The whole can be like a folkloristic tune, like entire landscapes of sound, like Asian inspired instrumental music or Prog-Rock influenced songs as well. Mostly working on his own he sometimes invited old friends as guest musicians. You can hear former Kaipa members Roine Stolt, Max Åhman, Ingemar Bergman and Mats Löfgren. From early The Flower Kings line-ups you might remember the names of Ulf Wallander and Hasse Bruniusson.
Hans Lundin explains: "After 18 years as a musician (of which 9 were with the group Kaipa) I planned to make a solo album in 1982. I was inspired by a lot of other musicians, who apart from their own bands, recorded solo albums where they could freely express their own ideas. Back then, I owned an 8-track tape recorder which made it possible for me to record my musical ideas." The music in the 80s was undergoing a lot of changes, compared to the 70s. One reason for that was that very new kind of equipment was made, especially in the sector of keyboards and synthesizers. Hans Lundin was following that path and he was very much-up-to-date with his musical equipment in those years.
"The 1980s were a time when I, as many other musicians, wanted to go further and explore the future of making music. Using old out-of-date instruments, like the Hammond Organ, was out of the question. Synthesizers were the future and they had developed tremendously during those years. I spent a lot of time creating my own sounds, especially with ring modulation that created personal sounds with a flair of bells and a metallic timbre. On TALES I used Yamaha CS-60 and Prophet 5 synthesizers while on VISIONS OF CIRCLES OF SOUNDS I had substituted the Prophet 5 with the new Yamaha DX7. I also used as well a Yamaha CP-70 Electric Grand Piano. As early as in the late 70s I started toying with connecting my synthesizers through a distortion box for the main melody and solo sounds, sometimes even for the bass. I further developed this system during the 80s and it can be heard a lot on all the albums in this box," says Hans Lundin about his musical equipment and the art of the recordings in this 6 CD Box.
CD 1: TALES (1984)
This album was released as vinyl record in 1984. It was remixed and remastered for this box and appears for the first time on CD! The song 'Ripples' and the first part of the song 'Narrow Escape' had previously been played live by Kaipa in 1980 and 1981.
CD 2: VISIONS OF CIRCLES OF SOUNDS (1985)
It was released as vinyl record in 1985 and remixed and remastered for this box. This album appears for the first time on CD! Max Åhman and Ulf Wallander are guest musicians on some of the recordings.
CD 3: HOUSES (1989)
HOUSES was originally released on CD only in 1989, the new technical medium in the second half of the 80s. It was remastered for this box. Roine Stolt, former member of Kaipa and later performing with The Flower Kings, Transatlantic, Steve Hackett Band, plays guitar here.
CD 4: THE VEILED SEVENEYED DANCER (1986-87)
A previously unreleased album, made between VISIONS OF CIRCLES OF SOUNDS and HOUSES, so it could have been Lundin's third solo album in 1987. THE VEILED SEVENEYED DANCER is released within this box for the first time! The last song 'The Young Folke' is an early and different version of 'Folke´s Final Decision' which is included on NOTES FROM THE PAST, the first album of the revived Kaipa in 2002.
CD 5: IN SEARCH OF THE GREEN GLASS (1980-84)
This CD contains twelve songs recorded between 1980 and 1984 which did not find their way to the albums of that period, TALES and VISIONS…, so somehow they can be seen as bonus tracks for both Solo albums. Max Åhman and Mats Lindberg of the late Kaipa are guest musicians on one of the tracks.
CD 6: OKÄNT ÖDE (1979-84)
ÖKANT ÖDE, which means 'Unknown Destiny', is a true bonus for this SOLO ALBUM BOX because the songs on this CD were originally created within or for a band context. The CD contains some KAIPAdemos, vocal tracks with Swedish lyrics and instrumental songs, all recorded between 1979 and 1984. Therefore here can be found the most other musicians, like Max Åhman again, but also Hasse Bruniusson, Ingemar Bergman and Mats Löfgren, the talented singer from the Kaipa line-up between 1977 and 1980.
Links:
https://www.facebook.com/Kaipa.music/
Source of Information: SPV
The Shiver Announce The Reissue Of "Adeline" Via Wormholedeath!
25. February 2019
Italian alternative rock combo The Shiver are excited to announce the reissue of their album "Adeline" via Wormholedeath.  "Adeline" will be available on all digital stores on 13 March 2019. The full lenght-album contains the exclusive bonus track  "Light Minutes live @ Manchester Academy".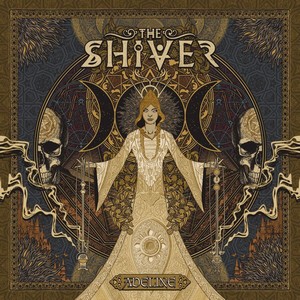 Tracklist:
Awaiting
Adeline
Rejected
Wounds
How Deep Is Your Heart, How Dirt Is Your Soul
Light Minutes
High
Pray
Miron-Aku
Electronoose
Light Minutes live @ Manchester Academy***
BIOGRAPHY
2017 marked the great return with a new full-lenght of one of alt metal's most unique, fast growing bands of the italian wave, THE SHIVER.  A couple of years ago Faith (singer) and Finch (drummer) joined forces with Morris (bass) and now Giacomo Pasquali, guitar player. The band released "Adeline" on April 4th 2017. With their first two albums "A New Horizon" and "The Darkest Hour" , the band started building up their profile as a strong live act touring all over Europe as support band for Papa Roach, Misfits, Vanilla Sky, God Is an Astronaut, Dead Letter Circus, Tarja and many others, getting enthusiastic response by both media and fans alike for their great energy on stage. The band is now spreading the world with their brand new album "Adeline", where Faith's stellar voice is enough to make The Shiver attractive and a must listen. The immersive layers of synth and guitar create some impressive soundscapes that permeate all songs. We hope "Adeline" can stick to your head and keep you coming back again and again. THE SHIVER were recently on the road (Sept/Oct ,18) for a spectacular tour with THE RASMUS.
Links:
https://www.facebook.com/theshiver.net/
Source of Information: WormHoledeath Press
SAFENAT PANEACH – WE CAN BE JIROUS JUST FOR ONE DAY
25. February 2019
Czech rockers SAFENAT PANEACH released new album  SAFENAT PANEACH II,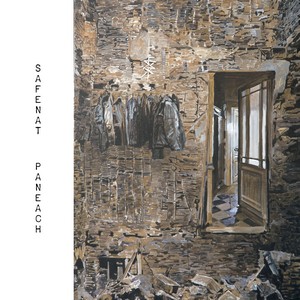 Listen on:
https://open.spotify.com/album/4auujC0ifFOGZdglDFNU3r
https://safenat.bandcamp.com
FB
https://www.facebook.com/safenatpaneach2014/
Source of Information: SAFENAT PANEACH