Destruction – cover chystaného albumu
15.5.2019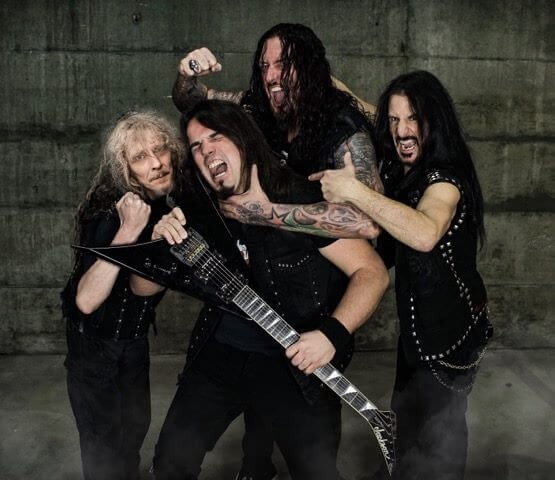 Nemecká thrash metalová legenda Destruction zverejnila cover chystaného albumu Born To Perish. Na svedomí ho ma známy maďarský umelec Gyula, ktorý spolupracoval s kapelami ako napr. Stratovarius, Annihilator, Grave Digger a mnohými ďalšími…

Dátum vydania je stanovený na 9. augusta.
Linky:
http://www.destruction.de/
https://www.facebook.com/destruction/
Zdroj:: https://www.facebook.com/nuclearblasteurope/
Crystal Viper – chystaný album Tales of Fire and Ice
15.5.2019
Poľskí heavy metalisti Crystal Viper (tento rok vystúpia aj na Rocku pod Kameňom) začali pracovať na novom albume, ktorí bude vydaný tento rok. Siedmi album Martinej družiny sa bude volať Tales of Fire and Ice. Vydaný bude opäť pod AFM recrods vo formátoch CD, limitovaná LP edícia a digital download. ,,Práve sme dokončili pred-produkciu a myslím si, že veľa našich fanúšikov bude prekvapených" – povedala Marta, fontwomanka. Ďalej dodala ,,Nové skladby znejú ako Crystal Viper, no z hľadiska energie a atmosféry sú také – iné".
Posledný album kapely Queen Of the Witches vyšiel vo februári 2017 prostredníctvom AFM Records a v lete 2018 Crystal Viper vydali limitované vinylové EP – At The Edge Of Time
Linky:
http://www.crystalviper.com/
https://www.facebook.com/crystalviperofficial/?fref=ts
Zdroj: Bart Gabriel
Motanka – ukážka z chystaného albumu
15.5.2019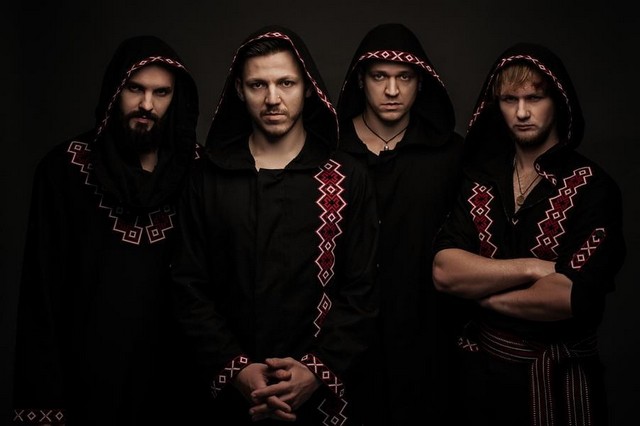 Víťazi ukrajinskej Wacken Metal Battle 2018 Motanka vydajú 7. júna rovnomenný debutový album.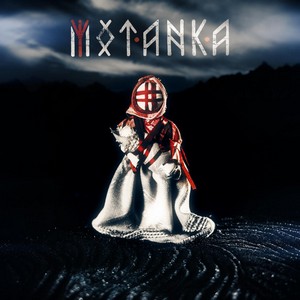 Tracklist:
Alatyr
Fire Burns
Air
Des' u horakh
Oy ty moya zemle
Bosymy nizhkamy
Voroh
Berehynya
Horizon
Pace of the space
Khreshchennya
What are you living for?
Verba
Kroda
Dnes prišli s ďalšou ukážkou – vo forme lyric videa k skladbe Oy ty moya Zemle.
Linky:
https://www.facebook.com/motankaband/
Zdroj: Napalm Records Promotion Team, Foto: Viktor Golikov, Artwork: Artwork: Josh Graham, Suspended in Light
Cruadalach zveřejnili druhý a tentokrát komiksový klip k desce Raised By Wolves!
16.5.2019
Smečka Cruadalach vás opět zdraví a má pro vás čerstvou novinku! Jak jistě víte, na podzim loňského roku jsme vydali desku Raised by Wolves s ústředním singlem Brave New Dawn, ke kterému jsme vypustili klip natočený v klubu Cross se spoustou světýlek a tak.
Co jste ale nevěděli, je, že paralelně s hraným klipem tak trochu bláznivě vznikal i animovaný klip, který jsme nakonec upozadili, protože jsme potřebovali mít v klipu motorkáře, nahý holky a kytaristu v županu, a to (kytaristu v županu) nikdo kreslit nechtěl.
Kreslený klip jsme ale i tak nakonec nechtěli zahodit, a tak jsme nápad použili k dalšímu songu z Raised by Wolves – tentokráte úvodní písničce Eyes Wide Open. Ta se hudebně vrací k folkovým kořenům daleko víc než zbytek desky, takže aby toho návratu nebylo moc, tak je klip plný korporátních padouchů, vraždících klaunů a vesmírných lodí. Kompletní grafiku klipu zpracoval kreslíř Roman Kelbich. Střih jsme si pak DIY doladili v mocném složení našeho bubeníka Toma a obou mudrujících kytaristů a o státním svátku 8. května jsme to celé pustili do světa. Tak dejte vědět, jak se vám klip líbí, a těšíme se na vás naživo, protože to je prostě vždycky nejlepší!
Mrkněte se zde na náš nejnovější počin:
Starší klip se županem najdete tady:
Tlačová správa