THE NEW ROSES – New Album "Nothing But Wild" Out On August 2nd!
14. July 2019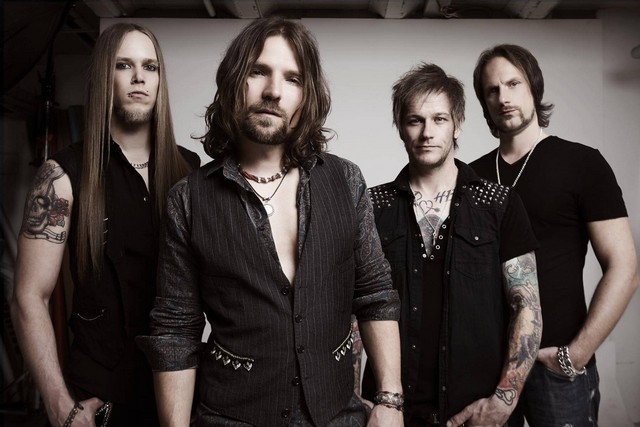 Nothing But Wild simply is the ultimate love letter to US rock –
and the real deal
German Hard Rockers THE NEW ROSES are back to climb the rock Olympus with their fourth studio album Nothing But Wild! After successful live appearances all over the world, lately opening for KISS, and the invitation to tour with the legendary Scorpions in summer, the four-piece, centered around vocalist/guitarist Timmy Rough is ready to deliver the long awaited follow up for One For The Road (2017), which hit the top 20 in Germany.
THE NEW ROSES on Nothing But Wild:
"On Nothing But Wild, we fully concentrated on catchy songs with big melodies. Our goal was to record a strong and energetic Rock'n'Roll album without any frills and fillers. Simply true, simply loud, simply wild!"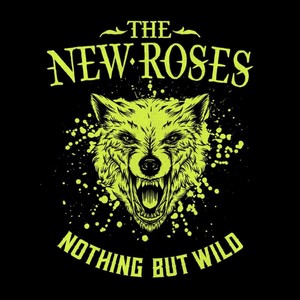 Tracklist:
Soundtrack Of My Life
Can't Stop Rock & Roll
Down By The River
Nothing But Wild
Heartache
The Bullet
Runnin' Out Of Hearts
Unknown Territory
As The Crow Flies
Give & Take
The Only Thing
Meet Me Half Way
Glory Road
The First Single:

Singer Timmy Rough on "Down By The River":
Most of the band members grew up near river Rhine. Needless to say that we spent most our youth at the river. A sixpack of beer, a cassette tape deck and a girl you can fall in love with immediately…and the river. That was all we needed. That's the attitude we put in "Down By The River". Probably it will be played on any radio at any river and becomes the soundtrack of somebody's summer…"
Links:
https://www.thenewroses.com
https://www.facebook.com/TheNewRoses/
Source of Information: Napalm Records Promotion Team, Foto: Frank Dursthoff
Destruction – new member
13. July 2019
Legendárni thrasheri Destruction 9. augusta vydajú svoj 17. štúdiový album Born To Perish (Nuclear Blast). V aktuálnom traileri k nemu zároveň predstavili nového člena.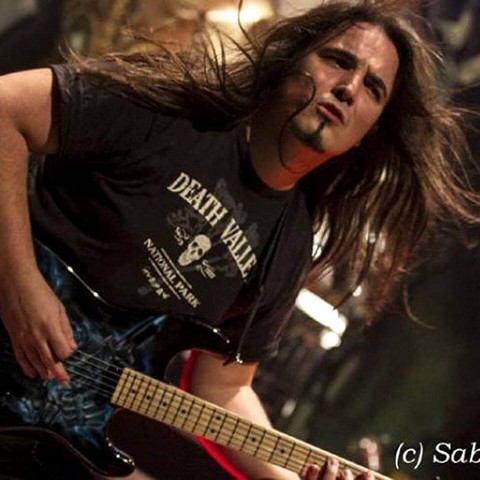 Destruction have new member – new guitarist Damir Eskić. He was born in Bosna and Hercegovina, but he leaves in Swiss now.
Links:
http://www.destruction.de/
https://www.facebook.com/destruction/
Source of Information: Blabbermouth, Foto: www.metal-archives.com
Melodic/power metal band SIGNUM REGIS is stoked to announce the new lead singer, JOTA FORTINHO.
13. July 2019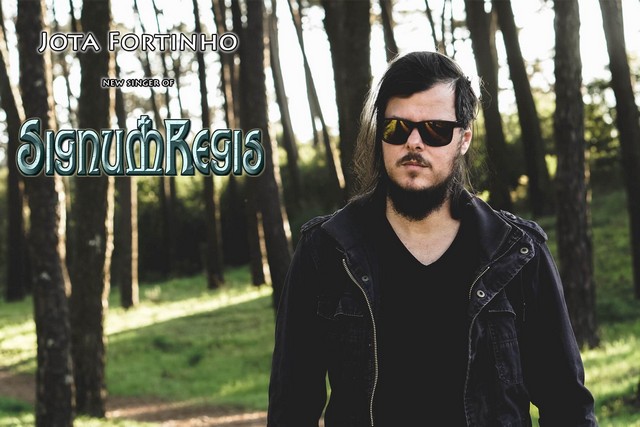 Jota was born in Brazil and played in numerous bands before he moved to Europe. He was invited to join Signum Regis in 2018. The band was very impressed by his previous work and also his interpretation of some of the older Signum Regis songs.
Jota has a very wide vocal range and can sing anything from the band's catalog and beyond. His vocal inspirations are Andi Deris and Michael Kiske. Since he joined SIGNUM REGIS, Jota and the rest of the band were recording a new album, which is now 100% mixed and mastered.
New lyric video on YouTube
Here you can hear Jota for the first time with SIGNUM REGIS singing the first single from the new album. The track is called "I Always Go All-in".
The lyric video was done by Wayne Joyner. Album mixed by Ronnie König and mastered by Jacob Hansen.
Currently, the band is rehearsing the new songs for live shows.
The story behind the song
Ronnie talks about the songwriting and the meaning of the lyrics of the song "I Always Go All-in"
SubscribeStar
The band is also launching a brand new SubscribeStar page for fans, where they will be able to get special content (behind the scenes footage, rehearsal videos, instructional videos with tabs and comments, home videos …). The first 20 subscribers will get a little present (physically per post).
Check it out here: https://www.subscribestar.com/signum-regis
Links:
http://www.signum-regis.com/
https://www.facebook.com/SignumRegis/
Source of Information: Signum Regis
Ramchat – new videoclip 
11. July 2019
Slovak black metalists Ramchat published videoclip for song Rúbali, sekali! It is cover from band Vrbovských vrb.
Links:
https://www.facebook.com/ramchatband/
Source of Information: Hirax/Ramchat