JINJER Release New Single & Official Music Video, "On The Top"
11. October 2019

"A cocktail of modern prog metal, 'Macro' is the album where Jinjer show us what the future of heaviness sounds like." – Loudwire
Ukrainian modern metal frontrunners JINJER have returned with a vengeance! Today, JINJER turns heads with a new music video for the gut-punching anthem "On The Top". Never failing to deliver an unforgettable hook, "On The Top" slinks along a punishing groove before soaring into melodic passages – just another example of what listeners can expect to be met with on the band's upcoming full-length album, Macro, out October 25, 2019 via Napalm Records.
"While one is climbing, the rest is falling down in the name of profit –
Is it lonely on the top?"
JINJER says about "On The Top":
"Have you ever felt like a rat in a rat race? It seems like the world is spinning faster and faster every single day and everyone is going crazy searching for this thing called success. However, we tend to forget that real happiness has nothing to do with it- not a career, achievements, money etc. Is it really worth climbing up the ladder just to be ON to the TOP if there is nothing or no one there for you in the end? It's OK to want to be the best you can possibly be but just remember that success has its price but it's up to you to decide how much you are willing to pay for it. It's your choice to make but your burden to bare …"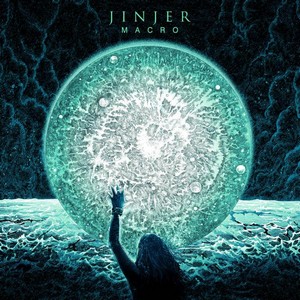 Tracklist
On the Top
Pit of Consciousness
Judgement (& Punishment)
Retrospection
Pausing Death
Noah
Home Back
The Prophecy
IainnereP
The first single Judgement (& Punishment):
youtu.be/zt3hEznbuuM
Links:
http://www.facebook.com/JinjerOfficial
http://jinjer-metalband.com/
Source of Information: Napalm Records Promotion Team Photo: Javier Bragado, Cover: Reuben Bhattacharya | Visual Amnesia
NANOWAR OF STEEL – Sign worldwide contract with Napalm Records!
9. October 2019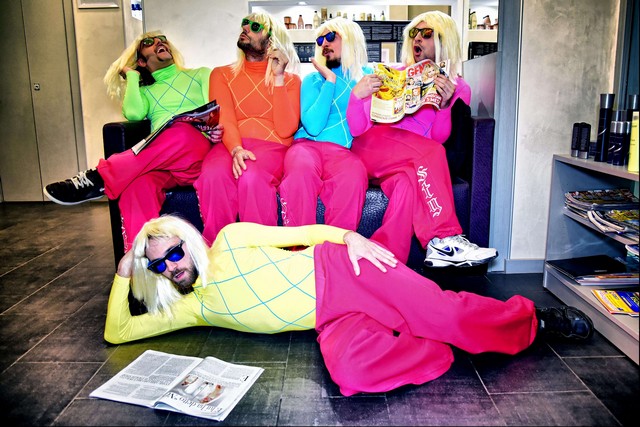 "We take parody very seriously!"
NANOWAR OF STEEL, international masters of parody-metal, have pushed it to the next level and signed a worldwide contract with Napalm Records.
Humor in metal is a rarity, but NANOWAR OF STEEL impressively boost its existence by mixing contrasting musical styles like ska and true metal, crafting a genre-fluid fun formation. The band was formed in 2003 in Rome (IT) and has been dedicated to tongue-in-cheek metal ever since.
The band's unique sense of humor is rooted somewhere between the Italian sun and the darkness of the Norwegian winter. Their latest release, "Norwegian Reggaeton", combines all well-known clichés of both cultures, creating a new, unprecedented offering.
After four full length studio albums, the band is now ready to take the next step on the Stairway to Valhalla. Beware: NANOWAR OF STEEL take "parody very seriously"!
NANOWAR OF STEEL on the signing:
"We are proud to show the world that we are not just a bunch of uneducated clowns, but a bunch of uneducated clowns with writing and reading skills, as the reading and signing of an actual music contract shows.
For the first time in our 15-year career, this record deal will allow us to show the world that our idiocy truly has no boundaries. Thanks, Napalm, for believing in us and in our special brand of genre-fluid metal!"
"Norwegian Reggaeton" finally available on Vinyl!
With their latest release, "Norwegian Reggaeton", NANOWAR OF STEEL have created the first metaltón (metal + reggaeton) song in the history of summer hits.
After the digital release in July, a limited 7" single, which contains the songs "Norwegian Reggaeton" and "Bestie di Seitan", will be released on November 22.
Links:
https://www.nanowar.it/
https://www.facebook.com/nanowarofsteel/
Source of Information: Napalm Records Promotion Team
Sepultura – announce new concept album "Quadra" for early 2020
7. October 2019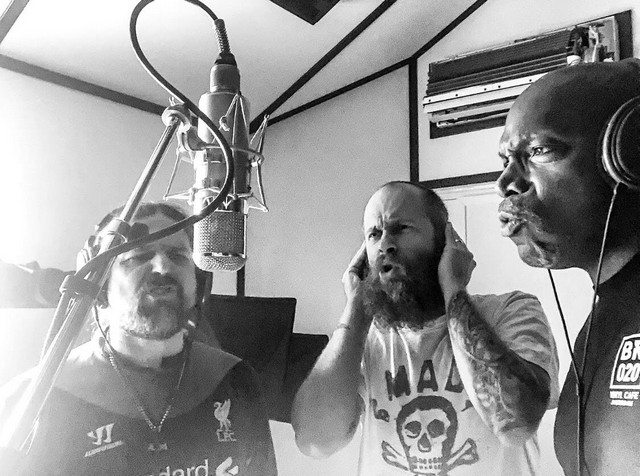 During their performance at Rock in Rio Festival last Friday, Brazil's metal icons SEPULTURA unveiled the first details of their upcoming studio album, and now want to make it official for their worldwide fanbase; the band's next full-length release will be a thrilling concept album titled »Quadra«, scheduled to see the light of day in early 2020 through Nuclear Blast Records.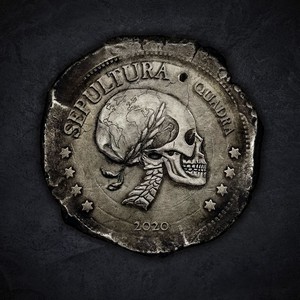 After relentless touring for their previous opus »Machine Messiah«, released in 2017, the Latin American quartet returned to the legendary Fascination Street Studios to once again work with producer Jens Bogren. »Quadra« saw the band pushing their own mental and physical boundaries and has been one of their hardest albums to complete, as singer Derrick Green explains:
"The experience was like no other time in the studio. I felt the preparation was key in making the recording process go as smooth as possible. We were relentless each day giving everything that we had until complete exhaustion of the mind, body, and soul. This album is a direct result of the sign of times.
The music is an evolution needed to push ourselves to go further than we ever have."
Today, the band also unveils the cover of this 15th studio piece, created by Christiano Menezes for Darkside Books. Revolving around the meaning of the number 4, the concept goes much deeper and the band's mastermind Andreas Kisser explains the idea behind the depicted coin:
"Quadra, among other meanings, is the Portuguese word for "sport court" that by definition is a "limited area of ​​land, with regulatory demarcations, where according to a set of rules the game takes place.
We all come from different Quadras. The countries, all nations with their borders and traditions; culture, religions, laws, education and a set of rules where life takes place. Our personalities, what we believe, how we live, how we build societies and relationships, all depends on these set of rules that we grew up with. Concepts of creation, gods, death and ethics.
Money, we are enslaved by this concept. Who's poor and who's rich, that's how we measure people and material goods. Regardless of your Quadra you need money to survive, the prime rule to play this game called life. Hence the coin.
The coin is forged with the senator skull, who represents the set of rules and laws we live by; the world map on his head delimiting the borders of all nations, imaginary lines separating people by concepts of race and the sacred."
The release date, pre-order and first single will soon be revealed, so stay tuned for further details.
Links:
www.sepultura.com.br
www.facebook.com/sepultura
www.instagram.com/sepultura
www.nuclearblast.de/sepultura
Source of Information: NUCLEAR BLAST Anne Swallow, Photo: Derrick Green
Nile – release lyric video for second single 'Vile Nilotic Rites'!
7. October 2019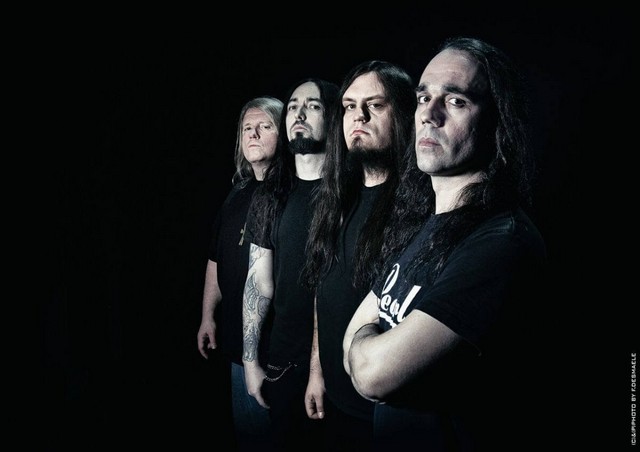 Technical death metal Egyptologists NILE are proud to reveal their ninth album, »Vile Nilotic Rites,« will be released on November 1st via Nuclear Blast. Today, the band offers a lyric video for the second single and title track, 'Vile Nilotic Rites,'.
Karl Sanders comments, "'Vile Nilotic Rites' was a depraved yet fun song to write and record. Now that we are playing it live on tour, we are for sure enjoying sharing the song onstage with metal fans. 'Vile' is a catchy track with a lot of variety in the tempo; from crushing heavy, to irresistible mid-paced groove, to uptempo blasting. It also has a creeping, heavy evil vibe yet with just the right amount of technicality to be an undeniably fun blast to play. The lyrics are some of my favorite on the album as are the vocal performances, par excellence from Brian and Brad, as well as some extremely brutal yet tasteful and enjoyable drum work from George. 'Vile' was one of the first songs written for this album so we have certainly impatiently waited a long time to be able to bring this track to metal fans."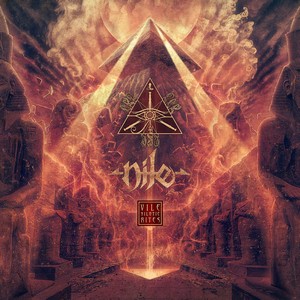 Tracklist:
Long Shadows Of Dread
Oxford Handbook Of Savage Genocidal Warfare
Vile Nilotic Rites
Seven Horns Of War
That Which Is Forbidden
Snake Pit Mating Frenzy
Revel In Their Suffering
Thus Sayeth The Parasites Of The Mind
Where Is The Wrathful Sky
The Imperishable Stars Are Sickened
We Are Cursed
More on »Vile Nilotic Rites«: 'Long Shadows Of Dread' OFFICIAL LYRIC VIDEO:

The first single Long Shadows of Dread:
https://youtu.be/tXZvLIN75Fs
Links:
https://www.facebook.com/nilecatacombs/
https://www.instagram.com/nile_official/
https://www.twitter.com/nilecatacombs/
https://www.nuclearblast.de/nile/
Source of Information: NUCLEAR BLAST Philipp Adelsberger, Photo: Francesco Desmaele