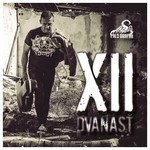 Vždy je ťažké a smutné sledovať pády legiend. Ako napr. u bratislavskej kapely Metalinda. A po Paľovom odchode je to ešte horšie. Paľo odišiel v pravom čase. A jeho sólovky, teda hlavne prvá a tretia boli narozdiel od bývalého chlebodárcu, počúvateľné.
Nová platňa sa nesie v duchu jeho sólo debutu. Pomerne kvalitný pop rock. Dobrý zvuk, dobré hudobnícke výkony a občasné pritvrdenie. Pokiaľ na tretej sólovke sa pokúsil o nejaký lacný heavy metal, tak toto sa celé tvári ako áčková produkcia.
Čo mimoriadne prekvapí v akej forme Pali je. Spieva ako za mlada. Neviem ako to je live, no tu to znie skvele. Songwriting je fajn a napríklad v nádhernom refréne rockovice Fénix dostávam pocit, že je všetko v poriadku, keď na Slovensku ešte vznikajú takéto pesničky.
Pri Nie som anjel sa dostávame až k hard rocku, ale žial refrén nezaujal. Rock v opere čo je duet s LeRou evokuje Europe a patrí medzi vrcholy rovnako ako boogie Gentleman starých móresov, nu metalová Poker pre stratenú zem, melodická Zástavy.
Čo som neprekusol je skladba Bratislava nový rok 1919 s otrasným textom a príšerným klávesom čo mal nahradiť dychové nástroje. V balade Vieš si zaspievala Dominika Stará.
Dvanástka je celkom počávateľná a nechápem tie hejty, čo som na nete našiel. Je to proste pesničkový album a o to asi hlavne šlo. I keď si naozaj myslím, že Paľo v súčasnej forme keby si najal naozaj dobrých muzikantov a autorov, bol by schopný nahrať skutočnú hard 'n' heavy platňu, čo by bol pre jeho fanúškov prijateľnejší a tak aj úspešnejší a nezastal v tomto smere na tretine cesty ako pri albume Paľo Drapák 3. Kde zvuk a inštrumentácia pochovali celú snahu.
On je a navždy bude skvelý hlas metalovej Metalindy a to je to čo ľudia naozaj chcú a od neho čakajú.
Lineup:
Paľo Drapák – spev
Dominika Stará – spev (9)
LeRa – spev (5, 11)
Vokály – Braňo Droba (piesne 1, 2, 7), Katka Drobná (pieseň 9), Paľo Drapák*, Samo Mižičko* (piesne 1, 7)
Sólová Gitara  – Robin Hladík (piesne 1 od 8, 10, 11), Samo Mižičko* (pieseň 5)
Elektrická Gitara – Patrik Steve Neuhaus* (piesne 1, 2), Robin Hladík (piesne 1 po 8, 10, 11), Samo Mižičko (pieseň 5)
Akustická Gitara – Gabo Gotthardt (pieseň 9), Patrik Steve Neuhaus* (pieseň 10), Robin Hladík (piesne 1 po 8, 10, 11)
Elektrický Organ – Dušan Janeček (piesne 1, 4 po 6, 11, 12)
Klávesy – Patrik Steve Neuhaus* (piesne 2, 3, 8, 10)
Piano – Dušan Janeček (piesne 1, 4 po 6, 11, 12)
Basa – Maroš Repík (pieseň 9), Patrik Steve Neuhaus* (piesne 1 po 8, 10, 11)
Bicie – Marek Grešo (pieseň 1), Maroš Repík (pieseň 9), Patrik Steve Neuhaus* (piesne 1 po 8, 10, 11)
Tracklist:
Cesta V Nás
Fénix
Nie Som Anjel
Deväť Bielych Ruží
Rock V Opere
Gentleman Starých Móresov
Poker Pre Stratenú Zem
Zástavy
Vieš
Bratislava Nový Rok 1919
Zločin Z Vášne
Modlitba
Rok vydania: 2019
Vydavateľstvo: La Plata Production ‎
Youtube ukážka:

Linky:
https://www.palodrapak.sk/
https://www.facebook.com/PaloDrapakOficial/
https://bandzone.cz/palodrapakband?at=news
https://www.youtube.com/channel/UCWB-VoG25vMJLB-eG14HL5g
https://open.spotify.com/album/5aFbHGyscIRVV6vFLiqyFX
Hodnotenie: 4,5/5