ME AND THAT MAN Releases Sixth Single And Official Video "Confession", Feat. Niklas Kvarforth
20. March 2020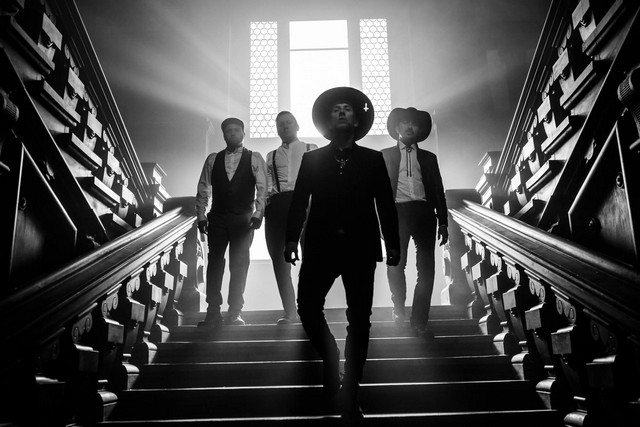 Through the barrel of a shotgun, salvation will come.
Nergal's darkened blues project ME AND THAT MAN has just released their last single off its upcoming album, New Man, New Songs, Same Shit, Vol.1. "Confession" is everything and nothing at all: a call straight into the void, a statement filled with melancholy, a prayer to no one and an apology to people you care about.
A mournful country lament, the song mirrors the dark epilogue of the upcoming album. The charismatic singer of Swedish black metal band SHINING, Niklas Kvarforth, lends his unforgettable, almost weeping vocals to the song and sublimates an almost physical sorrow that resonates through the subtle yet catchy guitar riffs.
He manages to breathe life into the self-loathing that the protagonist of the song seems to be feeling. The song will surprise the listener with a sudden eruption of an unanticipated black metal inspired drum solo and a bewildering outburst of emotion.
The accompanying audiovisual is equally remarkable and continues the story of the Devil himself. Watch the video below!
Nergal on "Confession":
""Confession" – an ode to gunslingers and saloon singers! The ending will surprise those who aren't aware of my other half and I hope it will put a smile on the faces of those that do; a statement, ME AND THAT MAN is limitless and capable of anything.

'That Man' for this one, Niklas Kvarforth. I sent Niklas a demo; my voice and lyrics and suggested he change anything he felt he should… only two words from the original demo version remain and happy to report, his version is way better! Some people compared his performance to Peter Steele… that gives me some ideas for the afterlife! Enjoy!"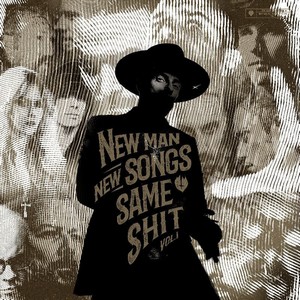 Watch The Official Video For "Confession"
Previous singles:
Surrender: https://youtu.be/fr1954pwx6o
Burning Churches: https://youtu.be/Q3UzBSWL1Ow/
Run With The Devil: https://youtu.be/ZZyLaPbmdNE/
Links:
https://www.meandthatman.com/
https://www.facebook.com/meandthatman/
Source of Information: Napalm Records, Photo: Grzegorz-Gołębiowski
Heavy Experimental Rockers VILLAGERS OF IOANNINA CITY Release New Lyric Video "Father Sun"
19. March 2020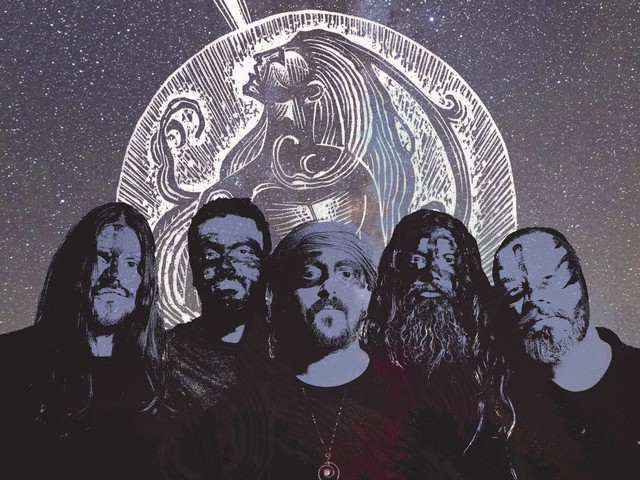 "Close your eyes and synchronize"
Hailing from the northern region of Greece, experimental rock olympians, VILLAGERS OF IOANNINA CITY, open the hallucinatory hollow for the newest atmospherically captivating offer – "Father Sun". The track is accompanied by an enthralling lyric video that has just been released via Napalm Records.
"Father Sun" strongly represents VILLAGERS OF IOANNINA CITY's essential message – to protect and enjoy mother earth, the holy rivers and the golden sun. The artistic symbiosis of shapes and light underline the lyric video and the band's unparalleled sound-trademark.
VILLAGERS OF IOANNINA CITY on "Father Sun":
"For too long now, mother Earth has been sending messages that we are completely on the wrong trail. Let's see these strange days as an opportunity to reconsider and imagine what our lifestyle should be and what really really matters. It is vital to reconnect with the Earth and start thinking globally.
We must set as our priority the prosperity of all human beings with respect and in perfect harmony with the nature. It is clearer now more than ever that we are truly connected and one's actions affect all of us. As quickly as a virus or something bad spreads without knowing borders or nations, so can love, kindness, good vibes and peace be spread among us. Wash away the fear, realize and embrace our unity with everything, act accordingly and that will be the beginning of the change you are waiting for."
Opening with conjuring sonically ascending bagpipe melodies, that slowly weave into strong guitars riffs, a sonorous maelstrom off instrumental trance and Alex echoing strong vocal color will draw you right into their exploding musical blend. The protruding synthesis of rhythms, folklore elements and blazing soundscapes coalesces with the vibrant yet explosive atmosphere.
VILLAGERS OF IOANNINA CITY prove that psychedelic heavy rock is one of the most versatile genre of the modern times and radiate with their unique blend of post, kraut, stoner rock spiced by a palpable dose of folk elements. A psychedelic mantra for the new age!
Tracklist:
Welcome
Age Of Aquarius
Part V
Dance Of Night
Arrival
Father Sun
Millennium Blues
Cosmic Soul
For The Innocent
Sparkle Out Of Black Hole
Links:
https://www.facebook.com/villagersofioanninacity/
Source of Information: Napalm Records, Photo: Nick Logiotatidis
Lamb of God – release 'Memento Mori' track and music video!
17. March 2020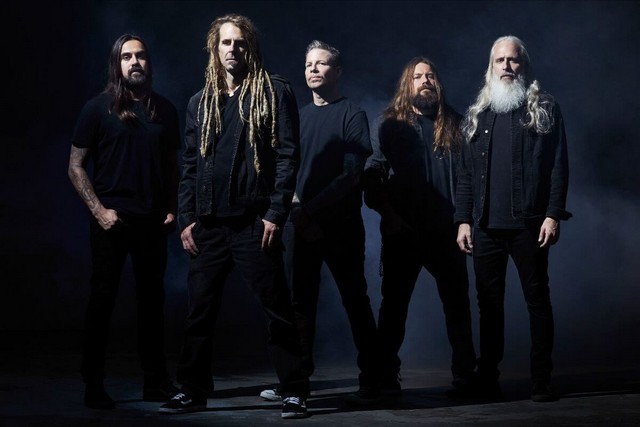 LAMB OF GOD has released the music video for 'Memento Mori', the opening track on their forthcoming self-titled album due May 8 via Nuclear Blast. Fans were able to unlock a 10 second teaser of the song through an eerie Instagram Story filter released by the band over the weekend.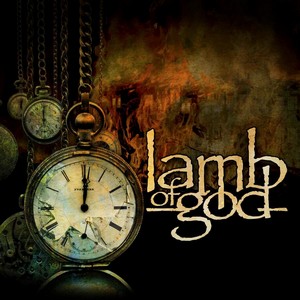 Tracklist:
Memento Mori
Checkmate
Gears
Reality Bath
New Colossal Hate
Resurrection Man
Poison Dream (featuring Jamey Jasta of Hatebreed)
Routes (featuring Chuck Billy of Testament)
Bloodshot Eyes
On the Hook
Executed from a narrative treatment written by vocalist D. Randall Blythe, the 'Memento Mori' video features the band (guitarists Mark Morton and Willie Adler, bassist John Campbell, drummer Art Cruz, and Blythe) performing the unrelenting album opener, from their upcoming self-titled new album (due May 8 worldwide).  Lyrically and visually, the message of both the song and video are extremely topical, offering hope at a time of societal and personal upheaval.
"There is a vast amount of indisputably real and depressingly negative occurrences happening across the globe," Blythe explains."Currently, at the forefront of everyone's mind is the global COVID-19 pandemic. This is a very real concern, and proper precautions need to be taken by EVERYONE in order to protect those most at risk – the elderly, infirm, and immunocompromised. It is indeed a scary time, but in this hyper-connected age with its 24/7 never-ending news cycle of atrocity, outrage and lurid click-bait headlines (not to mention ill-informed lunatics running amok and spreading misinformation and panic on social media), it is all too easy to lose sight of the fact that life is still carrying on, and good things do in fact still happen."
"Months before the COVID-19 outbreak occurred, I wrote 'Memento Mori' as a reminder to myself to not be consumed by the omnipresent electronic harbingers of doom that surround us – cellphones, computers, and television screens. While these devices can be useful tools, and it is important to stay informed, it is equally important to remain engaged with the real, physical world we with live in, not just digitally filtered representations of reality.
I wrote the narrative music video treatment a few months ago to illustrate how warped and myopic our mental states can become when we fail to remain engaged with that reality – if all you pay attention to is catastrophe, then soon you will begin to see monsters everywhere you look.
The actual monsters we used in the video are Sinisteria, a local Richmond, Virginia haunted house/dark performance troupe I met on the street at our annual Krampus Nacht parade. Richmond has a strong tradition of loud music and weird costumed monsters working hand in hand to make salient points (we are the birthplace of GWAR, after all), and I couldn't be more pleased with the results.
Music has always been there for me, raising my spirits during hard times, and it is my hope that this song's positive message will do the same for fans of our music right now and beyond. The release date for the tune was set a good while ago, but the timing seems eerily prescient to me now. So enjoy the song and video, and then remember to step away from the screens for a bit – real life is waiting for you. We only get one shot, so don't waste this day. Everyone be well, keep a cool head, take care of yourselves, and take care of EACH OTHER."
Regarding the music, Mark Morton adds "I had been sitting with the music for the intro and the post chorus for quite a while.  I was trying to develop those two parts as separate songs altogether and was a little bit stumped, particularly with the intro piece. Me, Willie and Josh Wilbur (producer) were doing demos in the studio and the idea came up to try to mash those parts into the same tune and everything just took off.   It was one of those times where once I knew what we were trying to do, the riffs just kind of fell out of me like they were writing themselves. It's always a crazy feeling when that happens. Vocally, Randy heard the intro and said he instantly got a throwback Sisters Of Mercy type vibe from it and he took off from there."
 The music video for "Memento Mori" follows fast on the heels of "Checkmate," the first new music from LAMB OF GOD in roughly five years. Both songs are set to appear on the band's eighth studio album, which was produced by longtime collaborator Josh Wilbur (Gojira, Korn, Megadeth, Trivium).  Lamb of God will be the band's first record with Cruz, who sat behind the kit with LAMB OF GOD in 2018 and became an official member the following year.  The new album also features guest appearances from Jamey Jasta (Hatebreed) and Chuck Billy (Testament).
LAMB OF GOD propelled heavy metal into the new millennium two decades ago with their genre-defining New American Gospel. They followed with 2003's "As the Palaces Burn", which made the Rolling Stone list of the Top 100 Greatest Metal Albums of All Time. "Ashes of the Wake" (2004) was the first LAMB OF GOD album to be certified gold by the RIAA, followed by "Sacrament" (2006), which debuted in Billboard's Top 10. "Wrath" (2009) earned the No. 1 spot on Billboard's Hard Rock, Rock, and Tastemaker charts and was No. 2 on the Billboard 200. Those No. 1 positions were repeated with "Resolution" (2012). VII: "Sturm Und Drang" (2015) debuted at No. 3 in North America and in the Top 5 in several countries.
Previous teaser:
Checkmate: https://youtu.be/lNwHjNz6My4
Links:

https://www.facebook.com/lambofgod/
Source of Information: NUCLEAR BLAST Leoni Dowidat
Amaranthe – enter studio in Denmark for new recordings!
16. March 2020
The cliché phrase of modern metal heroes comes true talking about the latest news from the headquarter of Sweden's Finest AMARANTHE. The band entered the studio in Denmark to start working on the recordings of the new album – just one hour before the Danish borders got closed!
The band, now in quarantine, states:
"By now, some of you know that we will start the recording of our new album today, Monday 16th. It is an odd feeling to continue operations while large parts of the world is at a lockdown, and the music industry is suffering greater than most other businesses – but we find it extremely important to soldier on, as we refuse to be beaten by this disease. It also means that we are effectively isolating ourselves, as everyone should as much as possible.

We were set to travel to the studio on Sunday 15th, but as the Danish government decided to lock their border with only hours notice, we had to make a very sudden and daring escape from Sweden into Denmark, ending up at an utterly deserted Copenhagen train station about one hour before the lockdown. We were quite literally the only ones making our way INTO the country, while everyone else was trying to get OUT. As you can no doubt imagine, people think us mad.

Many of you are now in voluntary or involuntary isolation, and we will try our best to entertain you with regular updates from the studio! The album, already in this early phase, is something we feel incredibly strongly about, and we think you will no doubt know what we mean when you get to hear it later this year.
Stay safe, wash your hands, keep your distance from the elderly and the sick – spread the love, not the virus!"
AMARANTHE updates their fans daily about their status quo in the studio, check their channels to stay up to date!
Links:
http://amaranthe.se/
https://www.facebook.com/AmarantheBand/
Source of Information: NUCLEAR BLAST Philipp Adelsberger, Photo: Jenny Milz