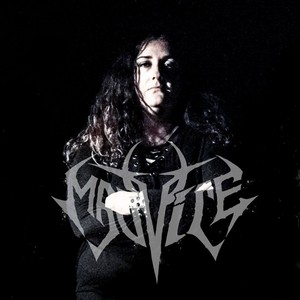 Keďže svinstvo s názvom korona už pomaly končí, metalové a rockové koncerty ožívajú. Čoskoro budete môcť na slovenských pódiách počuť a vidieť taliansku melodicko death /metalovú kapelu Madvice. O pocitoch z chystaných koncertov, o chystanom albume aj o histórii kapely porozprávala gitaristka Maddalena Bellini:
Zdravím Maddalena. Kapela Madvice čoskoro absolvuje niekoľko koncertov na Slovensku. Aké sú tvoje pocity?
Maddalena: Zdravím. Sme veľmi radi, že môžeme pokračovať v koncertovaní po tejto tvrdo vynútenej pauze. V tejto chvíli nemáme konkrétne informácie o koncertoch, ale už to, že hovoríme o koncertoch nám vracia energiu, stratenú v posledných mesiacoch!
Čo môžu ľudia od vás očakávať?
Maddalena: Priamy ťah na bránu ako kopanec do ksichtu!
Maddalena: Aj keď opatrenia sa postupne uvoľňujú, koronakríza ešte stále trvá. Nebude to problém?
Maddalena: Som optimistka a chcem veriť, že tento rok na jeseň konečne skončí táto nočná mora.
Porozprávaj o svojich hudobných začiatkoch – ako si sa dostal(a) k muzike a ako nakoniec bola sformovaná Madvice.
Maddalena: Chcela som hrať odkedy  som prvýkrát videla Europe a Johna Noruma. Vtedy som mala 13 alebo 14 rokov. Ale až v 17-tich som presvedčila rodičov, že metal nie je len pre chlapov a dostala som prvú gitaru. Musela byť elektrická, pretože som nemala záujem o nič iné ako metal. Chcela som hrať ako James Hetfield a celé dni som trávila hraním Metallicy, a snažila som sa prísť na to, ako dosiahnuť takýto zvuk.  A keď som mala 20 rokov, tak som začala hrať v mojej prvej kapele.
V Madvice sme dosiahli tú správnu rovnováhu – extrémne, ale melodické a ľahko zapamätateľné riffy.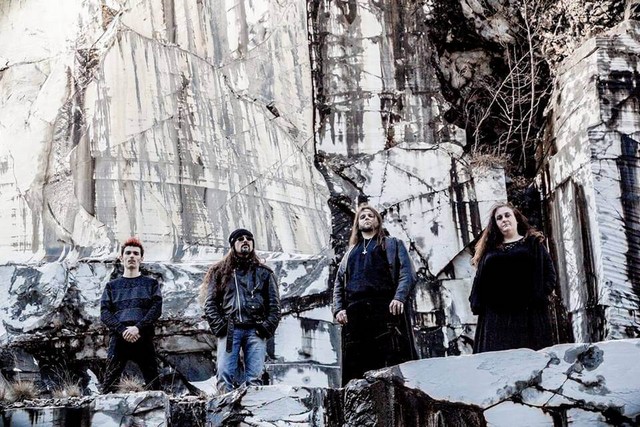 Nemala si v začiatkoch nejaké divné poznámky v okolí (žena v death metalovej kapele)?
Maddalena: Našťastie som nikdy nemala tento typ problémov – vždy tam bol prítomný rešpekt. Často sa stretávam s úžasom, keď si ľudia uvedomia, že aj žena je schopná hrať extrémnu muziku. V mojom prípade je úžas dvojnásobný, pretože sama tvorím a produkujem našu hudbu, ale považujem to za zábavu, nie nepríjemnosť. Každopádne zvykla som si.
Vaša muzika je nepochybne kvalitná, no stále máte na konte iba jeden album – Everything Comes to an End. Prečo?
Maddalena: V prvom rade veľmi pekne ďakujem. V súčasnosti máme iba jeden album, pretože naša kapela je veľmi mladá. Základné piliere kapely boli položené v roku 2016, s basgitaristom Raffaelem sme však dlho mali problémy so skompletizovaním zostavy. Pre novú kapelu je vždy začiatok ťažký a vyžaduje si nejaký čas, a vytrvalosť.
Kedy by mohol uzrieť svetlo sveta jeho nástupca?
Maddalena: Máme veľa skvelého materiálu, ale vyhodnocujeme možnosti vydania. Dúfame, že do konca roka budeme mať pripravený ďalší album.
Ok, tak ďakujem pekne za rozhovor a poprosím ťa o nejaký ten odkaz pre čitateľov.
Maddalena: Ďakujeme za túto príležitosť. Nemôžem sa dočkať, až prídeme zahrať na Slovensko a zároveň pozývam vašich čitateľov, aby navštívili aspoň naše stránky, a tak im neuniknú žiadne novinky o kapele.
Youtube ukážka:
Linky:
https://www.facebook.com/madviceband/
Za spoluprácu na článku patri poďakovanie Jurajovi Ondrejmiškovi 🙂