Mad Max – upcoming album
23. July 2020
Whether it's in music or in life: clarity is always the best argument if you want to convince people. Everybody knows where they stand, nobody is left in the dark, reliability and dependability are characteristics that everybody appreciates. Mad Max are musically unambiguous and have been for almost forty years! Their deeply melodic hard rock, driven by haunting guitar riffs, catchy vocals and a rhythm section with an infallible timing, has never lost its contours and honesty. Virtues that apply not only to all previous releases by the band consisting of Michael Voss (vocals/guitar), Jürgen Breforth (guitar), Axel Kruse (drums) and Thomas "Hutch" Bauer (bass), but also to their latest offering, Stormchild Rising. Stormchild Rising celebrates a musical direction that has never lost its significance, despite all trends and short-lived fashions, and that's also what Mad Max's fans demand vociferously. "On our last tour we talked to fans from lots of different countries every night and found out that they don't want us to experiment, they want to hear exactly the kind of songs that Mad Max have been known for since 1981," says Breforth, looking back at the important insights gained during their tour supporing their previous album, Thirty 5.
How exactly this unambiguousness sounds in 2020 is revealed by the first single release 'Hurricaned' (scheduled for release on 26 June), supported by a brilliant video clip and socio-critical message. "We're all subjected to a veritable hurricane of media overkill every day and can hardly process that flood of information," Breforth explains the lyric, which was written before the Corona crisis and hence has almost prophetic traits. "With the relentless coverage of the pandemic since spring 2020, the media overkill has grown even worse." Musically, 'Hurricaned' is Mad Max's homage to Rainbow and their frontman Ronnie Romero, whom they met during their joint tour with CoreLeoni and who shares the vocals on 'Hurricaned' with Michael Voss.
There are two more remarkable guests on Stormchild Rising: Mad Max have recorded the Rough Cutt cover 'Take Her', enlisting the support of none other than original band member Paul Shortino at the studio. "Paul is not only a close friend, he's also one of our all-time favourite singers," Mad Max explain. "To record this song together with him was a great honour for us and a lot of fun. I think that's something that you can tell from every single note." Talking of notes: attentive listeners will be more than impressed with the haunting solo on 'The Blues Ain`t No Stranger', recorded by Stryper guitarist Oz Fox. Mad Max toured with Stryper in the 1980s and continued to stay in touch with Fox. "A lot of people know that he's really ill, so his awesome solo is all the more remarkable." The lyrics on 'The Blues Ain't No Stranger' are also unusual for Mad Max. Breforth: "It's our very first song featuring the word 'blues' in its title. We wouldn't have dared something like that in the eighties, but with more life experience and maturity it seems only apt to sing about crises and defeats for a change."
The term experience almost inevitably raises the question: What's the significance of the album title? After all, the name Stormchild has come up before: 1985 saw the arrival of Mad Max's album Stormchild, which has fuelled their fans' requests to resurrect this character ever since. "Stormchild is our warrior who battles for everything good in the world, not with weapons but with rock songs. We had Kai Brockschmidt (Pretty Maids, Pink Cream 69, among others) update him for the new cover artwork and practically revived him," comment Mad Max, forging an arc to the early days of their career.
A career which has recently featured an unusual project: the song 'Ladies And Gentleman' can be heard twice on Stormchild Rising, on the one hand a German version which Voss, Breforth & Co. recorded together with children's song star Detlev Jöcker and students of a German music school in April 2020, releasing it as a single, and on the other the English-language original with that typical Mad Max attitude. Because that's something their fans can continue to count on 100%!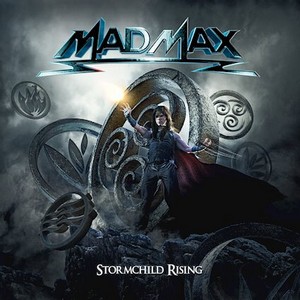 Tracklist:
Hurricaned
Talk To The Moon
Eyes Of Love
Ladies And Gentlemen
Mindhunter
Rain Rain
Gemini
Kingdom Fall
The Blues Ain't No Stranger
Taake Her
Busted
Ladies And Gentlemen (Single Edit, Bonus Track feat. Detlev Jöcker and the Rock and Roll Children)
Release date: 21. August 2020
Youtube teaser:
Links:
https://www.facebook.com/MADMAXBand/
Source of Information: Steamhammer / SPV
Poema Arcanvs (Chile) – Stardust Solitude (August 28th, 2020)
23. July 2020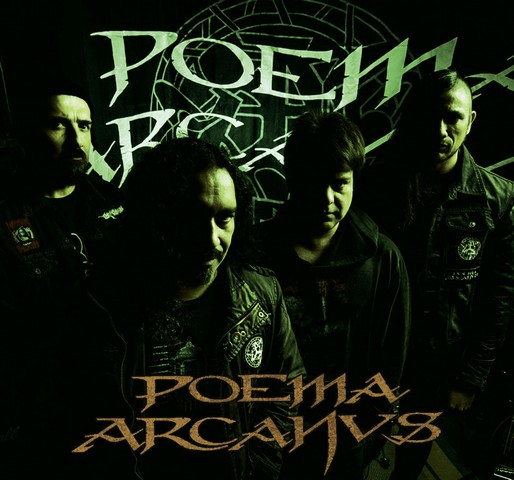 Genre – Doom Metal
Release Date – August 28th, 2020
Record Label – Transcending Obscurity Records
For fans of – Officium Triste, Paradise Lost, Anathema, My Dying Bride, Katatonia, Solitude Aeternus, Khemmis
Chilean doom metal band Poema Arcanvs have built up a legendary status over the years, having been around since the '90s to be precise and releasing one impressive album after the other. Inspired originally by the UK doom bands such as Paradise Lost, Anathama and My Dying Bride, they've forged a powerful, soulful sound which they have perfected over the years. Stardust Solitude is their sixth full length album where they take things to a different level, adding better dynamics and expanding the scope of the music. This is a beautiful album that unravels gracefully, revealing a wealth of variations and moods that few bands are able to create and sustain for the entire duration of the album. The more you listen to it, the more it entrances you with its gentle yet plaintive melodies and entreating vocals that remain with you like warnings from the other side. Dive into this immersive album and emerge a changed person, one rich with profound sensations and a more sentient outlook on life.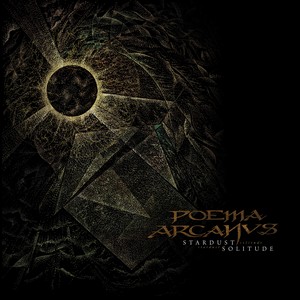 Tracklist:
Stardust Solitude
Orphans
Haven
The Lighthouse Keeper
Straits of Devotion
Pilgrim
Kingdom of Ruins
Brave
Links:
https://www.facebook.com/PoemaArcanvs
https://poemaarcanvs.bandcamp.com
Source of Information: Transcending Obscurity
SKÁLMÖLD to Release New Live Album 10 Year Anniversary – Live In Reykjavík on September 25
23. July 2020
10 Years of Pure Viking Spirit – Live On Stage in Reykjavík
Icelandic Viking Metal giants will release their second live album and the first one as solo band 10 Year Anniversary – Live In Reykjavík, on September 25, 2020 via Napalm Records. Three consecutive sold-out shows at the Gamla Bíó in their hometown Reykjavík were the adequate setting to celebrate the 10th anniversary together with their devotees. 10 Year Anniversary – Live In Reykjavík transports the mythical atmosphere directly into their fans' homes
With propelling drums and heavy rhythms, underlined by Björgvin Sigurðsson's unique vocals comes "Niðavellir", the first single fresh off  the new live opus. The single, originally released on their 2016 album Vögguvísur Yggdrasils, leads the listener straight into Myrkheim, the land of the dwarves. "Niðavellir" became one of KÁLMÖLD's trademark songs since then and in this live version, the energy coming from stage during the performance is palpable in every corner of Reykjavík's legendary Gamla Bíó.
SKÁLMÖLDon the CD/DVD/BLU-RAY:
"In late 2009 we started SKÁLMÖLD. Nothing serious. Was just supposed for the pure fun of meeting up once in a while to play some metal music. Fast forward 10 years and we are celebrating the release of 10 YEARS OF SKÁLMÖLD – Live in Reykjavík. Recorded in the heart of Iceland's capital at one of our 3 amazing sold out shows. Here is SKÁLMÖLD in its purest form – on stage, feeding on the energy of our beloved fans. We feel really proud and happy to present this to you. Enjoy!"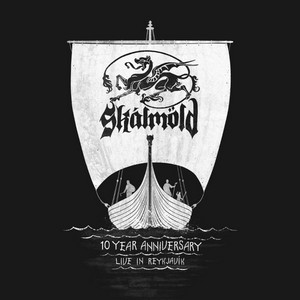 Tracklist:
Heima
Árás
Að hausti
Fenrisúlfur
Narfi
Miðgarðsormur
Niflheimur
Með fuglum
 Mara
Móri
Niðavellir
Að vetri
Dauði
Gleipnir
 Með jötnum
Kvaðning
Bonus: Band Documentary
10 Year Anniversary – Live In Reykjavík will be available in the following formats:
– 8 Page Digipack with Sleeve: 2 CD & BluRay
– 2LP Gatefold Black Vinyl
– 2LP Gatefold Grey Vinyl
– 2LP Gatefold Edition in Black & White Vinyl (úzko limitovaná edícia 300 kópii)
– Digital album
SKÁLMÖLD on 10 Year Anniversary – Live In Reykjavík:
"Growing up and slowly beginning to descend into the world of metal music there was one album that really left its mark on my young self: IRON MAIDEN – Live After Death. At 10 years old, in awe, dreaming that one day I could play in a band, play shows, record it and release for others to enjoy was just that – a dream. But now all these years later my band celebrated 10 years of existence. 5 albums and countless shows all over Europe. We just had to capture this moment. So here it is. 10 YEARS OF SKÁLMÖLD – Live in Reykjavík. Here we are doing what we enjoy the most, playing a sweaty sold out show in front of our most dedicated fans. Well that was truly a night to remember. Skál!"
Starting off with their chant-worthy song "Heima", SKÁLMÖLD had concert-goers screaming along from the first second. Quickly transforming into "Árás", fans almost immediately got to see the wild side of the band which manifests in menacing vocals, fast riffs and protruding drums. SKÁLMÖLDclassics, like the story of Loki's son, "Narfi", and just how dangerous and manipulative Loki's children truly are, were essential for the setlist. "Niðavellir", the obscure home of the dwarves, tells the story of tombs and caves, underlined with propelling drums and heavy rhythms. A catchy guitar riff and alternating vocal lines that exude the energy of SKÁLMÖLD's smashing live performances make "Að hausti" an absolute stunner. This is pure Viking Spirit!
Links:
https://skalmold.is/
https://www.facebook.com/skalmold/
Source of Information: Napalm Records, Photo: Gupbi Hannesson
Speed Stroke: details of "Scene Of The Crime" unveiled
22. July 2020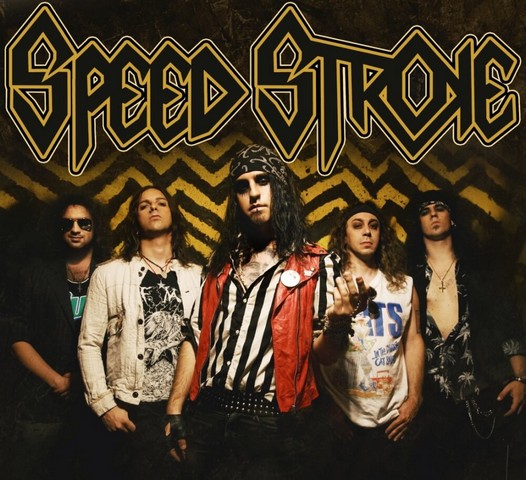 Street Symphonies Records & Burning Minds Music Group are excited to announce all the details of "Scene Of The Crime", new official studio album by hard/sleaze rockers, Speed Stroke.
Speed Stroke are five guys who share a common passion for the golden times of rock and roll, when the music was played by true rockstars. Founded in Italy in 2010, the band was introduced to the international rock scene in 2011 thanks to their involvement in "Reborn In Sleaze", an official tribute album released in memory of Dave Lepard (Crashdïet). In March 2013 the band launched its S/T debut album, followed by "Fury" in 2016. Thanks to the deal signed with Bagana Rock Agency, Speed Stroke had the chance to promote their work all around Italy and abroad, sharing the stage with artists such as Reckless Love, Backyard Babies, Hardcore Superstar, Gotthard, Phil Campbell, Crazy Lixx, The 69 Eyes, Steel Panther, Santa Cruz, The Cruel Intentions, Shameless/Tuff, Sister, Tigertailz, Kissin' Dynamite and Confess.
Their explosive sh ws, filled with high-octane energy, passion, and excitement, contributed to the creation of a strong fanbase, especially in their home country. A key ingredient of their gigs is their natural ability to interact with an audience.
The title of the new album, "Scene Of The Crime", tells a lot about the band's sound and attitude: when the five pieces combo is around, on-stage or backstage, something epic is always expected to happen! With a more varied and mature sound, but still inspired by their childhood heroes, they turned their classic style into a 21st-century hard rock album, with a strong focus on the good melodies, undoubtedly their best so far. Definitely, Speed Stroke are back with a bang!
Mixed by Marco Paradisi & D.B. at Boat Studio (Bologna, Italy) and mastered by Giovanni Versari at La Maestà Mastering (Grammy winner for his work on the album "Drones" by Muse), "Scene Of The Crime" is scheduled for release on November 6, 2020, via Street Symphonies Records / Burning Minds Music Group. A special personalized edition, created by Outward Styles in a very limited quantity of 50 copies, will be available exclusively on the label's online shop in October. The cover art has been designed by SoloMacello (Black Veil Brides, Nick Oliveri, Elvenking, Band Of Spice, Valient Thorr), while the CD booklet features introductory liner notes written by renowned journalist Fabio Magliano (Metal Hammer Italy).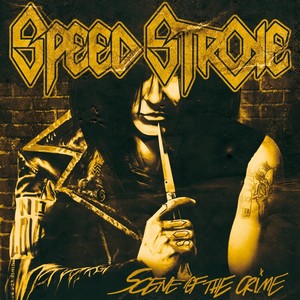 Traclist:
Heartbeat
Scene Of The Crime
After Dark
Soul Punx
No Love
Red Eyes
Out Of Money
Who Fkd Who
One Last Day
Hero No.1
Links:
https://www.speed-stroke.com/
https://www.facebook.com/speedstroke/
https://www.instagram.com/speedstroke_official/
https://speedstroke.bandcamp.com/
Source of Information: Atomic Stuff Promotion