Vydavateľstvo Napalm Records sa spojilo s SPV
17.12.2020
Napalm Records CEO Markus Riedler
Rakúske vydavateľstvo Napalm Records Handels GmbH (Bodom After Midnight, Nervosa, Alter Bridge) sa spojilo s labelom SPV GmbH (Freedom Call, Rage, Axel Rudi Pell…). Pripojenie SPV k Napalmu bolo dokončené koncom novembra a predstavuje logický krok v stratégii tejto rakúskej spoločnosti.
Firmu SPV založil Manfred Schütz v roku 1984. Pod samotné vydavateľstvo patria aj dcérske spoločnosti ako Steamhammer a Long Branch Records. Napriek spojeniu si zachová svoju štruktúru a v budúcnosti sa bude ešte rozširovať.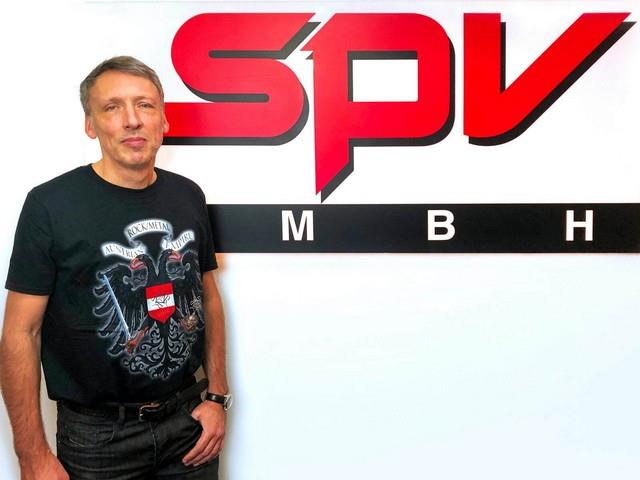 Riaditeľ SPV Frank Uhle
Napalm Records:
https://www.facebook.com/napalmrecords
https://www.instagram.com/napalmrecordsofficial/
https://www.youtube.com/napalmrecords/
https://twitter.com/napalmrecords/
https://label.napalmrecords.com/
SPV + dcéry
https://facebook.com/spvhannover/
https://facebook.com/steamhammerofficial/
https://www.youtube.com/user/spv
https://www.facebook.com/LongBranchRecords/
https://www.instagram.com/longbranchrecords/
https://longbranchrecords.bigcartel.com/
Zdroj: Napalm Records
Infected Rain – chystaný album
16.12.2020
Modern metalisti Infected Rain oznámili, že začali nahrávať nástupcu minuloročného albumu Endorphin. To potvrdila speváčka Lena.
,,Práca na novom albume je pre nás ako závan čerstvého vzduchu. Potrebovali sme to ako nikdy predtým. Toľko zatiaľ môžem povedať…" – uvidela.
Ďalšie informácie oznámi kapela čoskoro. Zatiaľ si však môžete pozrieť video k piesni Taphephobia z minulého počinu.
Linky:
https://www.infectedrain.com
https://www.facebook.com/infectedrain
https://www.instagram.com/infectedrainofficial
Zdroj: Napalm Records, Foto: Photo Courtesy
Death Angel – animovaný videoklip
15.12.2020
Legendárni thrasheri Death Angel zverejnili animovaný videoklip k piesni Aggressor, ktorá pochádza z ich oceňovaného albumu Humancide. Samotný videoklip režíroval Ben Clarkson.
Linky:
https://www.deathangel.us
https://www.facebook.com/deathangel/
Zdroj: NUCLEAR BLAST Leoni Dowidat
Baskytarista David Hradílek vydal novou hororovou knihu s názvem Torso
14.12.2020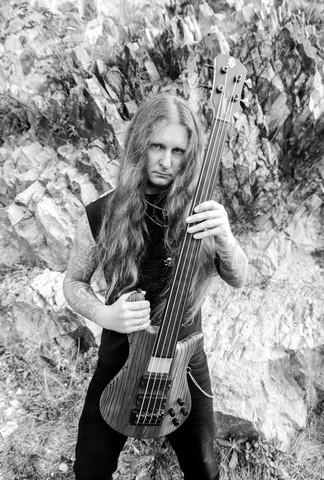 David Hradílek, který je známý svou účastí v kapelách jako Törr, Vidock, After Rain nebo Innersphere, nadále pokračuje ve své literární činnosti. Začátkem prosince 2020 mu vyšla nová kniha Torso, která uzavírá hororovou trilogii The Dark Germany Trilogy. Navazuje tak na předešlá díla Hadamar a Schramm.
"Jedním z hlavních témat této knižní trilogie je člověk v extrémních podmínkách a snaha vypořádat se s nimi – uvěznění v nacistické psychiatrické léčebně, vlastní dítě naložené ve formaldehydu, dobrovolné amputace, extrémní snové výjevy, morbidní artistická představení a tak dále," popisuje autor a dodává, že je kniha Torso opět napsána v anglickém jazyce (stejně jako druhý díl Schramm).
V psaní hodlá David Hradílek pokračovat i po uzavření zmíněné trilogie
Už nyní pracuje na hororové knize My Sweet Morturary, jejíž příběh se bude odehrávat, jak název napovídá, převážně v márnici. Autor v ní propojí své dvě vášně – literaturu a metalovou hudbu.
Kromě toho, že se téma metalové muziky objeví v samotném textu, vznikne ke knize také hudební doprovod. Ten vyjde jako Davidova sólovka a bude součástí kompletu. Pokud tomu situace kolem covid-19 dovolí, v budoucnu by rád David Hradílek s tímto materiálem vystupoval i naživo s kapelou.
Co se týká muziky, tak horkou novinkou je Davidova účast v kapele Maze of Chaos
"Na konci září 2020 jsem byl osloven Hereticem, vokalistou metalové kapely Labyrint Chaosu, jenž před nějakým časem přišel o celou sestavu, jestli bych mu složil kompletní materiál na jeho album. Souhlasil jsem a během necelých tří měsíců jsem dal skladby dohromady. Jako session kytarista a baskytarista jsem je také okamžitě nahrál v nahrávacím studiu. Později se kapela přejmenovala na Maze of Chaos. Žánrově se hudba pohybuje mezi death, black a doom metalem. Deska by měla vyjít někdy během příštího roku," popisuje David Hradílek.
David Hradílek je aktivní muzikant, který prošel hned několika metalovými kapelami, přičemž nejvýraznější bylo jeho působení v thrashových Vidock. Roky také táhne vlastní projekt Adagio Funebre, se kterým vyprodukoval dvě dlouhohrající desky.
Veškeré informace zájemci naleznou na webu www.davidhradilek.com. Kniha Torso se dá objednat na mailu adagiofunebre@seznam.cz za 200 korun.
autor: Václav Votruba
Tlačová správa