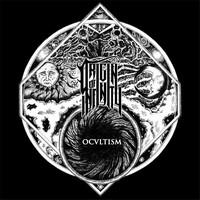 Dečínska progresive metalová kapela Origin Of Infinity vznikla len v roku 2017 a už ich môžeme bez preháňania zaradiť medzi to kvalitnejšie, čo na scéne je. Skvelou prvotinou The Last day on Earth si chalani nasadili laťku vysoko a tak je jasné, že ich EP Ocvltism ktoré vyšlo 31. 12. 2020, bude ostro sledované. Ostanú na rovnakej kvalite, alebo dokonca postúpia ešte vyššie?      
Ocvltism obsahuje tri piesne, ktoré spieva hosťujúci spevák Tomáš "Hospi" Hospodka. Všetky určite rozprúdia krv v žilách každému metalovému fanatikovi.
Úvodné Intro vám rozvibruje ušné bubienky, ale nepripraví vás na gitarový výbuch v druhej skladbe Bonewook s výborným Tomášovým growlingom. Kým sa stihnete nadýchnuť, príde ďalšia bomba Cadmivm Blood vás dostane do Matrixu a ani vám neponúkne tabletku na výber. Zaujímavé gitarové sólo, nečakaný prechod z divočiny do tichšej časti, len preto, aby vás vzápätí zatlačili do sedadla ďalšou nádielkou drásavého spevu, nespútanej gitary a prudkých bicích.
Nakoniec vám Morbid Silence zamieša mozog a nechá vás s pocitom, že ste si prešli kosačkou na trávu. Ale ako správny masochista si to pustíte určite ešte raz, tak ako ja.
EP, ktoré som práve dopočúvala, neviem zaradiť do nejakého "šuflíka", ale je parádne divoké a celkom návykové
Lineup:
Vladimír "Vládin" Novák – gitary, basa
Miroslav "Levi" Kočegura – bicie
Hostia:
Tomáš "Hospi" Hospodka – spev
Tracklist:
Intro
Bonewook
Cadmivm Blood
Morbid Silence
Rok vydania: 2020
Vydavateľstvo: Samovydanie
Youtube ukážka:
Linky:
http://www.originofinfinity.cz/
https://www.facebook.com/originofinfinity
Hodnotenie: 5/6