Film o Black Sabbath?
12.3.2021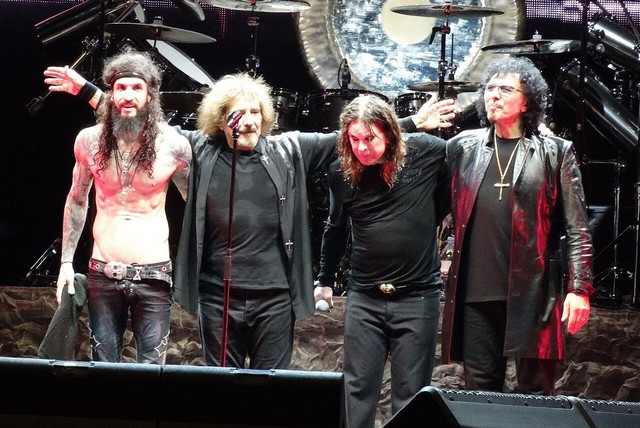 Film Bohemian Rhapsody sa krátko po natočení dočkal mohutného úspechu. Pár mesiacov po tom vznikol podobný film o Eltonovi Johnovi (Rocket Man). Dočkáme sa podobného filmu aj o Black Sabbath?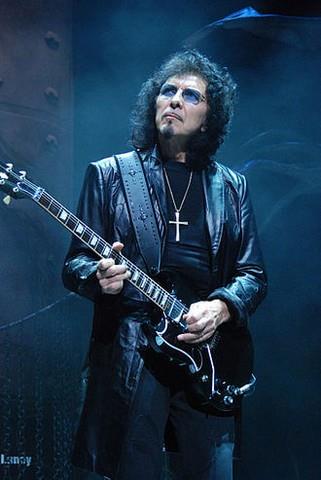 V rozhovore pre SPIN na otázku, či sa plánuje podobný film o Black Sabbath, Tony Iommi odpovedal: ,,Áno, riešilo sa to, ale neviem čo sa stalo. No keď začala pandémia COVID-19 nejak to vyšumelo. Ale pred osemnástimi mesiacmi sme sa bavili o natočení životopisného filmu. No viac som o tom nepočul."
Minulý rok Ozzy Osbourne pri Reddit AMA session (diskusii s fanúšikmi na podporu jeho albumu Ordinary Man) zo žartu povedal, že by chcel, aby ho v podobnom filme zahral Denzel Washington.
Linky:
https://www.machinehead1.com/
https://www.facebook.com/MachineHead/
Zdroj: , Blabbermouth, Foto Black Sabbath: Robson Batista, CC BY 2.0, Wikimedia, Foto Tony Iommi: Photobra (Adam Bielawski), CC BY-SA 3.0, Wikimedia
Helloween – reunion album
11.3.2021
Dlho očakávaný album Helloweenu v zostave Kiske/Hansen/Deris vyjde 18. júna. Jeho názov bude Helloween.
Tracklist:
Out For The Glory
Fear Of The Fallen
Best Time
Mass Pollution
Angels
Rise Without Chains
Indestructible
Robot King
Cyanide
Down In The Dumps
Orbit
Skyfall
Linky:
https://www.helloween.org/
https://www.facebook.com/helloweenofficial/
https://www.instagram.com/helloweenofficial/
https://helloween.bandcamp.com/
Zdroj: Markus Wosgien – NB TT
Sordid Malice – nové lyric video
9.3.2021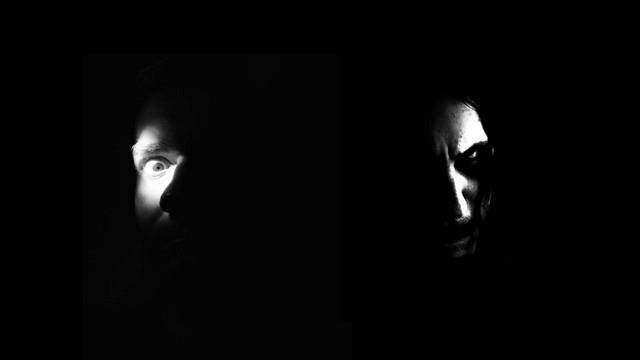 Nechutná zloba sa vynára z čiernej noci čoraz viac. Symfonický horor metalový projekt SORDID Malice, ktorý tvoria Zeus a Nihil z kapely IRIA, o sebe dáva znova vedieť. Tentokrát v podobe krátkeho animovaného lyric videa s názvom "Women Screaming For Their Children". Je to posledný zásek do živého pred vydaním EP "Whole Human Bones …And Fragments", ktoré má výjsť 19. marca a bude dostupné na Bandcampe a streamovacích platformách (Spotify, Apple Music a iné).
V dome hrôzy sa odohráva tragédia, ktorá zmení život všetkým jej obyvateľom. Ako to celé dopadne?
Zdroj: Sordid Malice
Carpatia Castle – nový videoklip
1.3.2021
Příběh Čachtické paní ožívá v novém singlu kapely Carpatia Castle. Bathory dává ochutnat z chystané desky
Milník. Tímto slovem označuje severočeská gothic-rocková stálice Carpatia Castle svůj nový singl a klip Bathory, který byl zveřejněn poslední únorový den letošního roku. Prezentuje kapelu v aktuální sestavě a načrtává, jak bude znít nadcházející řadové album Alchymistův grál, které vyjde na podzim letošního roku.
Samotný vznik skladby Bathory by se přitom dal označit za náhodu. "Možná spíše za nechtěné dítě," usmívá se kytarista Milan Dubnička, který je autorem novinky. "Před časem nás oslovila fotografka Lucie Svobodová s tím, že chystá focení na téma Alžběta Báthoryová. Nabídla nám, zda při té příležitosti nechceme natočit klip, což nás samozřejmě zaujalo. Pustil jsem se tedy do psaní nové písně, která spatřila světlo světa po několika probdělých nocích."
Video se natáčelo na hradě Kostomlaty pod Milešovkou. Klip se ale nedokončil, bylo třeba dodělat druhou část s hrající kapelou, což se podařilo až o rok a půl později, kdy se finální záběry pořídily v klášteře v Mariánských Radčicích.
"Na videu se podílelo poměrně dost lidí, kterým děkujeme za úžasnou spolupráci. Celkově to bylo moc fajn… Spousta nahých dam, sluníčka a zlatavého moku, zkrátka pohoda. Těšíme se na reakce fanoušků, nám se skladba moc líbí, tak snad s námi budou sdílet společné pocity," říká bubeník Zdeněk Svoboda.
Bathory také zazní na budoucích koncertech. Kapela věří, že se některých dočká už v letošním roce. "Jsme nadšení, jak nám to v nové sestavě hraje. Vše si krásně sedlo, proto chceme naši novou energii předat co nejvíce lidem. Koncerty nám chybí, stejně tak kontakt s fanoušky. Jakmile to bude možné, určitě se na nějaké skvělé akci potkáme," uzavírá zpěvačka Veronika Seidlová.
Kapela Carpatia Castle má kořeny až v 90. letech, přičemž plnohodnotnou koncertní kapelou se stala v roce 2012. Od té doby pravidelně vystupuje na festivalech, městských akcích či v klubech. Prozatím poslední řadová deska Černé století vyšla v roce 2016.
Tlačová správa