Hypocrisy ohlásili nový album
10.9.2021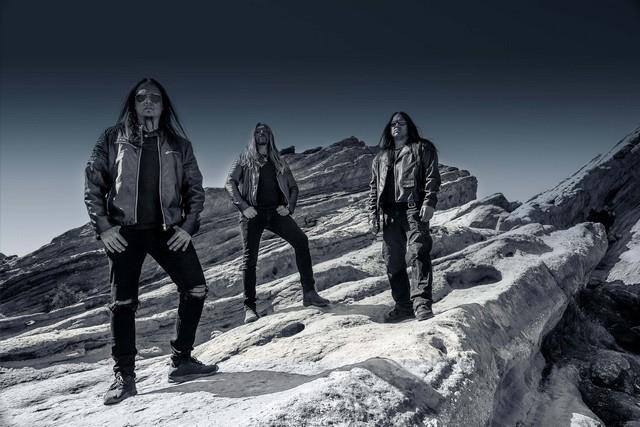 Vlády konečne pripustili, že UFO existuje a ľudstvo sa pokúša dostať z nedávnej krízy. V týchto turbulentných časoch ohlásili švédski death metalisti Hypocrisy nový album – Worship.
Dátum jeho vydania je stanovený na 26. novembra.
Peter Tägtgren povedal: ,,Tento album sme nahrávali s prestávkami celé dva roky. No konečne je hotový. Možno musel prísť správny čas, pretože niektoré piesne sú teraz aktuálnejšie ako predtým. Ďakujeme vám za vaše čakanie. Sme veľmi radi, že môžeme oficiálne oznámiť, že sme späť!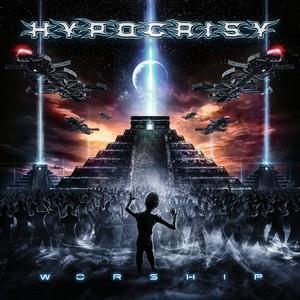 Tracklist:
Worship
Chemical Whore
Greedy Bastards
Dead World
We're the Walking Dead
Brotherhood of the Serpent
Children of the Gray
Another Day
They Will Arrive
Bug in the Net
Gods of the Underground
Za prvý singel určila kapela skladbu Chemical Whore:
Linky:
http://www.hypocrisy.cc/
https://www.facebook.com/hypocrisy
https://www.instagram.com/hypocrisyband/
https://www.youtube.com/user/hypocrisy
Zdroj: NUCLEAR BLAST Silke Yli-Sirniö
Kryptos – chystaný album
8.9.2021

Indickí heavy/thrash metalisti Kryptos čoskoro vypustia na svet šiesty album Force of Danger.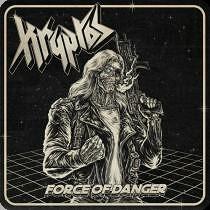 Tracklist:
Raging Steel
Hot Wired
Dawnbreakers
Thunderchild
Nighthawk
Omega Point
Force of Danger
Shadowmancer
Linky:
https://www.kryptosmetal.com/
https://www.facebook.com/KryptosIndia/
https://www.instagram.com/kryptosindia/
https://kryptos.bandcamp.com/
Zdroj: AFM Records
SCARS of the Insane – nový videoklip
6.9.2021
Česi SCARS of the Insane hrajúci alternatívny metal zverejnili nový videoklip k piesni Thanatophobia. 
,, Představujeme Vám náš zbrusu nový videoklip ke skladbě Thanatophobia. Je to první ze dvou skladeb na kterých s námi spolupracoval zpěvák Švédské legendy Soilwork Björn "Speed" Strid.
O čom hovorí text skladby?
Text skladby popisuje skutečné pocity ze smrti a vyrovnávání se s vlastní smrtelností dvou blízkých přátel naší zpěvačky Ivany. Spolupráce s Björnem, natáčení klipu s Davidem ´´Chuchvalcem´´ Najbrtem i práce na skladbě byl opravdový zážitek a bylo nám velkou ctí s těmito profesionály spolupracovat!!! Sdílejte, poslouchejte, bavte se, ať se Vám naše dílo líbí !!!!!"
Linky:
https://www.facebook.com/SCARS-of-the-Insane-311608375804/
https://www.bandzone.cz/insane
https://www.instagram.com/scarsoftheinsane/
Zdroj: Marek Olšovský
EPILOG vydává nové album "Providence Asylum"
6.9.2021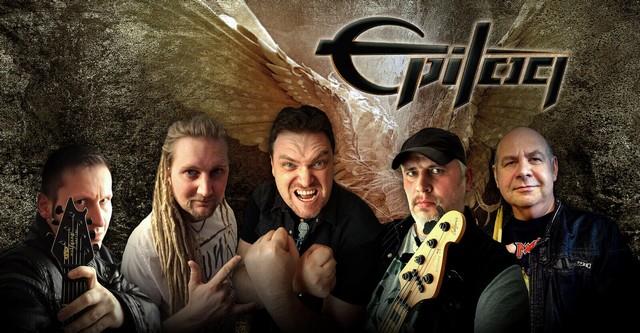 "Providence Asylum" je páté studiové album české kapely EPILOG a zároveň třetí se švédským zpěvákem Robem Lundgrenem (MENTALIST, REVEAL).
Hlavní skladatelský motor kapely Michal Zeman (kytara) se opět tasí s písněmi tvrdých kytar s širokou melodickou paletou, kterou koření progem šmrncnutou riffáží. Neočekávané změny nálad a tempa jsou hlavními sítěmi, do kterých Zeman pevně chytá posluchače.
Zabaleno v mystické mlze světa H. P. Lovecrafta, "Providence Asylum" zve na pouť romance šílenství a hororu. Album vychází 24. září u vydavatelství Smile Music Records na CD Digipacku s 24stránkovým bookletem. Předobjednejte si album ZDE.
První inkarnace EPILOGU přišla na svět v roce 2007 a od začátku je jejím mozkem kytarista a skladatel Michal Zeman. Raison d'etre byl a je prostý, skládat silnou a dobře znějící hudbu s mocnými vokály, která nenechá nikoho na pochybách.
Zemanova vize se začala výrazně materializovat s třetím albem "Whispers in the Darkness", na které přizval zpívajícího Švéda, Roba Lundgrena, jehož hlas se brzy stal jedním z trademarků souboru. Vybaven širokým rozsahem a úderným hlasovým projevem se Rob nebojí jít až na hranice ostří a zároveň si zachovává barvu, která vytváří nejjemnější melodickou lehkost.
S Robem za mikrofonem mohl Michal konečně otevřít stavidla své hudební vizi. "Spolupráce s Robem funguje na jedničku čili si v podstatě plním sny. Dobrá produkce a jeho skvělý vokál písničky posunují na další úroveň. Takže jsem momentálně jak dítě v cukrárně," popisuje Michal Robův přínos pro EPILOG.
Jakožto fanoušek světa H. P. Lovecrafta, bral si Michal plnými hrstmi inspiraci z jeho mýtů, běs a mystérií. Lovecraftova romanticky hororová nálada je vtisknutá i do aktuálního alba "Providence Asylum".
"Už jako čtenáře juniora mě uchvacovaly příběhy a svět H. P. Lovecrafta a několik skladeb na desce je inspirováno právě nimi. Jsou věci, které ve vás prostě zanechají otisk, který v hloubi vyčkává a v pravý čas vyplave na povrch." Přebal a booklet pochází z dílny českého umělce Vladimíra Žákoviče. Grafiky vynikajícně doplňuje texty a vytváří neotřelý svět.
Bicí a kytary byly na nové desce zesíleny Martinem Nohavou a Karlem Fejtlem. Druhý jmenovaný přispěl zejména kytarovými finesami do bytelné zvukové stěny. "Karel na novou desku přinesl finesy z trochu jiného ranku, než jsme prozatím používali. Naší černé práci dodal glanc a líbí se mi, když moje myšlenky získají nové tvůrčí ztvárnění.
Nové písně laborují od krátkých úderných hitovek po mnohovrstevnaté a složitější kompozice. Přímočaré kytarové hoblovačky nečekaně přepouštějí uzdu akustice či jemnému pianu. Příslovečnou třešinkou na dortu je něžný saxofon, jenž v písni "Melancholy" kreslí hudební mapu.
Sečteno, podtrženo – pro EPILOG je každá žánrová škatulka příliš těsná. "Vždycky jsem miloval klasické kapely s IRON MAIDEN v čele, stejně jako hard rock, progressive a samozřejmě US power metal. Z této směsi vybublali EPILOG, zkrátka metálek, co je tvrdý i melodický současně," uzavírá Michal.
Sestava:
Rob Lundgren – zpěv
Michal Zeman – kytara, klávesy
Radek Ciprys – baskytara
Karel Fejtl – sólová kytara
Martin Nohava – bicí
Zdroj: Smile Music Records