VANDENBERG Return With New Singer Mats Levèn
8. October 2021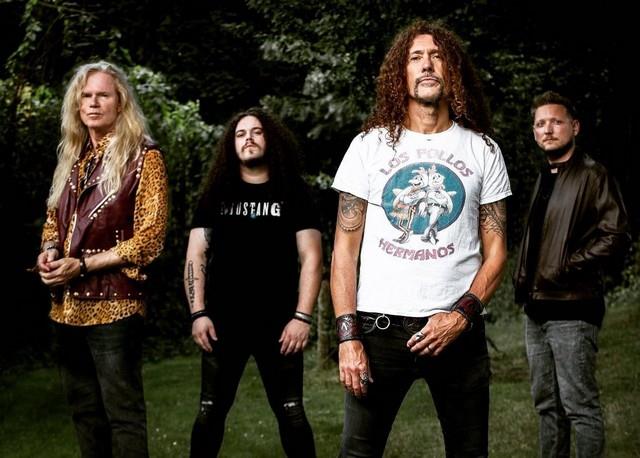 VANDENBERG has announced that Mats Levèn will be joining the band as lead singer. The powerhouse vocalist is known for his work with Yngwie Malmsteen, Candlemass and tours with the Trans-Siberian Orchestra, among many other bands.
To celebrate this new coming together, they have announced their only show of 2021 with the new line-up at the Planet Rockstock Festival at Trecco Bay, Wales, on Friday 12th November.
Talking about Mats joining the band, Adrian Vandenberg exclaims:
"To say I'm excited about working with Mats Levèn would be an understatement! It's a huge privilege to work with a vocalist of Mats' world-class calibre, who's just as passionate about kick-ass rock and as motivated and dedicated as I am.
A one of a kind signature voice, commanding stage presence, very experienced but as far from running on automatic pilot as humanly possible and a great guy! Mats and I are working on our new songs for the next Vandenberg album as we speak. We're pushing and inspiring each other to keep raising the bar and are coming up with great, very exciting stuff!"
Mats says:
"I'm thrilled to join Vandenberg and to be recording the new album! I've been a fan since the '80s, and I'm honoured to be soon sharing the stage with my Dutch amigos!!"
Along with Leven, the rhythm section for the 2021 line-up features bassist Randy van der Elsen (of NWOBHM heroes Tank) and drummer Koen Herfst (Epica and Doro). 
 "I believe the vibe we have with this turbocharged line-up is wonderful," concludes Vandenberg. "We are not at all a nostalgia act, trying to recreate what happened all those years back. This is a brand-new dynamic band with a name that has a legacy, and I couldn't be happier with the way it's turned out."
Links:
https://vandenbergband.com/
https://www.facebook.com/vandenbergband/
https://www.facebook.com/adrian.vandenberg.12
Press Release
POWERWOLF Receives Platinum Award for Single "Dancing With The Dead"
8. October 2021
This summer marked the release of POWERWOLF's new studio album, Call Of The Wild, which will be on the German album charts for the twelfth week in a row this week.
With many successful albums, as well as numerous gold and platinum awards to their name, the wolf pack has now received their next platinum award for their single "Dancing With The Dead".
Markus Riedler, founder and owner of Napalm Records, on the platinum award:
"I congratulate the band and the entire team for this huge award! Big thanks also to the numerous fans, the wolf pack, who make such an award possible with their appreciation and recognition of the band!"
Links:
https://www.powerwolf.net/
https://www.facebook.com/powerwolfmetal/
https://www.napalmrecords.com/
Source of Information: Napalm Records
vildhjarta – upcoming album
5. October 2021
After releasing "när de du älskar kommer tillbaka från de döda" earlier this year VILDHJARTA announces the release of their much anticipated new studio album, "måsstaden under vatten", which will be out October 15th, 2021.
With a decade between releases, VILDHJARTA remain as inscrutable and as close to anonymity as a band can be. Their down-tuned, staccato riffs and pulverizing grooves are the sound of music stripped to its essence.
Yet, the Swedish collective's long-awaited album, "måsstaden under vatten", is far more than a recitation of djent values. Clocking in at 80 minutes, it thematically picks up where the dark Swedish fable of 2011's "Måsstaden" left off and delivers on the promise that record hinted at. Says the band: "Art happens when art happens."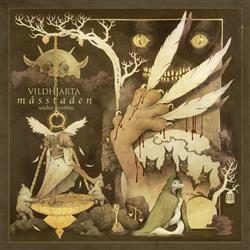 Tracklist:
lavender haze
när de du älskar kommer tillbaka från de döda
kaos2
toxin
brännmärkt
den helige anden (under vatten)
passage noir
måsstadens nationalsång (under vatten)
heartsmear
vagabond
mitt trötta hjarta
detta drömmars sköte en slöja till ormars näste
phantom assassin
sunset sunrise
sunset sunrise sunset sunrise
penny royal poison
paaradiso
Links:
https://www.facebook.com/vildhjartaofficial
Source of Information: Century Media
German Post-Rock Quintet THERE'S A LIGHT Announce Impassioned New Studio Album, f̶o̶r̶ ̶w̶h̶a̶t̶ ̶m̶a̶y̶ ̶I ̶h̶o̶pe̶? for what must we hope?
6. October 2021
Just recently, German post-rock/experimental quintet THERE'S A LIGHT inked a worldwide record deal with Napalm Records. Now, the promising discovery announces its second album f̶o̶r̶ ̶w̶h̶a̶t̶ ̶m̶a̶y̶ ̶I ̶h̶o̶pe̶? for what must we hope? for release on December 10, 2021.
With their symbiosis of ambient post-rock, THERE'S A LIGHT create an atmospheric, multi-layered soundscape, setting a trance-like state of mind.
Some of the eleven stirring songs are underlined by soulful, carefully placed vocals and everything earthly seems to fade away when the hauntingly beautiful sounds envelops the listener in all-consuming atmosphere.
Today, the Black Forest post-rockers offer a first glimpse of their upcoming second full-length by unveiling the passionate first single, "Elpis", alongside a breathtaking music video. "Elpis" invites the listener on a journey into a dreamy experience that comes close to an out-of-body experience.
The sporadic presence of Andreas Richau's gentle voice seems to become one with the spherical cascades of sound and resembles a falling raindrop hitting the ocean, there to blur into infinity.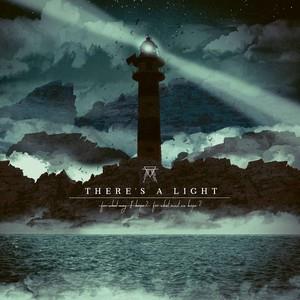 Tracklist:
…The Storm Will Set the Sails
Within the Tides
Magnolia
Like the Earth Orbits Sun
Dark Clouds Behind, Bright Skies Ahead
Refugium
Elpis
Fear Keeps Pace with Hope
Be Brave, Fragile Heart
Appearance of Earth
Even in the Darkest Place…
THERE'S A LIGHT on "Elpis":
"We're excited! Not only because this is our first single of the new album but because this is our first music video ever!
This song is about Elpis, the personification and spirit of hope in ancient Greece. We put it into another context and wrote a new story. Hope can lead you to false ends, but they were probably there from the start – you just couldn't see them. To overcome these obstacles is the message of the song, which usually only works if there is hope left."
Thematically, on f̶o̶r̶ ̶w̶h̶a̶t̶ ̶m̶a̶y̶ ̶I ̶h̶o̶pe̶? for what must we hope? THERE'S A LIGHT take a deeper look at the question of the true meaning of hope as well as at the different facets of it: On the one hand, hope can be something positive – a flourishing force that always gives a new impulse to grow beyond oneself.
On the other hand, it can also do harm, for example, if one holds on to something that will never become reality.
The radiant album opener "...The Storm Will Set The Sails" immediately enchants with its shimmering melody and great arrangements, while the following "Within The Tides" presents a more dramatic, progressive touch with impressive technique and rhythm.
The driving "Like The Earth Orbits Sun" is one of the tracks that features bassist Andreas Richau's captivating, emotional vocals, along with the multi-faceted exclamation point "Elpis" and spherical "Be Brave, Fragile Heart". "Dark Clouds Behind, Bright Skies Ahead" and "Appearance Of Earth" open up another spectrum of sound and expand the cosmos with the passionate cello playing of guest musician Akito Goto.
The grand finale "Even In The Darkest Place…" weaves powerful instrumentation with dreamy moments into a harmonious overall construct, once again underscoring a hypnotic post-rock experience in the style of bands like God Is An Astronaut, Russian Circles and Sigur Ros.
THERE'S A LIGHT on the new album:
"So, we asked ourselves what hope stands for and what it means to us.
We had a lot of conversations within the band about the good but also the bad aspects of hope and our experiences with it.
And we got answers and inspiration by history and philosophy. Like Kant who has extremely positive views on this topic – hope is necessity for human existence, it's not seen by him as a personal but collective thing. This is where the album title came from.
The whole process of creating this album really took us on a journey and we found new ways to express our thoughts and feelings with our music. We took a few trips to France and wrote songs together in a cabin, but we also had to write a lot of parts simultaneously, since we are not living in one city any more. We had the chance to work together with new lovely people but we also reconnected with old partners in crime.
All in all it wasn't an easy journey, but now we made it and are happy and proud to finally release this album with Napalm Records!"
Links:
theresalight.bandcamp.com
https://www.facebook.com/theresalightband
https://www.instagram.com/theresalightband/
Source of Information: Napalm Records, Photo: Nicolas Kuri