Rhapsody of Fire zverejnili štvrtý singel z chystaného albumu
15.10.2021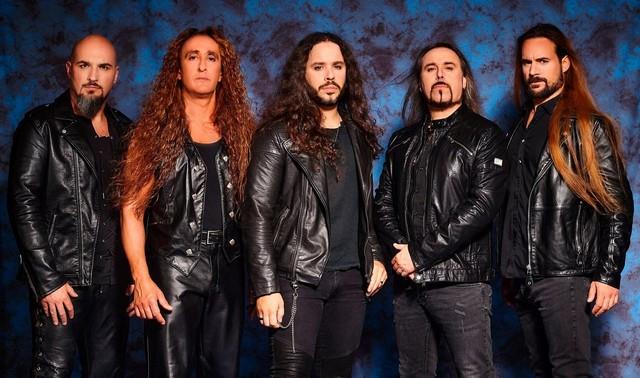 26. novembra vyjde novinka talianskych symfonikov Rhapsody of Fire – Glory for Salvation.
Bude to druhý full album s Giacomom Volim (nástupcom slávneho Fabia Lioneho) a predstaví sa na ňom aj nový bubeník Paolo Marchesich. Zároveň pôjde o druhý diel veľkolepej trilógie.
Autorom coveru je Alex Charleux.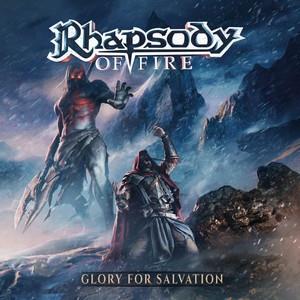 Tracklist:
Son Of Vengeance
The Kingdom Of Ice
Glory For Salvation
Eternal Snow
Terial The Hawk
Maid Of The Secret Sand
Abyss Of Pain II
Infinitae Gloriae
Magic Signs
I'll Be Your Hero
Chains Of Destiny
Un'Ode Per L'Eroe
La Esencia De Un Rey
Pozrite si lyric video k štvrtému singlu – Terial The Hawk (mierne pripomínajúcemu ich klasiku Village of Dawers):
,,Terial The Hawk predstavuje najlepší príklad toho, ako rád kombinujem barokové a keltské prvky s energiou heavy metalu. Nájdete tu gajdy, keltskú harfu, husle, violončelo a samozrejme aj magickú zobcovú flautu od Manuela Staropoliho. Teším sa, keď to konečne zahrame naživo." – Povedal Alex Staropolli.
Predošlé single:
Glory for Salvation: https://youtu.be/4XbK8AOnMNo
Magic Signs: https://youtu.be/nFY9rY91lNo
I'll Be Your Hero: https://youtu.be/wmJfGp0IXKc
Linky:
https://www.rhapsodyoffire.com/
https://www.facebook.com/rhapsodyoffire/
https://www.instagram.com/rhapsodyoffireofficial/
Zdroj: https://www.facebook.com/afmrecords
Hexen – remastrovaný album Being and Nothingness
15.10.2021
M-Theory Audio znovuvydajú druhý album amerických progresívnych thrasherov Hexen – Being and Nothingness. Pôjde o prvé vinylové, kazetové a 2CD vydanie s množstvom bonusov.
Udeje sa tak 11. februára 2022. Album pôvodne vyšiel v r. 2012 vo vydavateľstve Pulverised Records.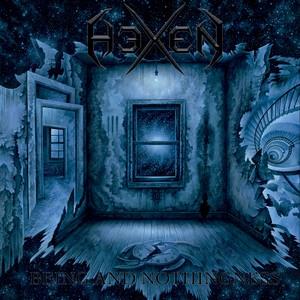 Tracklist:
Macrocosm (instrumental)
Grave New World
Defcon Rising
Private Hell
Walk as Many, Stand as One
Stream of Unconsciousness
Indefinite Archetype
The Nescient
Nocturne
Ukážka:

Linky:
https://www.m-theoryaudio.com/
https://www.facebook.com/HeXeNMusic/
https://www.instagram.com/hexen_band_official/
Zdroj: Grand Sounds PR, Foto: https://lnk.sk/kdgq
Slight Lie – nová skladba
15.10.2021
Prešovská kapela Slight Lie zverejnila novú skladbu Where is Your Peace Now!
Komentár kapely: ,, Dámy, páni a ostatné bytosti, s hrdosťou (a 20-minútovým, na naše pomery drobným, meškaním) vám predstavujeme náš nový singel Where Is Your Peace Now! Pieseň o hrôzach vojny je doplnená DIY videom (rozpočet naň sme minuli na CD-čka a vodku). Lajkujte, dislajkujte, komentujte, chváľte, kritizujte, no najmä POČÚVAJTE. Enjoy!"
Slight Lie:
https://www.facebook.com/SlightLie/
https://slightlie.bandcamp.com/
https://bandzone.cz/slightlieofficial/
https://www.youtube.com/channel/UCTq4YlrlVYE4mIZgN02T9uA
Zdroj: Peter Hajdu
Forrest Jump – nový videoklip
13.10.2021
Na Youtube kanály Kluboofka bol zverejnený klip k skladbe Rozcestí od českej kapely Forrest Jump. Okrem toho bol zaradený do súťaže ,, Kluboofka Listopad".
Linky:
https://www.facebook.com/forrestjumpofficial/
http://bandzone.cz/forrestjump
http://www.slovakmetalarmy.sk
http://www.facebok.com/slovakmetalarmy/
http://www.immortalsouls.sk
https://www.facebook.com/ImmortalSoulsProductions/
https://slovakmetalarmy.bandcamp.com/
Zdroj: Miloš Zubr
Nové Podujatia
V zoznamoch pribudlo:
RozpoR + support – Benefícia pre Collosseum; 23.10.2021; Collosseum Club – Košice

www.metalmania-magazin.eu/koncerty/rozpor-support-beneficia-pre-collosseum-23-10-2021-collosseum-club-kosice/