BATTLE BEAST – unleash first single 'Master of Illusion'
22. October 2021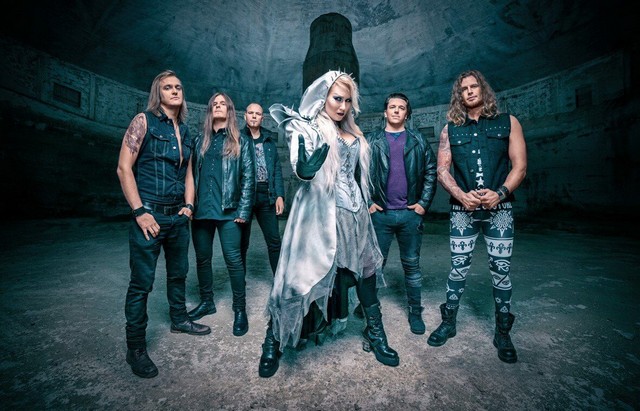 After re-signing to Nuclear Blast in early 2021, the Finnish heavy metal sextet BATTLE BEAST are once again getting ready to unleash their force upon the world in the shape of their brand new masterpiece »Circus of Doom«.
The album is set to be released on January 21st 2022 via Nuclear Blast and in true BATTLE BEAST fashion, the 10 tracks blend true heavy metal with pop and rock-vibes, paired with Noora Louhimo's unique voice.
"Our goal was to make an interesting and absorbing album, with both lighter party songs and heavier stuff as well. In a way the whole album is like a joyful day at the circus. Full of enchanting surprises and wild carnival atmosphere", explains keyboardist Janne Björkroth.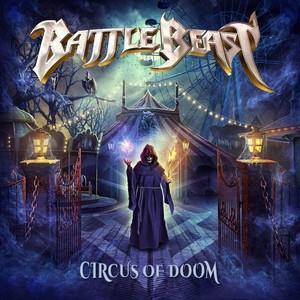 Tracklist:
Circus of Doom
Wings of Light
Master of Illusion
Where Angels Fear to Fly
Eye of the Storm
Russian Roulette
Freedom
The Road to Avalon
Armageddon
Place That We Call HomeThis day band reveal a stunning music video for the first single, 'Master of Illusion', directed by Markus Nieminen:
Janne comments on the single:
"The first single from the upcoming BATTLE BEAST album, 'Master of Illusion', is a groovy and catchy song that makes dance floors roar and disco balls explode. The story of the song is about a self-centered, greedy, narrow-minded, and thoughtless character, who sows destruction all around without listening to or respecting others.
The character may represent various things in the many arenas of power – for example, those of personal relationships, as well as in politics, and everywhere in between. Despite these heavy themes, there is playfulness in the composition, lyrics, and production, and the small twinkle in the corner of the eye that characterises BATTLE BEAST."
Links:
http://www.battlebeast.fi/
https://www.facebook.com/battlebeastofficial/?fref=ts
http://twitter.com/battlebeast
http://instagram.com/battlebeastband
https://www.youtube.com/battlebeastband
Source of Information: NUCLEAR BLAST Leoni Dowidat, Photo: Jarmo Katila
Swedish Metal Force MANIMAL Unleashes Brand New Video "Chains Of Fury"!
22. October 2021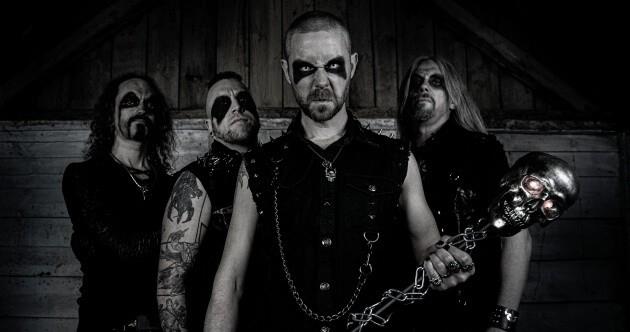 December 3, 2021 will see Gothenburg metal powerhouse MANIMAL release their forthcoming studio album, Armageddon, via AFM Records. Today they have shared a blistering lyric video for their new single "Chains Of Fury", which perfectly emphazises the band's trademark sound of pure steel!
MANIMAL's loyalty to traditional heavy metal influences is evident, though their latest and much acclaimed 2018- album Purgatorio was a prime example of modern and trend-setting power metal characterised by musical enthusiasm, exceptional talent and new ideas.
As expected of a band that claims Judas Priest, King Diamond and Queensrÿche as major influences on their sound since Day 1, MANIMAL's upcoming album is a high energy, in-your-face salute to the music that inspired them over the past 20 years.
The band's evolution between the upcoming Armageddon and their first album, The Darkest Room – released in 2009 – is unquestionable.
Their songwriting has become tighter, stronger and bolder, and they have improved by leaps and bounds as musicians.
Armageddon showcases their wide range of a heavy as hell sound, and one that will most likely win over the true hearts of both the oldschool and every modern metal fan!

After previously- released singles "Forged In Metal", "The Inevitable End", the epic album title track and just recently, the thunderous album opener "Burn In Hell", today MANIMAL have unleashed another killer track taken from Armageddon!
"I think this one stands out a bit from the rest of the songs on the album." Vocalist Samuel Nyman comments. "It has this grinding, almost hypnotizing groove and it's probably one of the heaviest tracks we've ever released. And the message it brings is clear – break loose from your chains of fury!
Once again we've been working with the much talented Andy Pilkington of Very Metal Art to visualize the song and I think he has really managed to capture the very core of the song this time as well."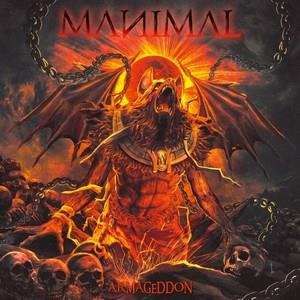 Tracklist:
 Burn In Hell
 Armageddon
 Slaves Of Babylon
 Forged In Metal
 Chains Of Fury
 Evil Soul
 Path To The Unknown
 Master Of Pain
 Insanity
 The Inevitable End
Watch MANIMAL's new lyric video for "Chains Of Fury" here:
The songwriting for Armageddon was once again headed up by Stenroos, considered by his bandmates to be the musical mastermind behind MANIMAL. And therein lies one of the secrets to their more-than-power-metal sound, as he is inspired by a various and colourful musical palette.
Calling 

MANIMAL

 "just" a power metal band, however, is way off the mark according to vocalist Samuel Nyman: 
"We are more than power metal. It was our label that put Manimal into the power metal category with our first album, and we understand that completely because they had to put us in a genre to guide people.
Power metal for me are bands like Helloween, Gamma Ray and Stratovarius; they have more up-tempo songs, more vocal harmonies. Sure, Manimal does have power metal elements but we're not pure power metal. There is more to us than that and I think the new album is perfect example of that."
 "I'm really proud we've managed to create yet another great album together." Stenroos adds.
"And it's been a team effort. All four of us have put so much soul and effort into everything from song writing to recording, with the result of a really heavy and all through awesome sounding album without any fillers what so ever. The fans of our previous works will not be disappointed."
Previsious single:
Armageddon: https://youtu.be/QvMSMfL8Ghg/
Forged in Metal: https://youtu.be/Ol0Lj8SHCHc/
The Inevitable End: https://youtu.be/lv85wOLifC8/
Links:
https://www.manimal.se/
https://www.facebook.com/manimalofficial/
https://www.instagram.com/manimalofficial/
https://www.afm-records.de/
https://www.shop.afm-records.de/
Source of Information: ALL NOIR – Mona Miluski, Photo: Kenny Boufadene
Death Angel – To Unleash "The Bastard Tracks" On November 26th
21. October 2021
Bay Area thrash legends DEATH ANGEL have announced plans to release a new live record titled "The Bastard Tracks" on Black Friday, November 26th with Nuclear Blast.
Recorded live at The Great American Music Hall in their hometown of San Francisco on May 22nd, 2021, and streamed live soon after, "The Bastard Tracks" is a deep cuts collection of rarely and never performed songs from the band's celebrated catalog that will be released digitally and on CD, Vinyl and Blu-Ray.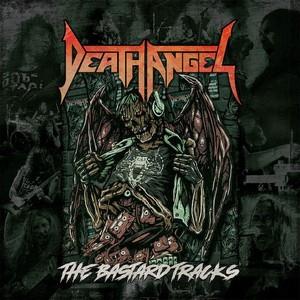 Commenting on the record, vocalist Mark Osegueda states:
"When we performed and filmed the songs for 'The Bastard Tracks' it was such a crazy time and having missed being able to perform live for so long was taking it's toll on me to a certain degree as I have been a live performer for the majority of my life..
I must say…It was a pretty dark time. I know it was for so many of us…But! Music once again helped to pull us through it…It was a bit odd performing to no crowd…But! It felt great re-learning some deep tracks and getting on stage with the guys and unleashing this pent up aggression! And the response from everyone who tuned into it suggesting that we release it as an album was overwhelming! Well…Thanks to them here it is! I hope you enjoy it!"
Adding to that, guitarist Rob Cavestany says:
"Choosing and sequencing the songs for 'The Bastard Tracks' set list was quite a different trip. All of them had rarely (and in some instances never) been played live. We hadn't performed in front of a live audience for over a year, the longest ever for this band. It was to be filmed live at The Great American Music Hall in San Francisco and then broadcast worldwide on the good ol' inter-web! I could get into that…
From basically re-learning most of these songs to getting them as tight as they should be, we put our energy together and made it happen! I'm thankful for having had this goal to focus on during those (still) crazy earth crisis days. It gave us an important reason to get together at DA Studio and JAM! Literally the only time I've felt "normal" since 2020 was while we were jamming! Fortunately we've been able to do it a lot. Now, we proudly present the audio and visual recordings of those sessions. Turn it up!
P.S. – We cannot wait to exchange live energy with you as soon as possible!!"
Today, the band has revealed the record's first single and live music video for "Where They Lay."
Osegueda says of the new track:
"'Where They Lay' is a prime example of a DEATH ANGEL Bastard track! We have rarely played this song live and I'm guessing the last time we did was 2010! I love the release I get singing this song. Namely because the screaming bits I do are so cathartic!!! And I need a release during these crazy times! And screaming is one of my favorite ways to get frustration out of my system!! I look forward to screaming in front of a live audience again soon!"
Cavestany adds:
"Rise! This empowering message echoes thru the entire song from the first note to the last.  Where They Lay is one of our pure thrash cuts with those chugging riffs, pounding grooves and vicious lyrics that incites head banging and thrashing!  It's so fun to play on guitar, I love the percussive, rhythmic attack and the solos are so twangy.  I'm stoked to include it in the set and to launch it as the first single from our upcoming release 'The Bastard Tracks.'"
Links:
https://www.deathangel.us
https://www.facebook.com/deathangel/
https://www.instagram.com/deathangelofficial/
https://www.youtube.com/c/deathangel/
Source of Information: NUCLEAR BLAST Fabienne Zwicker
DRACONIAN Announces Re-Issues of Remarkable Full-Length Albums, Where Lovers Mourn (2003) & Arcane Rain Fell (2005)
20. October 2021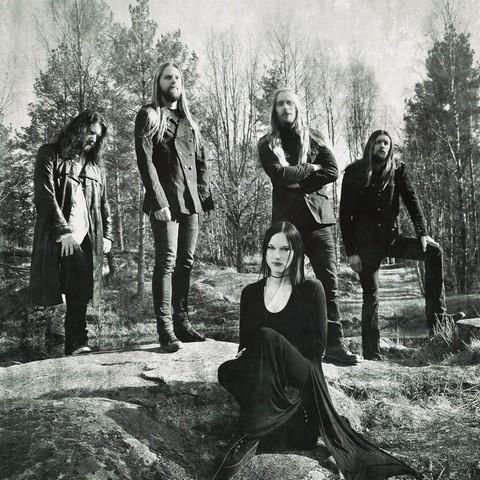 Swedish doom/gothic union DRACONIAN will release the atmospheric re-issues of their guiding full-lengths Where Lovers Mourn (2003) and Arcane Rain Fell (2005) on vinyl on December 17, 2021 via Napalm Records.
The Scandinavians' 2003 album, Where Lovers Mourn, marked a memorable debut filled with stunning atmosphere of unease and sadness. The eight compositions offer melancholic, plaintive guitar melodies and a dark yet melodic male vocal alternating between aggression and chanting in contrast with the angelic voice of former vocalist Lisa Johansson.
Their first offering also doesn't shy away from extended-length tracks. In addition, there is a wealth of variety in terms of peaceful piano parts, subtle string inserts, folk interjections and orchestral passages giving the gothic/doom influenced piece of art a flair all its own.
Tracklist Where Lovers Mourn:
The Cry of Silence
Silent Winter
A Slumber Did My Spirit Seal
The Solitude
Reversio ad Secessum
The Amaranth
Akherousia
It Grieves My Heart
The second studio-album, Arcane Rain Fell, proudly builds upon the Swedish unit's first creation. With a musically darker and also heavier opus, DRACONIAN venture into poetic lyrical landscapes.
A major part of this new lightness is due to a noticeable reduction of the keyboard bombast and above all the poetically inspired lyrics, presented in a both beautiful and dark vocal duet, which takes the listener into a world of sound equally as sorrowful as it is beautiful. The re-issue promises an eerily beautiful atmosphere, full of dark romance as if made for cold winter evenings.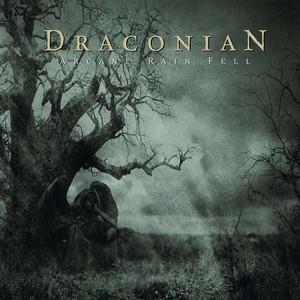 Tracklist Arcane Rain Fell:
A Scenery of Loss
Daylight Misery
The Apostasy Canticle
Expostulation
Heaven Laid in Tears (Angels' Lament)
The Abhorrent Rays
The Everlasting Scar
Death, Come Near Me
Anders Jacobsson and Johan Ericsson add:
"Our debut album Where Lovers Mourn shows a broad variety of influences, from doom to folk music, all with the gothic vibe that followed us from our first demo. It mostly consisted of reworked material from our demo, Dark Oceans We Cry, released the year prior. You can hear still hear traces of this era in our most recent works.
With Arcane Rain Fell we cemented our sound and took a big step with our song writing. It's very dear to us and our fans, still to this day. Lyrically it was a continuation of the Luciferian influence starting with our 1999 demo A Closed Eyes of Paradise."
Links:
http://draconianofficial.com/
https://www.facebook.com/draconianofficial/
https://www.instagram.com/draconianhorde/
Source of Information: Napalm Records, Photo: Eleni Liverakou Eriksson