KREATOR New Album "Hate Über Alles" To Be Released On June 3rd!
4. February 2022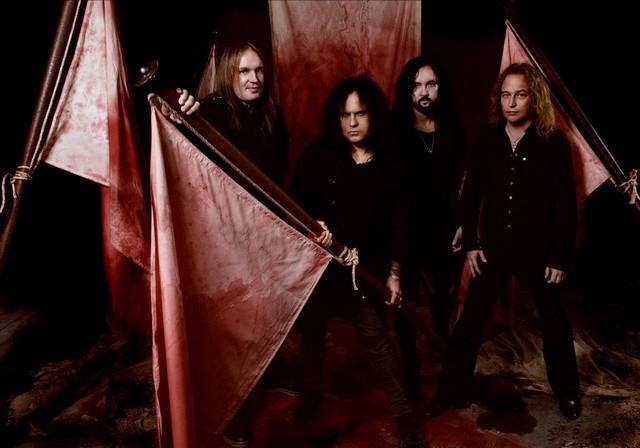 The mighty KREATOR are proud to announce their fifteenth studio album, "Hate Über Alles," which will be released on June 3rd, 2022. Five years after their highly acclaimed album "Gods Of Violence" (2017), peaking at #1 in the German album charts, the genre-defining band are proud to present this 11-track behemoth.
For 37 years, KREATOR has spear-headed a thrash metal crusade, inspiring generations of metal heads and musicians alike.
The collision of traditional and contemporary values is a sentiment that Mille Petrozza has breathed in to the soul of this monumental new album; recruiting visionary producer Arthur Rizk (Power Trip, Cavalera Conspiracy, Ghostmane and Turnstile) from Philadelphia to work with the band at the legendary Hansa Studio in Berlin.
"Hate Über Alles" features gorgeously grim cover artwork by renowned artist Eliran Kantor (Testament, Thy Art Is Murder, Helloween), serving a bold statement against hate and division in today's society.
Tracklist:
Sergio Corbucci Is Dead
Hate über alles
Killer of Jesus
Crush the Tyrants
Strongest of the Strong
Become Immortal
Conquer and Destroy
Midnight Sun
Demonic Future
Pride Comes Before the Fall
Dying Planet
This day also marks the release of the first new KREATOR single, the vicious title track "Hate Über Alles," for which the band has produced a thrilling music video that should be mandatory viewing for every metal fan!
Mille Petrozza comments:
"Hate Über Alles reflects the time we're living in. Everything is really loud and aggressive. The way we communicate has changed, thanks to social media. It causes a lot of imbalance. The world is in a state of disrepair. Life is not harmonic right now, it's disharmonic… that's where I was going with the title."
Links:
http://www.kreator-terrorzone.de/
https://www.facebook.com/KreatorOfficial/
https://www.instagram.com/kreatorofficial/
Source of Information: NUCLEAR BLAST – Arne Jamelle
ARCH

 

ENEMY

 launches video for new single, "Handshake With Hell
4. February 2022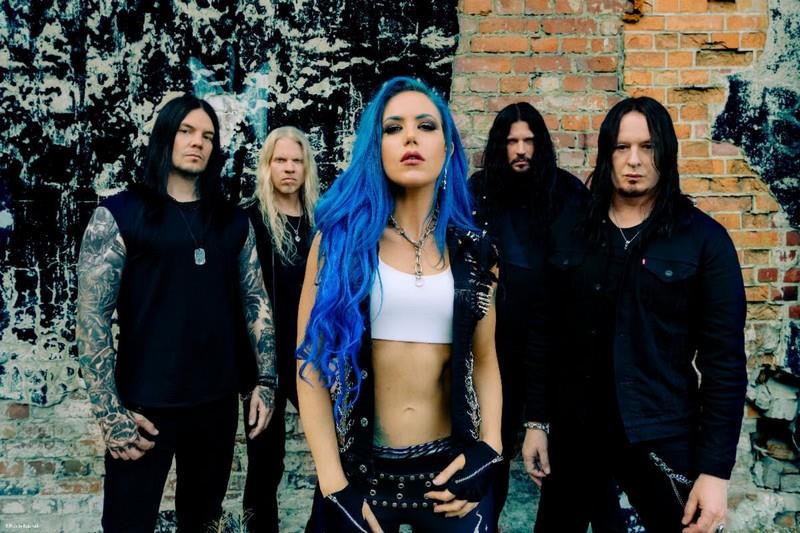 On July 29th, extreme metal masters Arch Enemy will release their 11th studio album, Deceivers, via Century Media Records.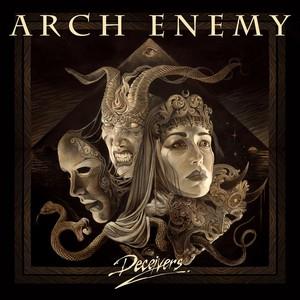 Tracklist:
Handshake With Hell
Deceiver, Deceiver
In The Eye Of The Storm
The Watcher
Poisoned Arrow
Sunset Over The Empire
House Of Mirrors
Spreading Black Wings
Mourning Star
One Last Time
Exiled From Earth
Michael Amott (Guitars) comments: 
"Our new single/video 'Handshake with Hell' started off with some riffs and melodies that I thought might be suitable for each other, and when I showed the parts I had to Daniel (Erlandsson, drums), he also felt it had potential. We worked on a demo of it, developing it much further together, and once we had reached a point where we felt it was ready, we sent the instrumental version to Alissa over in Canada. She came back with this really cool approach to the vocals and lyrics that elevated the song even further. To me, it's a stand-out track on the new 'Deceivers' album, really showcasing what we are capable of as songwriters and performers in 2022 – it's definitely one of the new songs I'm dying to play live on tour!"
Alissa White-Gluz adds:
"When Michael and Daniel showed me the instrumental they had cooked up, I got a ton of vocal ideas to complete the song. 'Handshake with Hell' has a classic heavy metal feel, and it felt like the right time to unleash some classic heavy metal vocals to match. I think the result is really interesting and catchy!"
Previsious singles:
Deceiver, Deceiver: https://youtu.be/m_m2oYJkx1A
House Of Mirrors: https://youtu.be/1DvDjeRs-_o
Links:
http://www.archenemy.net/
https://www.facebook.com/archenemyofficial/?fref=ts
https://www.instagram.com/archenemyofficial/
Source of Information: HEAD OF PR, Photo: Katja Kuh, Cover: Alex Reisfar
Marillion release "infectious" new single "Murder Machines" from their upcoming studio album
4. February 2022
Marillion share their deep reflection on human interaction in the current global situation with their most upbeat single in many years.
The band's 20th studio album "An Hour Before It's Dark" will be released on March 4th, 2022.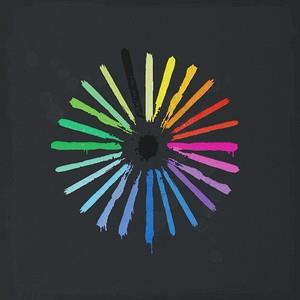 Tracklist:
I. The Tear In The Big Picture
II. Lust For Luxury
III. You Can Learn
I. Invincible
II. Trouble-Free Life
III. A Cure For Us?
Only A Kiss (Instrumental)
Murder Machines
The Crow And The Nightingale
Sierra Leone
I. Chance In A Million
II. The White Sand
III. The Diamond
IV. The Blue Warm Air
V. More Than A Treasure
I. Maintenance Drugs
II. An Hour Before It's Dark
III. Every Call
IV. Angels On Earth
With "An Hour Before It's Dark", Marillion release one of their most upbeat albums of their career while, at the same time, they once again do not shy away from uncomfortable topics, reflect on their own behaviour, and put their finger in the wounds of time.
Exactly one month before the album's release, the band shows how well this goes together with a new foretaste of their latest creation.
"Murder Machines" is a song that was born in the challenging times of lockdown and social distancing and has become so much more than just a mirror of our times, more than a song that deals with the precious as well as dark sides of human relationships.
Steve Hogarth about the story behind "Murder Machines":
"I tried not to write about the virus. But it's been so much a part of life for the past two years that it kept creeping in. The terrifying reality that to wrap my arms around my father or mother could ultimately kill them, gave birth to this song. The lyric was then developed to hint at jealousy and heartbreak – the pain of watching the woman you love embrace another man, or the emotional "murder" of the serial adulterer. And, of course, the arms of the superpowers, and the psychopaths who sometimes have their fingers on the triggers. Beware the murder machines…"
Links:
https://www.marillion.com/
https://www.facebook.com/MarillionOfficial/
https://www.instagram.com/marillionofficial/
Source of Information: Hadlee Wolfram
TYSONDOG – new single/video "Midnight" out now
4. February 2022
Following on the steps of their returning studio album "Cry Havoc", English NWOBHM unit TYSONDOG is back with a new song, foreshowing their upcoming, fourth studio album.
The song "Midnight" is the title-track of the upcoming album and puts immediately the Newcastle quintet on track with their roots, blasting a NWOBHM power with a timeless metal atmosphere, while throwing in some solid riffs and amazing harmonies. This is pure Tysondog and it foreshows a great album for the UK band this year.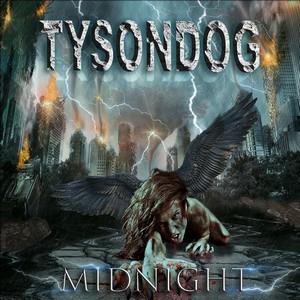 Tracklist:
Batallion
It Lives
Hellbound
Defiant
Midnight
Dead Man Walking
Paper Cuts
Cold Day in Hell
Waiting for God
Back in 1984 the likes of Malcolm Dome, Geoff Barton & Dante Bonutto were tipping Tysondog for major success, emerging at that time from the force that had become known as the New Wave Of British Heavy Metal.
One way or another, the fates conspired to deprive Tysondog of the international fame that so many thought they were destined for and in time the band disappeared from the limelight.
Back in the day, 

Tysondog

 "could have been a contender", as Marlon Brandon once said
The five-piece from Tyne & Wear collectively had one eye on Judas Priest and the other nine on producing classy Eighties British metal, and their no-nonsense approach was showcased on two cracking albums, two singles and an EP before they took a one-way trip to the vets.
They re-appeared in 2012 with a new four-tracker "Hammerhead", and with Jeff (Mantas) Dunn sitting behind the glass they ventured back into the studio in 2014 and re-emerged with "Cry Havoc", their first full album in almost 30 years.
Tysondog's rich history was not forgotten & having re-started their engines, they have gradually worked their way back with a new perspective on life and, happy to see that people were, taking major notice, the band recorded a new studio album, also signing to Danish label From The Vaults, which will release the new record in 2022.
"Midnight" will be released on LP (transparent red/black vinyl, limited to 300 copies), CD and digital formats on April 29th, 2022 via From The Vaults.
Links:
https://www.tysondog.co.uk/
https://www.facebook.com/tysondog.co.uk
https://www.instagram.com/tysondogrock/
Source of Information: From The Vaults